IAPPA Preview: Dark Rides Playing a Larger Role in Amusement Parks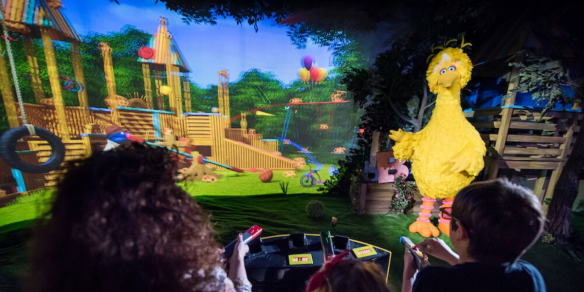 The growing popularity of "dark rides" — enclosed rides in which passengers are moved through a series of scenes and themes within a building – is bringing licensed properties to a wider range of amusement parks.
Large theme parks have traditionally been home to properties such Star Wars, Avatar and Harry Potter, which inhabit "lands" that integrate rides, merchandise and other attractions. Meanwhile, regional and local facilities are increasingly making room for Peppa Pig, Shaun the Sheep, Sesame Street, Smurfs and other properties in a variety of configurations.
The cost of buying and installing licensed dark rides has dropped to under $5 million, half of what it was several years ago, say industry executives. And licensors in some cases have lowered up-front fees as they compete to use rides to enhance a brand or character's profile, say industry executives. The lower upfront payments are balanced by longer contracts for the rides – 5-7 years vs. more typical 3-5 years –, the executives say. The deals also carry a revenue share for associated merchandise sales.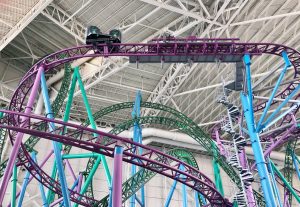 "We are starting to see interest in brands staking a claim and making an attraction available to a regional park, where that wasn't part of the plan a couple years ago," says Adam Sandy, President of Ride Entertainment, which installed Gerstlauer Amusement Rides' "Shellraiser" and "Shredder" Teenage Mutant Ninja Turtles rides at the entertainment-heavy American Dream mall that opened last month in New Jersey. "There is just more competition, and some brands are feeling they don't need to make all their money up front in the license fee, that there are added benefits through park visitation and social media that gives brands more exposure."
Adds Mark Beumers, CEO of Lagotronics Projects, which creates interactive consumer experiences: "You are seeing brands more willing to engage [with smaller parks]. While they once felt they had to have 5-10 rides and a whole themed experience for a land to be interesting, that is changing…. A single attraction, if it is well done, is as interesting to licensors as 5-10 hard rides were a decade ago."
This comes amid a boom in the theme and amusement park business, where global consumer spending is expected to increase 7% this year to $145.5 billion and hit $184.6 billion by 2023, according to the research firm Wilkofsky Gruen Associates. The majority of the revenue comes from admission fees (55-60%), but food and merchandise sales account for 25-30%, says Managing Partner Arthur Gruen. North America is the largest market with consumer spending expected to increase 9.1% this year to $27 billion as park attendance increases 3.8% to 428.5 million; by 2023, the company predicts, revenue will reach $34.8 billion, with attendance of 479.9 million.
Asia also is major market, with consumer spending expected to increase 4.2% this year to $16.7 billion as attendance jumps 3.1% to 508.4 million, and increasing to $21.1 billion and 607.9 million, respectively, by 2023.
Among topics expected to draw interest at the International Association of Amusement Parks and Attractions' (IAPPA) annual trade show next week (Nov. 19-22) at the Orlando Convention Center:
• Virtual Reality (VR) is expected to be shown in more than 80 products at the show, though its acceptance so far in the amusement world has been mixed.
Six Flags Entertainment added VR to nine rollercoasters in 2018, but has since quietly removed it after finding the technology slowed the loading times for rides as staff distributed head sets and customers adjusted them. Park operator Cedar Fair Entertainment installed VR on its Iron Dragon rollercoaster in 2018 at Cedar Point in  Sandusky, OH, but didn't continue it this year and SeaWorld Entertainment has discontinued use of the technology at its park in Orlando. But the technology has been popular in South Korea and Legoland Florida continues to use for its Legoland Great Race ride, says Gruen.
VR has been more widely accepted in family entertainment centers (FECs) and escape rooms. Ubisoft games designed specifically for VR and escape rooms will be demonstrated at the show and have been installed at 240 locations globally, including those for "Assassin's Creed" and "Splinter Cell". Exhibitor Trio-Tech has installed Ubisoft's "Rabbids" videogames at more than 60 locations including FECs, escape rooms, bowling alleys and movie theaters.  It also has a VR version of "Fear the Walking Dead" that is in escape rooms in Indonesia.
Entertainment center franchisor The Void (whose investors include Disney), which developed a system that combines VR with haptic feedback touch technology and other physical effects delivered to users wearing a head-mounted display, launched "Avengers: Damage Control" at its eight U.S. locations in October, and recently signed a deal with Sony Pictures Entertainment for a "Jumanji: Reverse the Curse" title that will be available when the new Jumanji: The Next Level film is released on Dec. 13. Family entertainment center operator Dave & Buster's also added "Jurassic World VR Experience" to its 112 locations.
• More and increasingly larger theme parks will be a center of attention, with much of the growth expected in Asia. In 2020, Twentieth Century Fox World is expected open in Malaysia featuring 25 Fox and Disney property-based rides while the Mall of China in Chongqing City, China will be home to Teenage Mutant Ninja Turtles and other rides based on Nickelodeon characters. Also on tap are the three new Legoland parks that Merlin Entertainment plans to open, including a $642 million Legoland Shanghai in 2023 that includes a 250-room themed hotel.
• Merlin's Legoland New York is expected to open in Goshen, NY on July 4, 2020. Disney also is replacing some of its more generic rides with others tied to specific IP. For example, the former Universe of Energy in Orlando is giving way in 2020 to a "Guardians of the Galaxy" ride. And the Mickey and Minnie Railway will replace the Great Movie Ride at Disney Hollywood Studios in Orlando. A Mary Poppins ride also is in development.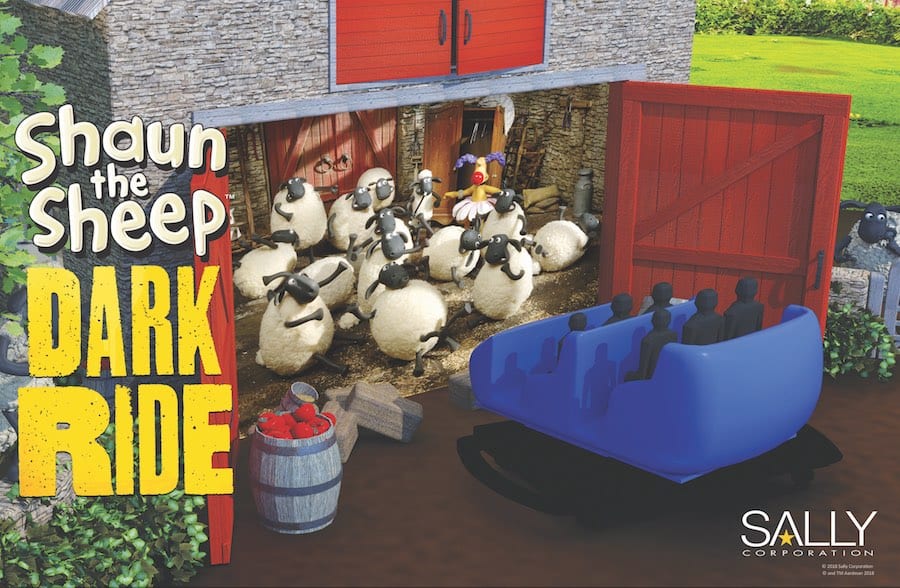 • Sally Corp. will demonstrate dark rides based on Aardman Studios' Shaun the Sheep: Farmageddon, which hit cinemas Oct. 18 in the UK and will arrive in the U.S. on Dec. 13, and a new property, Adventure Through Time. Aardman has previously licensed Shaun the Sheep for parks and lands in the UK, Australia and Sweden. The company also is expected to highlight a Sesame Street dark ride that has been installed in PortAventura in Tarragona, Spain, which has a handheld device remote that lets users collect clues and cookies throughout the ride.
• Alterface, in an effort to spread interactivity throughout a park, will demonstrate its New Optimized Mobile Action Device (NOMAD) wireless interactive device that that lets consumers interact with on-screen media, scenery and animatronic figures.
• Kilburn Live! is expected to add more details on its plans for opening a 50,000-sq.-ft. Nerf entertainment center in December in Los Angeles, the first of what are expected to be several locations that extend across Hasbro's brands. Revenue for the global FEC business is expected to increase 13.5% annually to $80 billion by 2028, from $22 billion last year, according to Persistence Market Research.
Contacts
Alterface, Benoit Cornet, CEO, +31 20 48 00 60, benoit@alterface.com
Hasbro, Casey Collins, SVP General Mgr. Global Consumer Products, 401-280-2311, casey.collin@hasbro.com
Kilburn Live, Mark Manuel, CEO, 310-479-2410
Lagotronics, Mark Beumers, CEO, +31 77 320 4384, mark@lagotronicsprojects.com
Ride Entertainment, Adam Sandy, Pres., 410-643-9300 x303, asandy@rideentertainment.com
Trio-Tech, Christian Martin, VP Marketing, 514-354-8999 x 210, c.martin@trio-tech.com
The Void, Craig Watson, CEO, 385-323-0090
Wilkofsky Gruen Associates. Arthur Gruen, Managing Partner,  212-279-4600, arthur@wilkofskygruen.com