Debra Joester and Joanne Loria of The Joester Loria Group Named to LIMA Licensing Hall of Fame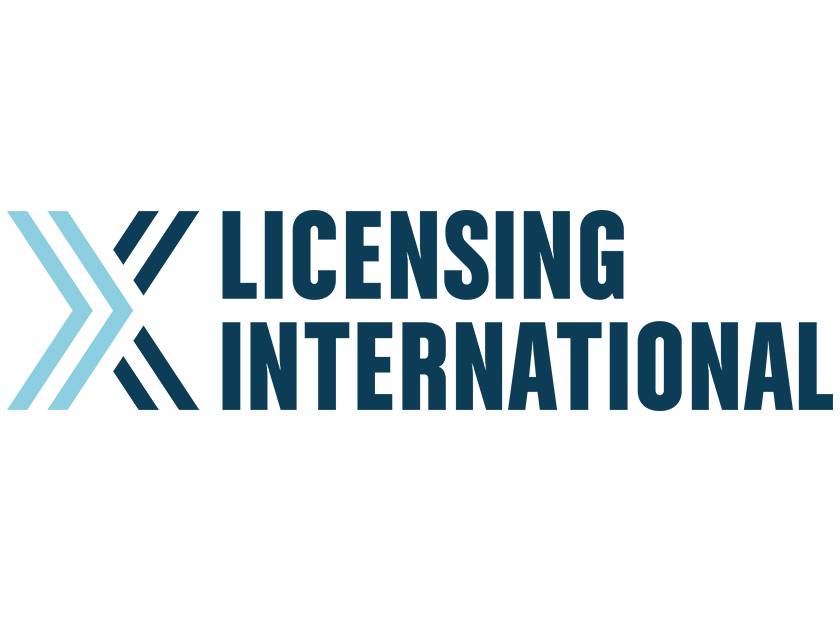 January 16, 2014, New York, NY – The Board of Directors of the International Licensing Industry Merchandisers' Association (LIMA) has selected veteran licensing agents Debra Joester and Joanne Loria, co-founding partners of The Joester Loria Group, for induction into the LIMA Licensing Industry Hall of Fame. Joester and Loria will be honored at the annual LIMA Awards Ceremony on June 17, 2014 during the industry's main event, Licensing Expo 2014, in Las Vegas.
"Only the most accomplished and respected industry professionals are recognized via induction into the Licensing Industry Hall of Fame, and both Debra and Joanne are among the most deserving," said LIMA President Charles Riotto. "Standout professionals and a powerful duo who together have built an influential and enterprising team, Debra and Joanne have a long and successful history of shaping winning licensing programs for renowned brands and consumer products companies. We are delighted to honor them with this well-deserved recognition."
"We were excited to learn LIMA has selected us for induction into the Hall of Fame," said Joester and Loria. "We have been fortunate to work in this dynamic, ever-changing industry that provides exceptional opportunities to work with great brands and talented, passionate individuals. We look forward to a very bright future."
Joester, the company's President and CEO, and Loria, its Executive Vice President and COO, are recognized as visionaries who have continually broken new ground in the licensing business, having presided over numerous highly successful, award-winning global brand extensions and breakthrough initiatives for some of the world's most recognizable brands and emerging trends.
The agency's achievements include LIMA awards for Jeep as Corporate Brand of the Year in 2004, 2006 and 2008; American Greetings' Care Bears, which won four LIMA awards, including Best Character Brand of the Year in 2004; Animal Planet as LIMA Corporate Brand of the Year in 2010; and Eric Carle's Very Hungary Caterpillar, named 2012 Art Brand of the Year.
Joester's and Loria's many accomplishments include strategic brand extensions for food, automotive and media brands, reigniting Care Bears as a multi-billion dollar property, and establishing successful programs for pop culture breakout hits.
Joester was the chief architect behind the building of the Jeep brand into a consumer products powerhouse, growing the brand via a diverse quality collection of apparel and accessories, bicycles, juvenile products, and luggage. She also is credited with establishing more than 600 dedicated Jeep shops and freestanding stores in Asia, Africa and Latin America, as well as instituting a groundbreaking teen licensing program for Beverly Hills 90210. Other notable achievements include the brand extension of Animal Planet to a successful pet product brand and, most recently, merchandising for viral sensation, Annoying Orange. Previous to joining with Loria to form The Joester Loria Group, Joester was President of Hamilton Projects, a Viacom company, where she led the agency's most significant programs, including the licensing success of Jeep, Chrysler and Dodge as well as Dr. Scholl's, Coppertone, Miller Brewing Company, Hershey's, Campbell Soup, the United States Postal Service, and entertainment properties Beverly Hills 90210, Melrose Place and South Park.
Joester has served on the LIMA Board of Directors and as an Association officer. A passionate children's advocate, she serves on the board of Kids in Distressed Situations and founded Shemesh Joester Foundation in 2007, which is dedicated to supporting children's charities, and is a key contributor to Friends Without Borders, funding hospitals for children in Cambodia and Laos.
Loria is credited with creating ground breaking retail licensing programs for Parents magazine and South Park, and was instrumental in crafting the re-launch strategy for Hanna Barbera's classic cartoon archive. Since co-founding the agency, Loria has led strategic planning and development for PepsiCo North America brands Pepsi, Mountain Dew, Aquafina, AMP and SoBe; as well as Kellogg's. She has also been instrumental in the growth of the agency's food and beverage portfolio with brands such as Johnsonville Foods, Entenmann's and SoBe. Prior to co-founding Joester Loria Group, Loria was Senior Vice President of Hamilton Projects.
Loria has served on the LIMA Board of Directors and is an active fundraiser for the Children's Brain Tumor Foundation, LIMA's charity of choice. She also is a contributor and supporter of the Doe Fund and other cancer research foundations.
Candidates for the LIMA Licensing Hall of Fame are judged based on their impact within the industry as well as their overall integrity and legacy. Nominees must have been actively involved in the licensing business for a minimum of ten years, demonstrating continual and outstanding contributions.
About LIMA
Founded in 1985, the International Licensing Industry Merchandisers' Association (LIMA) is the primary trade organization for the worldwide licensing industry. LIMA's mission is to bring together all segments of the industry for the advancement of professionalism in licensing through research, national and international seminars, trade events and publications.  With members in 35 countries, offices in New York, London, Munich, Tokyo, and Hong Kong, and representatives in Australia, India, Italy, Korea, Spain, and Turkey, members enjoy access to a wide variety of activities, resources and benefits.  For more information on LIMA sponsored trade shows, educational programming, networking opportunities and more, please visit www.licensing.org. To learn more about LIMANET, the most complete network of Property Information and Licensing Professionals online, please visit www.limanet.com.
LIMA is a proud supporter of the Children's Brain Tumor Foundation. To learn more about how to join LIMA in standing up for the bravest, visit www.licensing.org/about/lima-cares and "like" LIMA Cares on Facebook.
#  #  #
Press contacts:
Grand Communications
Alison Grand                                                            Laura Liebeck
212-584-1133; Alison@grandcommunications.com     845-440-7974; Laura@grandcommunications.com