Dick's Sporting Goods Targets $2 Billion in Private Label Sales, Launching DSG Brand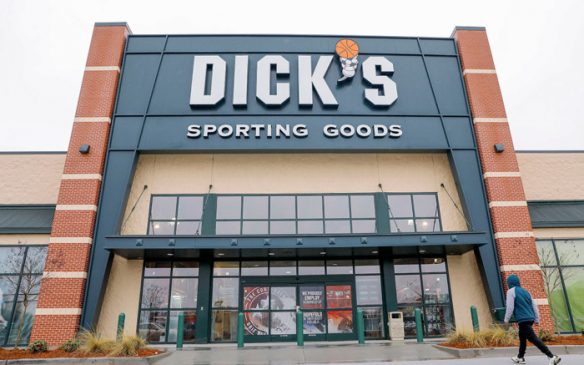 Dick's Sporting Goods will launch the DSG brand across men's, women's and children's opening price point athletic apparel as it moves to increase private label sales to $2 billion within the next several years, company executives said in releasing Q1 earnings.
The 727-store sporting goods retailer didn't disclose its current private label revenue; the DSG brand is replacing an earlier licensing agreement the chain had for Adidas' Reebok label. Dick's owns several golf brands including Top-Flite, Walter Hagen and MaxFli, but DSG represents its broadest push so far.
At the same time, Dick's has expanded the Calia by Carrie Underwood collection at more than 80 stores to include travel apparel and higher priced items.
In contrast to the more measured approach it took in introducing the Calia line in 2014, the company will be "more aggressive out of the box" in terms of pricing and distribution with the DSG brand, CEO Ed Stack said.
Net income in Q1 ended May 5 declined 4.2% to $57.5 million, despite a 0.5% revenue increase to $1.92 billion on flat same-store sales.
Contact:
Dick's Sporting Goods, Lee Belisky, CFO, 724-273-3400