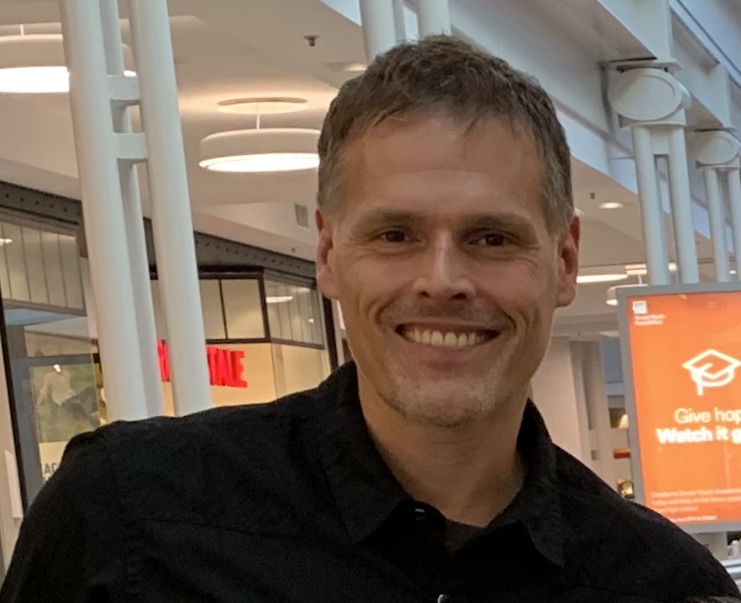 Discernment in Licensing and Enforcement
By Jonathan Faber
Managing Partner and General Counsel
Luminary Group LLC
Discernment isn't taught in business or law school, but when it comes to licensing and protecting intellectual property, it can make all the difference when confronting questions like: 1) When should a rightsowner assert its intellectual property rights? 2) Are there times when turning a blind eye is advisable? 3) Are there middle-of-the-road approaches? Discernment can guide the answer to these inquiries.
As the song Freewill by Rush says, "if you choose not to decide, you still have made a choice." A rightsowners should always guard against unauthorized uses. The current social distancing period and rising unemployment are likely to cause a surge of infringements. As a result, policing decisions will force the hand of many rights owners, but effort must be made to distinguish serious infringements from innocuous uses by individuals, and those that may not an infringement at all.
Not long ago, an upstart company was prominently using one of my clients' IP without permission. It was a significant infringement, but they had strong online and retail outlets and a quality, differentiated product in a competitive industry. Rather than shutting it down, we engaged in dialogue with the promising company. We turned them into a licensee and the company has been on a remarkable trajectory ever since. Some lawyers would have filed a lawsuit before engaging in discussions at all, and that would have been a mistake.
Some uses are not an infringement due to fair use, parody, and First Amendment allowances, such as single and original works of art. If a use is not an infringement, no action should be taken. Similarly, if a use is minimal and not by a nefarious actor, a threatening cease and desist notice may be too much. For example, in early 2019, a Girl Scout member repackaged Samoas as Mamoas, with Jason Mamoa as Aquaman on the cookies' packaging. This would be a candidate for amicable resolution; however, that does not equate to "look the other way" which could suggest that a rightsowner is sleeping on its rights.
Consider the April 13, 2020 Licensing International article Accessorizing for a Pandemic, which discusses the rise of facemasks featuring valuable brands on various maker marketplace websites. Licensors have been responding quickly to get licensed facemasks into the marketplace, but opportunistic actors can often move even faster. Getting authorized product into the flow of commerce is a great strategy for countering infringements.
In Licensing International's recent webinar, Strategies For Dealing with Infringements in Maker Marketplaces, one speaker referenced issuing a relatively friendly letter to someone engaged in infringing activity who was obviously a dedicated fan. This was an example of a middle-of-the-road approach: action was taken, but not in a heavy-handed manner.
The challenge that maker marketplaces pose for rightsowners is often overwhelming. A January 24, 2020 report from the Department of Homeland Security entitled Combating Trafficking in Counterfeit and Pirated Goods states: "[w]hile counterfeit and pirated goods have been sold for years on street corners, alleys, and from the trunks of cars, these illicit goods are now marketed to consumers…through increasingly mainstream e-commerce platforms and third-party online marketplaces that convey an air of legitimacy." The report specifies "licensing" and "IP rights holders," underscoring how it hits rightsowners and the licensing industry. Shutting down an infringement can seem like a Pyrrhic victory since many sellers simply relist items, but it still should be done with regularity.
Policing can also be part of the income stream for a rightsowner. The aforementioned infringement-turned-licensee is one example, but when a clear infringement occurs by a prominent entity, filing a claim may be the right course of action. In early 2020 I testified in a jury trial on behalf of the family of a business pioneer whose name and backstory were the centerpiece of a successful brand, albeit without the family's permission. The jury aligned with my valuation and awarded $9.6 million, which I am told is the highest amount ever awarded for a Right of Publicity claim. This outcome was accomplished by citation and explanation of industry practices, reliable sources, and the perspective and experience that comes from working in a specialized industry.
In other words, discernment.
Jonathan Faber is Managing Partner and General Counsel of Luminary Group LLC, the exclusive representative of Babe Ruth, Vince Lombardi, Jesse Owens, Major Taylor, and Coach John Wooden among others. He has recently served as an expert witness on behalf of Drake, the Ramones, the Indianapolis Motor Speedway, FremantleMedia, The Real Real, and Citizen's Watch. Faber teaches The Right of Publicity at McKinney School of Law. Visit LuminaryGroup.com and RightOfPublicity.com for more information.