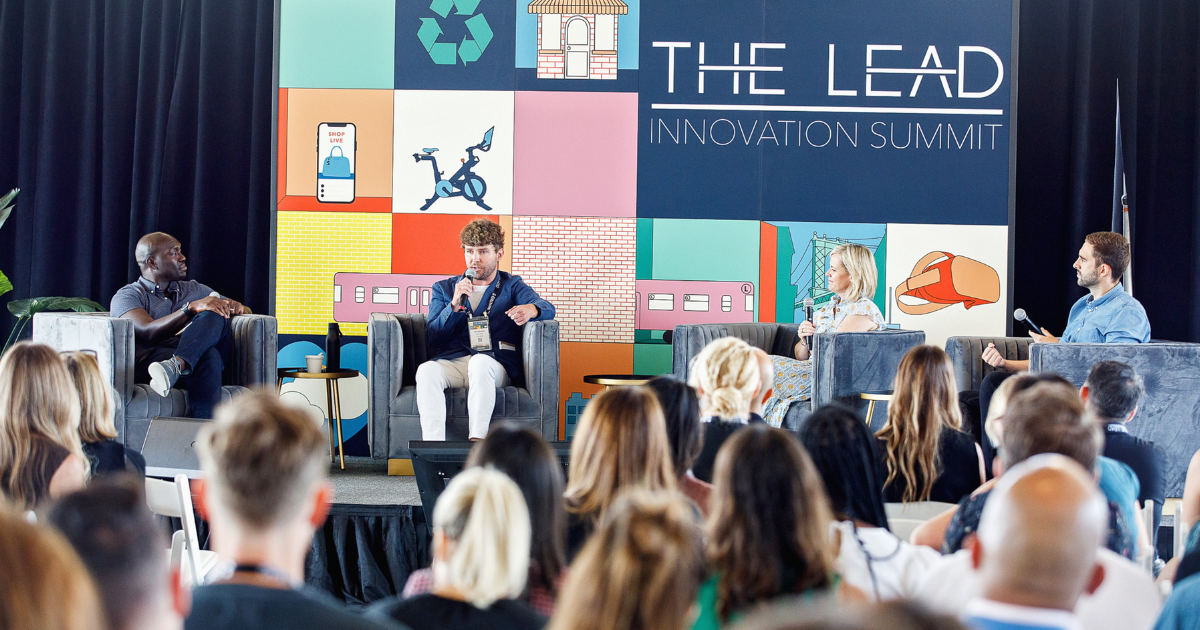 DTC is Teaming up with Traditional Retail in New Ways
Once considered fierce competitors, traditional retailers and direct-to-consumer (DTC) brands are joining forces in a bid to expand their respective businesses, said executives at The Lead Innovation Summit in New York last week.
And while DTC brands once viewed themselves as online-only businesses, most are now opening their own brick-and-mortar locations or signing wholesale agreements as they seek to offset a digital business beset with rising costs, including those connected to subscriber acquisitions.
Apparel supplier Untuckit, for example, has opened more than 80 stores since 2015 and plans to launch its first wholesale collection at Macy's later this year, according to CEO Aaron Sanandres. Performance apparel supplier Rhone now generates 20-25% of its annual revenue from 18 standalone stores as well as distribution agreements with Dillard's and Nordstrom. And cereal company Magic Spoon, which has raised $120 million in funding, broke from its DTC model when it landed agreements with Walmart and Target.
"When we started there was an underlying view that wholesale and [traditional] retail was bad," Rhone CEO Nate Checketts said. "But you have a lot of costs with digital-only, [including shipping and returns]. And wholesale has been a big help in driving volume, which allowed us to get better terms from our factory partners. But there is the risk of concentrating too much with one retailer, because they can reduce their orders."
As many DTC brands turn to traditional retail to offset costs and expand, brick-and-mortar retailers are also adjusting their strategies.
Pacific Sunwear (PacSun), which has 325 stores, operates in-store shops under its own banner and PS Kids at around 100 Nordstrom stores and also has five standalone PS Kids locations. In partnership with developer The Gang, PacSun also launched a new virtual experience PacSun Los Angeles Tycoon on Roblox, which allowed users to view 20 digital items inspired by the retailer's spring collection. The Roblox site so far has 10 million registered users who spend an average of 28 minutes on the site, a stark departure from the retailer' last effort two years ago that attracted just 10,000 users, CEO Brieane Olson said. PacSun also is working with Douyin in China on a live streaming service.
"We recognize there are a lot of styles that don't fit into the community we wish to represent," said Olson, whose chain targets four- to 14-year-olds and 18- to 24-year-olds. "We approach brand partnerships from a long-term standpoint that includes building relations so that our values align."
Retailer H&M, in breaking with its internally sourced fast-fashion apparel strategy, has added upwards of 70 premium brands to its assortment and is expanding its plans for carrying licensed apparel. The retailer recently introduced a 23-piece streetwear collaboration celebrating Disney's 100th anniversary ($5.99-$135) with Swedish artist Trevor Andrew's GucciGhost brand that also included limited-edition skateboards. The retailer displayed Andrew's artwork at its Brooklyn, NY store, which is a test format in which fashion collections are rotated every four to 12 weeks. The 7,000-square-foot store is leased through January.
"We are going to expand our licensed apparel offering and it's really all about what the consumer wants," said Linda Li Steiner, Head of Customer Activation and Marketing at H&M, which operates more than 500 U.S. stores. "We are going to continue evolving this store format and assessing what the consumers are looking for."