Early Holiday Season Brings Supply Pressure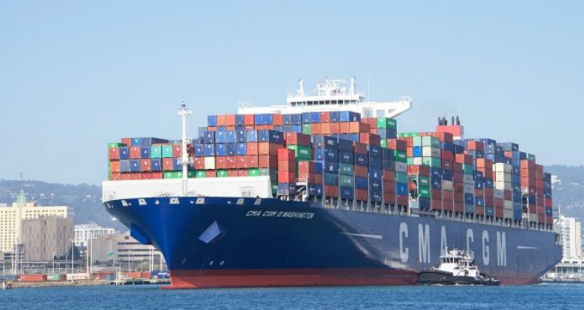 "There certainly will be a different rhythm to the shopping season," said Target CEO Brian Cornell last week. Conversations with licensors and manufacturers illustrate how that could affect the availability of certain products, as supply chain and shipping issues arise.
Prime Day kickoff?
The concept of a Black Friday kickoff sounds almost quaint.  Many retailers are gearing up for an October holiday –Christmas, not Halloween! —  launch, kickstarted by the COVID-driven shift of  Amazon's Prime Day from a summer standalone to a new date in October.
British department store John Lewis opened its online Christmas shop this past Monday (Aug. 24). That's 10 days earlier than last year, after it noted that searches for festive products had quadrupled from a year ago as consumers, after weeks of lockdown, have already started thinking about decorating their homes for the holidays.
Exacerbating the situation
The earlier start exacerbates logistical challenges that began last year with U.S. tariffs on goods imported from China and were accelerated by the onset of the pandemic that closed Chinese factories for several weeks. 
In many cases, retailers are keeping a tighter rein on merchandise planning, controlling it in shorter increments just as lead times for booking shipping from Asia tripled to 6-8 weeks. At the same time, air freight prices have soared and global capacity on planes in July declined 30% from a year earlier due partly to fewer planes being in service, according to a UPS email sent to customers. Air cargo capacity from Asia to North America was down 7% during that period, while capacity from Europe to North America declined 53%, UPS said.
"There is a push for inventory in advance of the season and it feels like retailers are nervous about supply and want to hold as much product as possible vs. their competitors," said Robinson Home Products CEO Ross Patterson.
"It is not easy to get ship dates moved up, as it is hard enough just to ship on time. There is a capacity crunch at the factories, delays at the ports and [a shortage] of containers, which are all hurting vendors' abilities to deliver on time."
Meredith Corp. licensees have been out of stock on some "core" items and have been "leaning into" tabletop and holiday trim products where they have deliveries with plans for launch in October, says Sondra Newkirk, VP Brand Licensing at Meredith.
And one seasonal product supplier says it recently turned away an additional container-load order request from a retailer, which had cited an unexpected spike in demand for holiday decorations. "We weren't able to do it as this late date because it has gotten so busy and we couldn't meet their delivery time" the supplier said.
Vendors also have long known that ecommerce retailers often don't take large inventory positions early in the season, causing them to back up in October with deliveries. Brick and mortar retailers could use this advantage to "front run" the holiday season, says Basic Fun CEO Jay Foreman.
"If this works, it could result in sellouts in Q4," says Foreman. "If companies can afford to be on back up and stock their top ten or twenty items — especially those selling for $30 and less — domestically in Q4, they can pick up extra sales late. The challenge will be on big ticket items, which won't sell after the holidays unless drastically discounted."
And consumers may be sensing the early pressure, too. "There is a real feeling (among consumers) that there is going to be another shutdown and there might be some kind a sub-conscious push among consumers to 'I need to handle this (holiday purchases) now in case I can't later'", says Leigh Ann Schwarzkopf, principle of consultancy Project Partners Network.  "And if they can't get exactly what they want, they may settle for the next closest thing. We now have so many choices compared to March and April, and people were just fine then."