Electrolux Executive Ciarán Coyle Named LIMA Board Chairman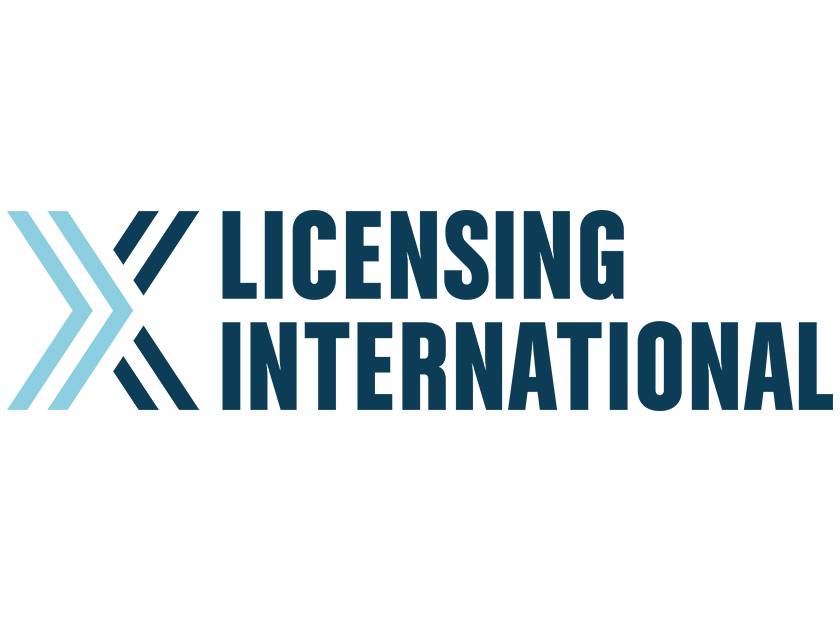 Ciarán Coyle, Global Vice President & Head of Electrolux Global Brand Licensing, has been elected Chairman of the Board of LIMA. He succeeds Rick Van Brimmer of The Ohio State University, who has completed a two-year-term.  Board member Cindy Levitt of Hot Topic was elected by the members of the Board of Directors to the post of Vice Chairman, and Ted Larkins of CPLG North America was voted to the Executive Committee as the Liaison to the Board of Directors, each for one-year terms.
"I'm honored to have been elected by my fellow Directors to be Chairman of the LIMA Board," said Coyle. "This is an extremely exciting and dynamic time for the LIMA organization having grown both our membership and international presence significantly in the past couple of years. I look forward to being part of LIMA's continued success." Meanwhile, the LIMA membership has elected six new members to begin terms on the LIMA Board, effective July 1. They are:  Jay Asher, Brandgenuity; Andrew Carley, Entertainment One; Eric Karp, Crayola, LLC; Kelly Knock, Under Armour; Neal Rudge, Pacific Licensing Studio Pte. Ltd.; Leigh Ann Schwarzkopf, Project Partners Network, LLC.
"Our latest additions to the LIMA board are a stellar group of executives who truly reflect licensing as a global industry," said LIMA President Charles Riotto. "I look forward to working with these vibrant leaders and seeing the growth they will help our association and the industry as a whole continue to achieve worldwide."
Jay Asher, Partner, Brandgenuity is a 25-year licensing veteran. He is a founding partner of Brandgenuity, an award-winning, leading licensing agency that launched in 2003 with offices in NY and London.  Jay has spent his entire career in the licensing industry, working with a who's who of famous brands including Arm & Hammer, Harley-Davidson, Ford, MGM Studios, Viacom Music & Entertainment, Hawaiian Tropic, Food Network, and Cadbury Schweppes among others.  At Brandgenuity, Jay focuses on business development and oversees prospecting for all of the agency clients.
Andrew Carley, Head of Global Licensing, Entertainment One oversees the growth of the licensing division from a team of 3 to more than 50 in the last eight years. With previous experience at CPLG, he worked with entertainment and sports properties from DreamWorks, LucasFilm, Universal, FIFA Football World Cup, UEFA European Cup, and The English Football Association, among others. His knowledge extends from licensor, to agent and retailer and encompasses film, TV, children's and sports licensing.
Eric Karp, GM, Outbound Licensing, Crayola, LLC is a 20 year veteran of the licensing industry. Prior to Crayola, he was Chief Licensing Officer at Lima Sky, game developer of Doodle Jump, and Head of Americas Licensing for Mind Candy, as well as holding various positions at Massiverse, Chorion, MGM Studios, Buena Vista and Smithsonian Institution. Throughout his career, Eric has looked after properties and programs in television, film, literary, digital and now consumer products, balanced equally between domestic and international licensing.
Kelly Knock, Licensing Lead/Category Manager, Global Licensing, Under Armour is the sole licensing lead in directing new business strategies, collaborations, and brand positioning with the purpose of building and preserving elite brands. She also held positions at Coca Cola, Margaritaville and Cracker Barrel.   At Under Armour, Kelly created and oversaw the collaborations division and brokered deals and successfully launched the ALTER EGO program with partners such as DC Comics, Marvel and Muhammad Ali. She also drove a complex integration of a collegiate licensee while upholding both Under Armour and Notre Dame brand strategies. She has developed Under Armour initiatives for retailer launches within the department store, sporting goods, and bookstore channels, as well as developed strategies across various product categories for Coca Cola, Margaritaville and Cracker Barrel.
Neal Rudge, Partner, Pacific Licensing Studio Pte. Ltd. has been active as a licensor and licensing agent across many segments of the industry, with experience covering entertainment, sports, digital, fashion, design and art. Pacific Licensing Studio Pte Ltd. is a leading brand management and licensing agency in Southeast Asia with clients including Warner Bros. Consumer Products, Rovio, FIFA, Tokidoki and Bang on the Door. Neal started in the licensing business with Hanna Barbera in LA, followed by Universal Studios, and subsequently transferred to Asia with Warner Bros. Consumer Products.
Leigh Ann Schwarzkopf, Co-Founder, Project Partners Network, LLC is a seasoned licensing veteran with a varied background as a licensor and licensee, working with large and small companies, and running her own consulting business for 14 years. She has worked in virtually every property type and in most product categories, providing insight and support across best practices. Before starting Look Out Marketing (2004) and Project Partners Network (2007), she worked as Manager, Trademark Licensing at General Mills and Vice President, Marketing at Lees Manufacturing (dba Kid Duds).
Continuing LIMA board members include: Richard Barry, EVP, Global Chief Merchandising Officer, Toys"R"Us, Inc.; David Buckley, President, Copyrights Asia Limited; Elise Contarsy, Vice President, Brand Licensing, Meredith Corporation; Tim Kilpin; Linne Kimball, Vice President, WME/IMG Licensing; John Parham, President, Parham Santana; Maca Rotter, Managing Director/EVP, Televisa Consumer Products; and Henry Stupp, CEO, Cherokee Global Brands
Outgoing board members are Michael Brown, Amscan, Inc; Marilu Corpus, Click! Licensing Asia; Paul Flett, Prominent Brand + Talent; Christian Fortmann, 24IP Law Group; and Darran Garnham, Universal Partnerships & Licensing.