Electronic Arts Projects Sales of 6-8 Million Units for new Star Wars Title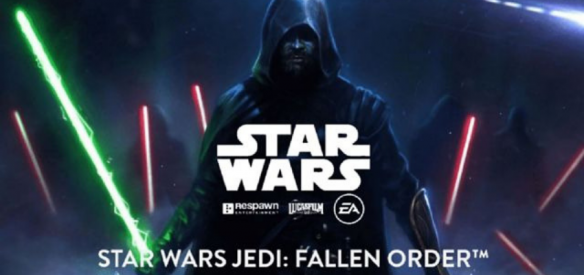 Electronic Arts is forecasting sales of 6-8 million units for its new "Star Wars Jedi: Fallen Order" game in the year ending March 31, 2020, which will help drive a 9% rise in revenue to $5.4 billion, EA executive said.
The game, which is being developed by Respawn Entertainment, is expected to be available for Sony PlayStation 4, Microsoft Xbox One and PCs in the fall, just ahead of LucasFilm's Dec. 20 release of Star Wars: The Rise of Skywalker.
EA's forecast is short of the projections it had for the last major Star Wars console title: "Star Wars Battlefront 2". EA had projected sales of 13 million units in the year ended March 31, 2018. But initial sales in late 2017 were eight million units, a million less than expected, as EA dealt with backlash from consumers over a planned in-game purchase option for additional features that was later turned off. EA signed a 10-year licensing deal with Disney in 2013 for Star Wars games.
Meanwhile, the company expects sales of "Need for Speed", to be released in the fall with a range of licensed auto brands, to hit four million units in the current fiscal year.
The Apex Legends battle royal game, launched Feb. 4 as a competitor to Epic Games' Fortnite, sold 50 million units in the first 30 days it was available. Wedbush Securities analyst Michael Pachter estimates it generated about $150 million in Q4 revenue through in-game purchases. EA is negotiating to release the game in China; it published the title itself in South Korea via its Origin digital download service.
EA's net income declined to $209 million in Q4 ended March 31 from $609 million a year earlier as revenue decreased 21.7% to $1.23 billion. Sales of packaged console and PC games declined 64% to $173 million.
Contact:
Electronic Arts, Blake Jorgensen, CFO, 650-628-1500