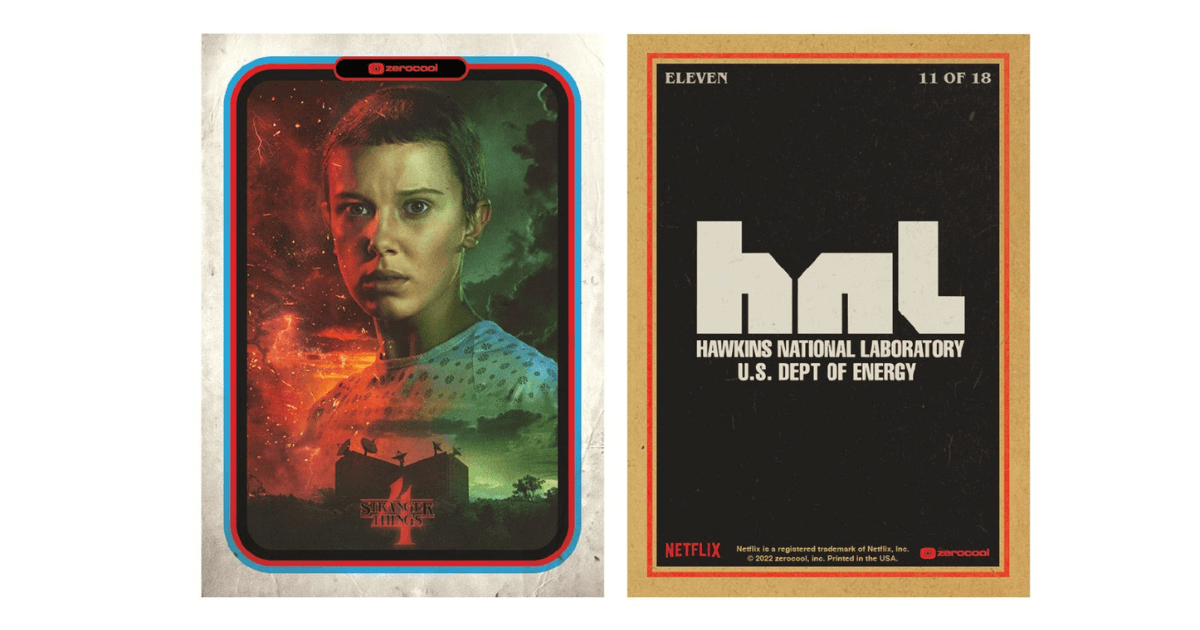 Entertainment Properties Make a Play for Trading Cards
Traditionally a sports-driven business, trading cards are expanding as entertainment IP comes into play.
It's not that entertainment IPs haven't found a home in the business in the past. Star Wars, Stranger Things, Dragon Ball Z, Marvel, and countless others have all traded in the category before. But with Fanatics' purchase of Topps, and its subsequent forming of an entertainment and music division, pop culture properties have become the name of the game for trading cards.
For example, Fanatics Collectibles—which was previously Fanatics Trading Cards and now lists Topps as its "cornerstone" sports trading card brand—recently announced deals for Stranger Things, Dune, and Clerk III physical trading cards through its Zerocool brand that are set to debut this fall. And that was after Zerocool announced cards based on the MTV Network series Jackass. About 9,500 box sets were sold in an auction on April 5-7 that followed the release of the new film based on the IP. The Zerocool brand previously launched a collection developed in partnership with Gary Vaynerchuck and his VeeFriends NFT project.
"Partnering with properties that have cultivated such passionate and dedicated fan bases allows Zerocool to unlock new channels [of distribution] and audiences that are currently untapped in the trading card industry," said Zerocool general manager Andrew Goodman, noting that it was Dune and Clerks III's first venture into trading cards, with Topps previously having a Stranger Things license.
As evidence of that new distribution, trading card sections have been installed in 300 Lids stores and will expand to 500 locations in the fall. Fanatics has a minority stake in Lids' holding company FanzzLids.
What impact Fanatics' entry into entertainment trading cards will have on the overall business remains to be seen. Top trading cards brands Topps (Star Wars, Elvis Presley, and its own Garbage Pail Kids), Panini (Dragon Ball Z, country music stars), and Upper Deck (Marvel, Neopets, Activision Blizzard's Call of Duty, Overwatch eSports player cards) have all dabbled in the entertainment category, which pales in comparison with sports.
The overall trading card business grew rapidly during the pandemic, however, when many homebound consumers took up the category as a hobby. That, coupled with inflation fears, low interest rates, and uncertainty around the stock and bond markets, pushed investors toward alternative and tangible assets—like cardboard trading cards.
The value of trading cards, largely driven by sports, has soared. For example, the August 6 sale of a rare baseball card of the late Pittsburgh Pirates star Honus Wagner fetched $7.25 million, from $6 million for a different Wagner card a year earlier. And the overall global trading card business (including entertainment and sports) is forecast to grow 23% through 2027 to hit $98 billion, up from $13 billion in 2019. The fastest growth is in Asia Pacific and the Middle East, with China and India being the two largest emerging markets.