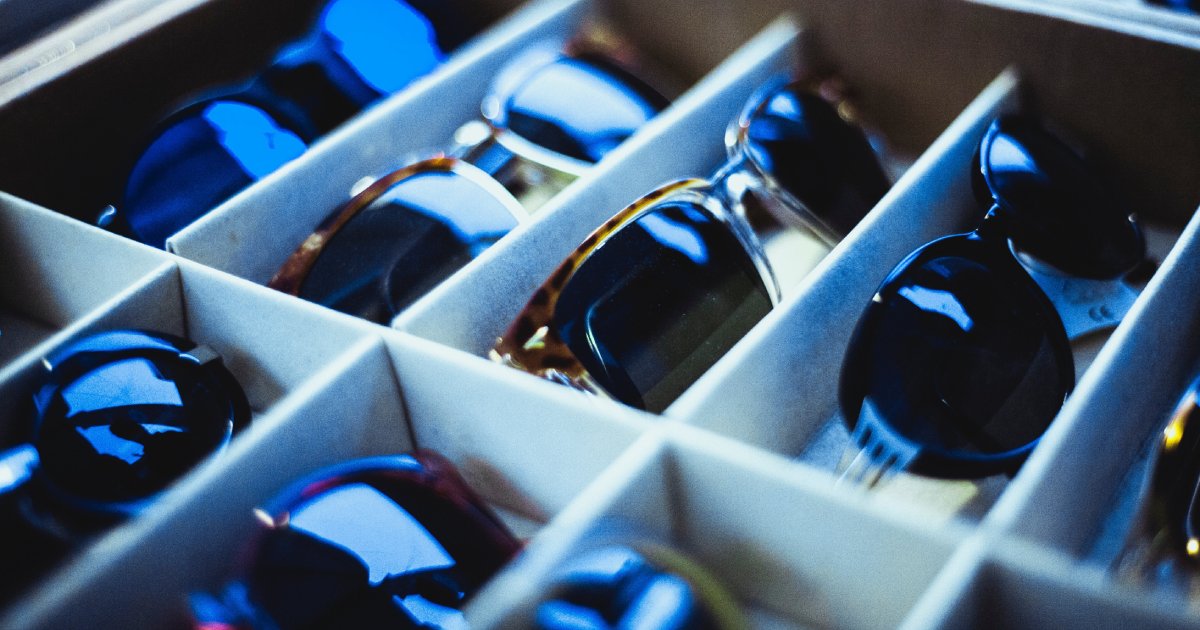 Eyewear Focuses on Licensing
The arrival this month of EssilorLuxottica's eyewear pairing with jewelry brand Swarovski signals a further expansion of licensing in the category. In fact, licensing efforts in the eyewear space are stretching as far as the floor of Toy Fair in New York.
Eyewear and licensing have been a clear match for some time—Marchon and Calvin Klein partnered for a fashion collection in 1992, for example—and the market for these branded offerings is broadening.
Roshambo is taking booth space at the Toy Fair in New York to showcase Blippi-licensed sun and prescription glasses available in three children's sizes starting with babies. Color in Optics is launching a new Martha Stewart line in a range of colors (including wine, black, butterscotch, and leopard print). EssilorLuxottica's new five-year agreement with Tapestry's Jimmy Choo brand will produce its first eyewear in 2024, adding to a roster that also includes fashion brands Armani and Dolce & Gabbana as well as tennis star Roger Federer.
The growing number of deals is largely due to the fashion industry's insatiable appetite for anything new, a hallmark of the apparel business that led to a natural extension into accessories. Swarovski's innovation rate, for example, is 30%, meaning that at any given time 30% of store merchandise has been on the market less than a year, said CEO Alexis Nasard in noting that the eyewear deal is part of the company's LUXignite strategy.
The strategy is "product-led, customer-inspired, and culturally relevant because, in the end, without exciting and inspiring and balanced product collection, nothing matters," Nasard said. "With our partners, you can never recycle existing solutions because every design is unique at the end of the day."
Innovation and unique offerings are especially important in eyewear, where the bulk of the business (and licensing) is concentrated in the hands of a few companies and competition for deals has been heightened. Essilor and Luxottica merged in 2017, creating an industry behemoth with design, manufacturing, and distribution capabilities for ophthalmic lens, prescription frames, and sunglasses, as well as upwards of 25 licensing agreements and ownership of the Sunglass Hut and LensCrafters retail chains. It is also opening new production facilities in Mexico and Thailand.
Marchon, meanwhile, has licensing agreements with more than 20 brands, including most recently with Shinola and Paul Smith as well as a recent renewal with Columbia Sportswear.  Then there's Safilo, which recently lost the Jimmy Choo brand to Essilor Luxottica, but has agreements with another 25 labels, including Levi's, Juicy Couture, and Kate Spade.
"We are selectively adding new names to our frame brand portfolio, keeping it contemporary and attractive in the customers' eyes," EssilorLuxottica CEO Francesco Milleri said.
"Our ambition is to create also brand-new categories to address yet unmet consumer needs."
As part of that effort to add contemporary features, eyewear suppliers are also adopting recycled materials. Marchon's Altair Division recently launched "Renewed" eyewear, two models of which are made with plant-based materials and the others with recycled stainless steel. Outdoor brand Timberland has introduced Earthkeeper sunglasses, which consist of 50% bio-based plastic.
"By introducing recycled materials, we give consumers more sustainable options in eyewear and align with trends emerging in many other categories," said Gabriele Bonapersona, Chief Brand Officer at Marchon.