Flowhaven Raises $5.2 million in Seed Funding Led by Global Founders Capital to Expand Brand Licensing Business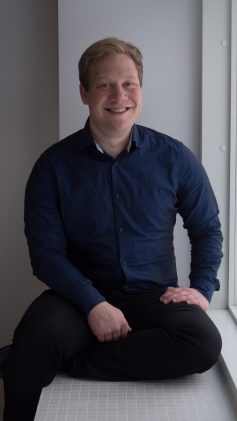 HELESINKI, Finland, Dec. 09, 2019— Flowhaven , the only brand licensing solution built on Salesforce, closed a $5.2 million funding round that was  led by Global Founders Capital and included previous investor Icebreaker.vc and  the Finnish government's Business Finland investment arm.
Global Founders Capital invests in startups that disrupt existing markets or create new ones. Portfolio investments include Facebook, Slack, Trivago, Canva, Eventbrite and more. The funding is being used to open offices in Santa Monica, CA and move Flowhaven's headquarters to Helsinki from Espoo, Finland as the company increases in 2020  to 32 employees from 14. Flowhaven also is expanding its presence in Central Europe and the UK.
"Brand licensing is a fast-growing industry with a deep opportunity for technologically-driven advancement. Flowhaven is bringing that from a point of passion, deep industry knowledge, and customer-centricity. We are elated to welcome Flowhaven into the Global Founders Capital family and look forward to partnering on the road ahead to build a category-defining company," says Philippe Klintefelt Collet, partner, Global Founders Capital. Icebreaker.vc is a venture capital firm and community with a focus on software-driven companies in the Nordics and Baltics.
Icebreaker.vc and Flowhaven have worked together since 2018 with a focus on international growth and sales & marketing acceleration. Both Icebreaker and Global Founders have seats on the Flowhaven board.
"Flowhaven is one of the best examples of our investment focus, having deep industry knowledge and a software-driven solution to a growing global problem. We are proud to continue supporting the team with this investment round and welcome new Global Founders Capital on-board. We are very much looking forward to the upcoming acceleration of Flowhaven's international business," says Aleksi Partanen, partner, Icebreaker.vc.
The new funding will help the company further its mission to modernize the brand licensing industry by expanding its sales and marketing efforts around the globe, contributing to its product development and the hiring of key positions.
The brand licensing industry is one of the most rapidly growing industries in the world, made up of Fortune 500 brands, licensing agents and manufacturers with an interest in expanding popular brands into consumer products and experiences. In 2018, the brand licensing industry grossed more than $280 billion in revenue.
"To achieve long-term success, we wanted to involve brilliant investors who had prior experience helping companies accelerate and sustain growth. We are excited to continue our partnership with Icebreaker.vc and embark on a mutually beneficial journey with Global Founders Capital," says Kalle Törmä, CEO and founder, Flowhaven.
Completing this round of funding continues an extraordinary year of growth for Flowhaven, which saw the company expand its customer roster, make key appointments in North America and the UK, and triple its market share globally. Since the beginning of the year, the company has formed new partnerships with global brands and agencies including Brazil pay TV provider Globosat, European media publisher  Gruner+Jahr, anime producer and service Crunchyroll and many others.
An additional testament to the company's growing success, Törmä was awarded Licensing International's Rising Star Award at the beginning of the year for his groundbreaking work in licensing management and his success working to widen licensing's reach in the Nordics. "We've seen big changes in the market and a push for easier licensing management. It is fantastic that we can contribute to the success of media and entertainment companies ranging from small, two-person companies to Fortune 500 enterprises," says Timo Olkkola, chief commercial officer and Flowhavenco-founder.
Flowhaven.was s founded in 2016 by Kalle Törmä, a former licensing operations specialist at a top gaming company and a lifelong brand enthusiast. The state of the art platform helps brand licensing professionals tailor their operations and analyze their data to optimize their workflows and increase their revenue. At the heart of Flowhaven's solution is Salesforce, the #1
customer relationship management solution, which uses cloud-based, intuitive technology to manage company relationships, streamline processes and improve profitability.
Key features of the Flowhaven platform include:
 Account management tools to help teams share licensing information, communication, activities, performance, and
insights between licensors, licensees and licensing agencies.
Royalty reporting tools to validate and analyze reported sales and raise invoice requests
Design approval interfaces to support fast and easy brand assurance and product collaboration and approval between
partners