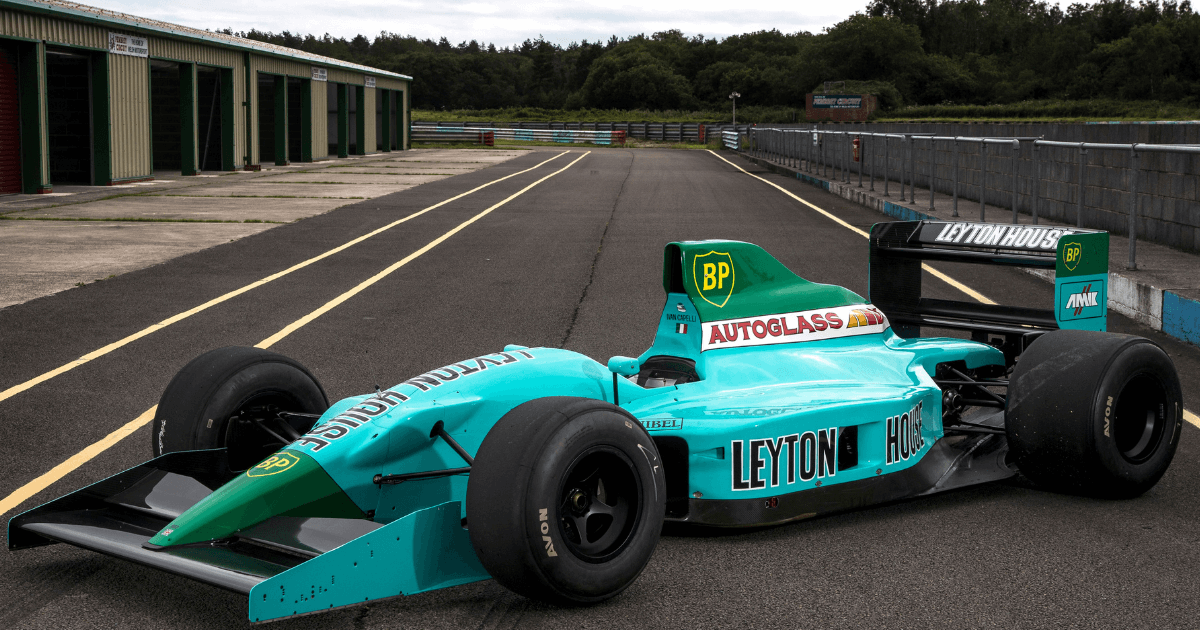 Formula 1 Extends Agreement with The Memento Group, Including Rights to Sell former F1 Race and Show Cars
Formula 1 has extended its licensing agreement with The Memento Group (TMG), the UK-based sports licensing, retail and memorabilia business, until the end of the 2025 season. The extension sees TMG retain its licence to sell authentic, certified, and licensed Formula 1 memorabilia from current F1 teams, and now includes the rights to sell ex-F1 race cars and show cars on its website – www.f1authentics.com
A special auction is currently underway until 5 July 2022 which will feature, for the first time, a fully operational and ready-to-race Formula 1 car – the 1990 Leyton House CG901. The car competed in the 1990 FIA Formula One World Championship™, securing a 2nd place in the French Grand Prix, and is expected to fetch in excess of £795,000. For a full listing, visit: https://auction.f1authentics.com
F1 Race Cars, a dedicated section on the F1 Authentics online platform, has been revamped, becoming the dedicated marketplace for all former F1 race car and show car transactions. A diverse collection is available, from heritage show cars to restored former race cars and replicas of current cars.
The Memento Group has been licensed to operate the F1 Authentics website since 2019, and the four-season extension will continue to see authentic Formula 1 memorabilia, from the past and the present, available to fans via the online shop and auction platform.
Brandon Snow, Managing Director, Commercial, Formula 1, said:
"Since 2019 we have entrusted The Memento Group to help us create and operate a safe and secure online platform for Formula 1 fans to browse, discover and purchase authentic, certified, F1 memorabilia. Over the past three years our partnership has gone from strength to strength. With F1 Authentics, we have delivered the ultimate motorsport memorabilia destination for all fans of our sport, and the exciting inclusion of former race and show cars expands on the already impressive offering. We look forward to continuing this journey and offering our fans more opportunities to own their own unique piece of Formula 1 history."
Barry Gough, Founder and CEO of The Memento Group, said:
"We are delighted to extend our partnership with Formula 1 for another four exciting seasons and what better way to mark this than offering, for the very first time on F1 Authentics a fully operational, ready to race, F1 race car!
"We have worked tirelessly with our partners at Formula 1 to create the ultimate destination for fans of the sport and this contract is recognition for what we have achieved to date and this auction demonstrates how we can enhance further our support of the world's greatest motorsport in the future. We look forward to taking this to the next level with the continued support of F1, the Teams and of course, fans all around the world."
About Formula 1®
Formula 1® racing began in 1950 and is the world's most prestigious motor racing competition, as well as the world's most popular annual sporting series. Formula One World Championship Limited is part of Formula 1® and holds the exclusive commercial rights to the FIA Formula One World Championship™. Formula 1® is a subsidiary of Liberty Media Corporation (NASDAQ: LSXMA, LSXMB, LSXMK, BATRA, BATRK, FWONA, FWONK) attributed to the Formula One Group tracking stock. The F1 logo, F1 FORMULA 1 logo, FORMULA 1, F1, FIA FORMULA ONE WORLD CHAMPIONSHIP, GRAND PRIX, PADDOCK CLUB and related marks are trademarks of Formula One Licensing BV, a Formula 1 company. All rights reserved.