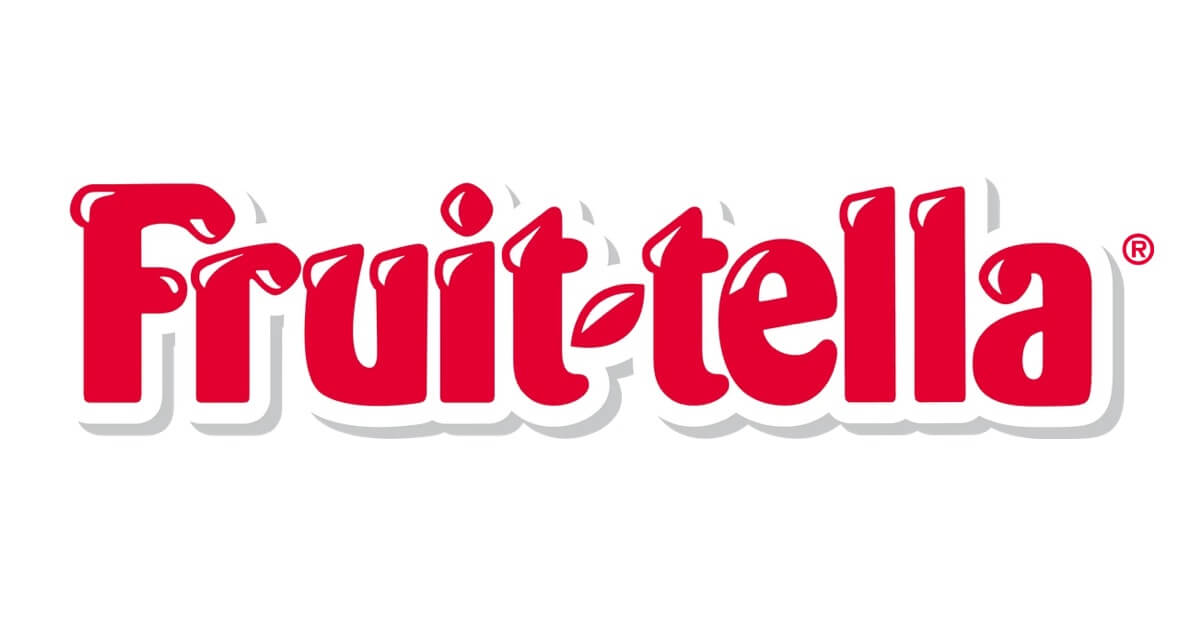 Fruit-Tella Ice Cream Launched at Retailers Iceland and The Food Warehouse
Fruit-tella ice cream, the new guilt free summer treat! 
Summer is here and what better way to enjoy it than by sharing a delicious, cool treat with the family? If it happens to be an ice cream infused with the flavours of your all-time favourite candy brand Fruit-tella, it's pure bliss.
This July Iceland and The Food Warehouse, two popular destinations for frozen brands across the UK and Ireland, are launching a great novelty in all of their stores: a Fruit-tella ice cream exclusive to Iceland and The Food Warehouse stores and online.
The first to UK market,  fruit stack lolly combines 3 of Fruit-tella's best loved flavours into one delicious product. Made with orange, lemon and strawberry flavoured ice cream, it contains real fruit juice and complies with HFSS regulations meaning that they qualify as not being High Fat, Sugar or Salt in content – making it the ideal guilt free summer treat for the whole family. The product hit the shelves on July 4th and will retail for £2.50 (family pack of 6u).
"Iceland have created an amazing ice cream that looks like a skewer of Fruit-tella candies that will be the delight at any family barbecue. We also love their use of natural ingredients and fruit juice that make it the perfect treat to say yes to in summer," said Marta Ballesteros, Area Licensing Manager of Perfetti Van Melle.
Andrew Staniland, Trading Director at Iceland said: "We're delighted to be working with the team at Perfetti Van Melle to bring the iconic taste and texture of Fruit-tella to the frozen aisles of Iceland and The Food Warehouse, in a UK-first this summer. The nostalgic taste, texture and colours are all replicated perfectly in ice cream form, and we can't wait to hear what our customers think, especially with more flavours on the horizon too."
ABOUT ICELAND:
Iceland is recognised as the UK's leader in frozen food and operates over 950 stores across the country, together with a multi-award-winning online shopping service. It prides itself on being a convenient and friendly place to do the family's weekly shop, as well as meet everyone's daily top-up shopping needs for fresh, chilled, frozen food and groceries. For more than 20 years Iceland has also offered a unique, free home delivery service for in-store purchases.
Iceland has won multiple awards for the quality of its food and service. Recent honours including being named Best Online Retailer and Best Frozen Food Retailer at the Retail Industry Awards 2018, Community Retailer of the Year at the Retail Week Awards 2018, Online Retailer of the Year at the IGD Awards 2017, and Online Supermarket of the Year at the Grocer Gold Awards 2017. Iceland's online shopping service was also named the UK's best in the 2016, 2017 and 2018 Which? supermarket surveys. Iceland has ranked as one of the UK's Best Big Companies to Work For in each of the last 12 years, and was number one in both 2012 and 2014. Iceland was also named best UK supermarket for customer service in the 2018 and 2019 UK Customer Satisfaction Index.
Since 1970, Iceland has been proudly demonstrating to shoppers just how the Power of Frozen can deliver an extensive choice of high quality, great-tasting food from fine sources around the world at great value prices, while naturally generating low levels of food waste.
Research conducted by Manchester Metropolitan University suggested that switching to frozen food can reduce household food bills by as much as £1500 a year.
Always committed to doing the right thing for customers, communities and the environment, Iceland was a pioneer in removing artificial colours, flavours and nonessential preservatives from its own label food in the 1980s, and in banning genetically modified ingredients in the 1990s. In 2018 it committed to becoming the first major retailer, globally, to eliminate plastic packaging from all of its own label products by the end of 2023, and to remove palm oil as an ingredient from its own label range by the end of 2018.
ABOUT THE FOOD WAREHOUSE:
Founded in 2014, The Food Warehouse now has over 150 stores across Britain. They are all large format stores, with a car park, providing the value and convenience of a wholesale store without the hassle of membership.
The Food Warehouse is opening new stores up and down the country in retail parks and larger shopping districts. Each store is given a high-quality warehouse style fit out and covers between 10,000 and 25,000 sq. ft. of retail space.
The Food Warehouse offers great value, family-favourite products across frozen, chilled, fresh, branded grocery and homeware lines. With big deals, big choice and big packs across many big brands, customers can make great savings with bulk deals where savings are passed directly onto shoppers.
The Food Warehouse also has several exclusive partnerships with brands including TGI Fridays, Slimming World, Barratt, Harry Ramsden's and Greggs.
The Food Warehouse is part of the Iceland Foods Group. 
ABOUT PERFETTI VAN MELLE GROUP:
The global confectionery group Perfetti Van Melle is a privately-owned company producing and distributing candies and chewing gum in more than 150 countries worldwide and it owns many much loved brands. Perfetti Van Melle is always striving to create innovative treats and a better future for its consumers.
Perfetti Van Melle also unlocks the power of several of its most popular brands through a successful licensing program: Mentos, Chupa Chups, Airheads, Frisk, Brooklyn, Smint, Fruit-tella, Alpenliebe and Big Babol all have sweet or fresh lifestyle oriented programs in key markets across the globe. By merging art, fashion, pop culture and candy, the brands' style guides offer original creativity to develop an ever-expanding universe of exciting lifestyle products, brand and retail experiences.
Fruit-tella is famous for its candies made with real fruit juice and natural colourings and flavours. It has been in the market since 1932 and is enjoyed by kids in many European markets. Fruit-tella embodies the freedom to say "yes" to responsible treats and smart licensing choices for fruit inspired life style products and innovative food and beverage launches.
Moreover, the Chupa Chups, Airheads and Fruit-tella brands offer the opportunity to take their characteristic and unique flavour profiles to selected categories in the food and beverage aisles with leading FMCG partners.