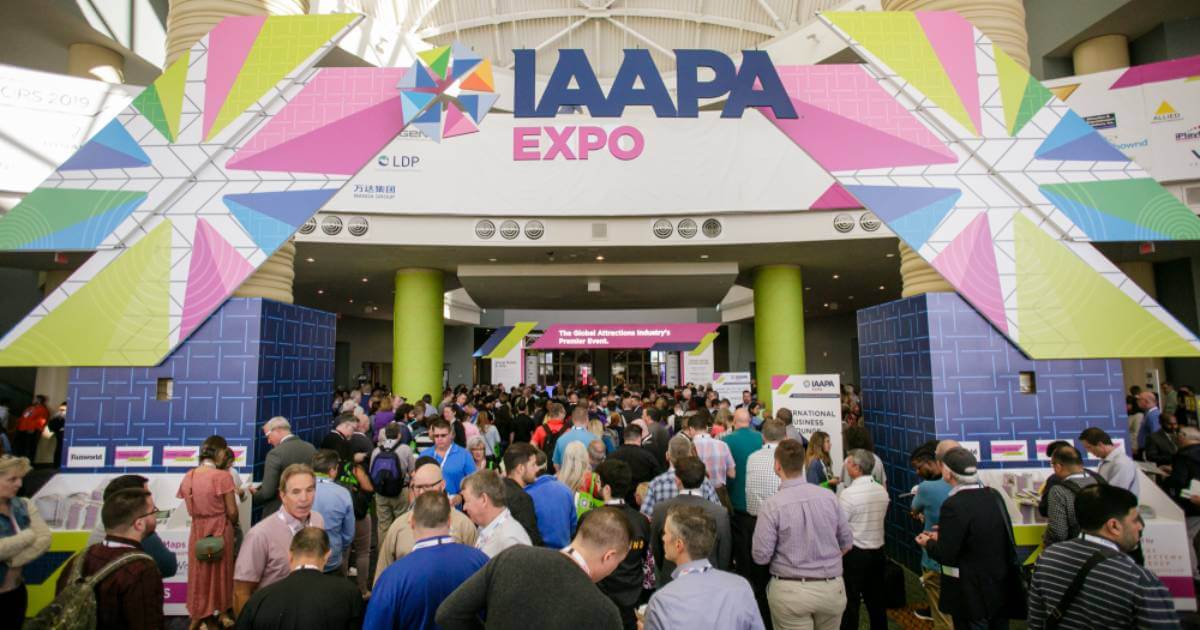 Gift Shops Get An Upgrade
While location-based entertainment (LBE) in all of its forms was the focus of the recent International Association of Amusement Parks and Attractions (IAAPA) Expo in Florida, retail efforts stole the spotlight.
Once considered by consumers to be the home of lower-quality items sold at low prices, the concept of "exiting through the gift shop" is getting a major upgrade across LBE, family entertainment centers (FEC), and theme parks.
For example, at Mattel Adventure Land at Crystal Lagoons Island Resort in Glendale, a sizeable portion of the 150,000-square-foot attraction will be dedicated to retail. Among the retail attractions will be a Barbie hologram that will enables consumers, using a touch screen, to select apparel to customize an outfit and then buy it. And at the Harry Potter New York experience, exclusive and personalized products can be purchased alongside butter beer.
These customizable products serve as an extension of the immersive LBE experience. It's a strategy that melds, in some cases, a company's LBE and consumer products teams. Earlier this year, for example, Lionsgate created a Global Products and Experiences division that combines its consumer products, location-based entertainment, and live/interactive teams under Jenefer Brown. A recent offering is Licensee Path Entertainment Group's escape room based on Lionsgate's Saw film franchise, which opened in London in October.
"A lot of us [in LBE] are thinking about the customized retail experience," Brown said. "It is about being able to buy a product at a certain experience, which may be smaller in scale, but by blending the various aspects together the whole thing creates an experience while you are shopping."
The merchandise sold at LBE locations is typically a mixture of licensed and non-licensed items with companies like Mattel and Disney sourcing much of their own product, while companies like Lionsgate may lean more heavily on licensees. The products sold at these locations may be priced 30-50% more than standard retail items, according to Premiere Rides president Jim Seay.
"People are hungry for entertainment and, as a result of the pandemic, the amount of money people are willing to spend has gone up," Seay said. "Because of that, there are premium brands that you see on every element of a theme park. There was a time when theme park merchandise had a bad reputation, but the ability and willingness of people to spend more at much higher levels now has changed that dynamic. And because of that, the parks can push the branding."
That push to expand branding has also extended the definition of experiential licensing. Once largely confined to theme parks and later FECs, it is now arriving in the form of everything from hotels to restaurants. Hasbro plans to open a Transformers and My Little Pony boutique hotel in Shanghai, China next year that includes a 50,000-square-foot FEC, said Matt Proulx, VP for LBE at Hasbro. That is in addition to the Transformers restaurant that will open in Hong Kong.
And Falcon Beyond's entertainment complex in Punta Cana, Dominican Republic—which consists of a theme park, resort, and entertainment district—will have a playground featuring PBS properties including Xavier Riddle and Odd Squad.
At same time, licensors are digging into their brand portfolios. Hasbro, for example, has licensed Kingsmen for a Playskool FEC at Garden State Plaza mall in Paramus, NJ that opens in 2023 and will include the company's Tinkertoys and Lite-Brite IP. And YouTube stars FGTeeV licensed LAI Games for an FGTeeV: Out of Time arcade redemption machine designed to attract some the channel's 50 million followers.
"The promise of what brands bring to the table is an ability to break through the clutter," Proulx said.  "And if people love the story, character, or worlds, they want to consume them in as many ways as possible and that may be through consumer products, video games, or LBE. You are seeing all of these working together and making brands stronger."