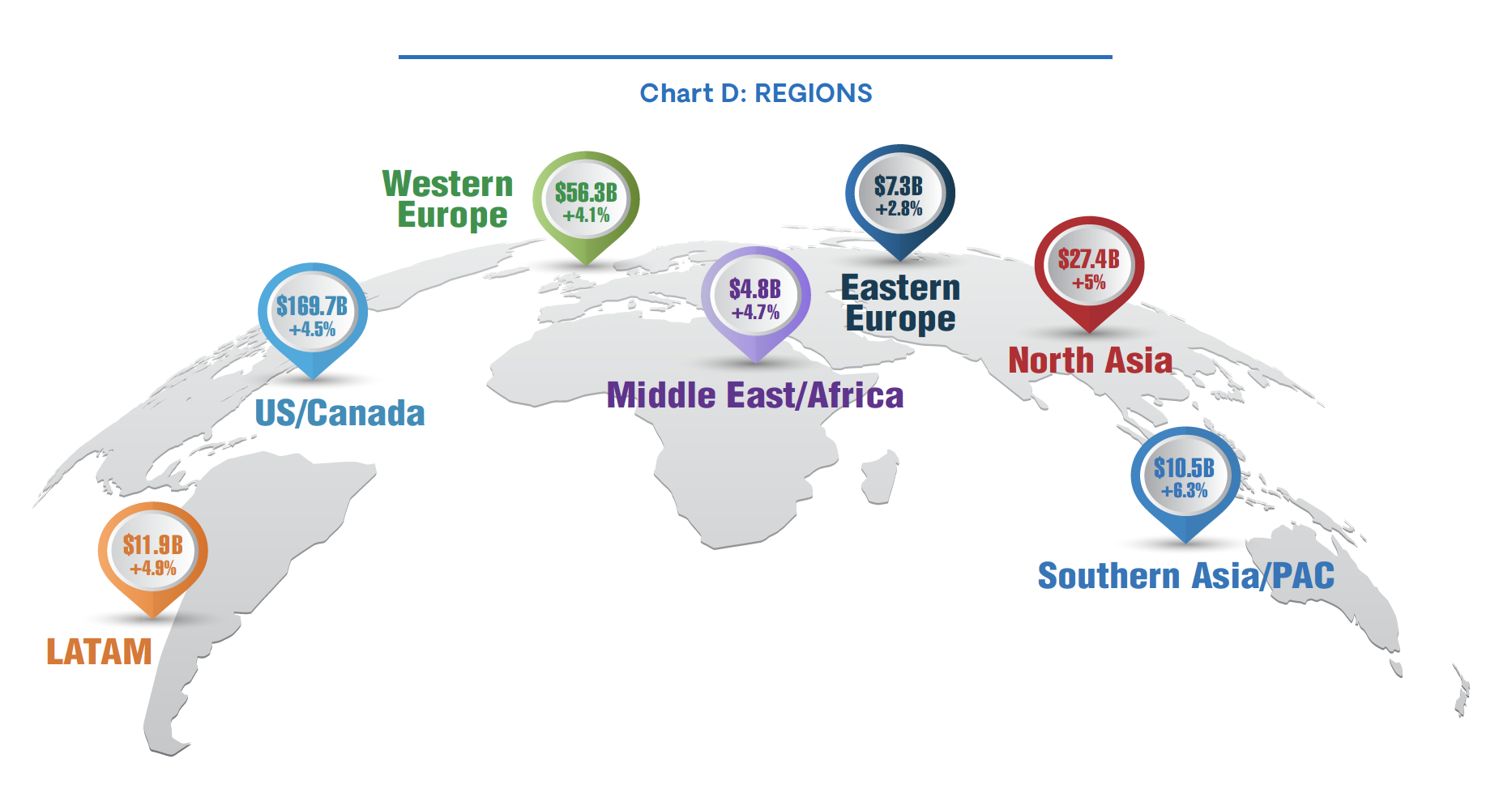 Global Licensing Study Highlights the Power of Brands
The full 2020 Global Licensing Industry Study is now available for download. As reported earlier, global sales revenue of licensed merchandise and services grew to $292.8 billion in 2019, a 4.5 percent increase over the $280.3 billion generated in 2018. The 4.5 percent growth is the largest percentage increase for the industry in the six years that Brandar Consulting LLC has worked with Licensing International on this report.
Coronavirus impact, but…
It goes without saying that the worldwide Coronavirus pandemic that began in China in late 2019 is impacting global business of all sorts, and that the future shape of the consumer marketplace is uncertain. But the report shows that the licensing industry entered 2020 with a strong, productive, and profitable business model that bodes well for continued success as the world economy works its way out of the shockwave that interrupted commerce for all but essential goods.
Even as people around the world have been living under the effect of shelter-in-place and other directives that decimated retail sales, the power of trusted brands and well-known licenses have been evident. Families have busied themselves with licensed puzzles and games, and consumers around the world have emerged with cloth face coverings sporting any number of licensed characters, logos and catchphrases.
Digging below the surface
It's no surprise that the U.S. market is the largest by far for revenue generated by Entertainment/Character licensing. But scratch a little below the surface, and you'll see that when the top 10 countries are ranked in terms of the percentage of the licensing business driven by Entertainment/ Character revenues, the U.S. is dead last. (Japan is highest, followed by the UK and the Netherlands.)
This is just a taste of the kind of information that you can glean from the 2020 Annual Global Licensing Industry Study, now available free to all Licensing International members ($975 for non-members). The report includes multiple breakdowns of the licensing business by country, region, property type and product category, in terms of both revenue generated, as well as the royalties earned. It also includes commentary on trends and developments within the licensing industry.
We'll discuss the Study, its results, and the current business climate in a special webinar, "The State of the Licensing Business," next Wednesday, July 22. It's free for all members.