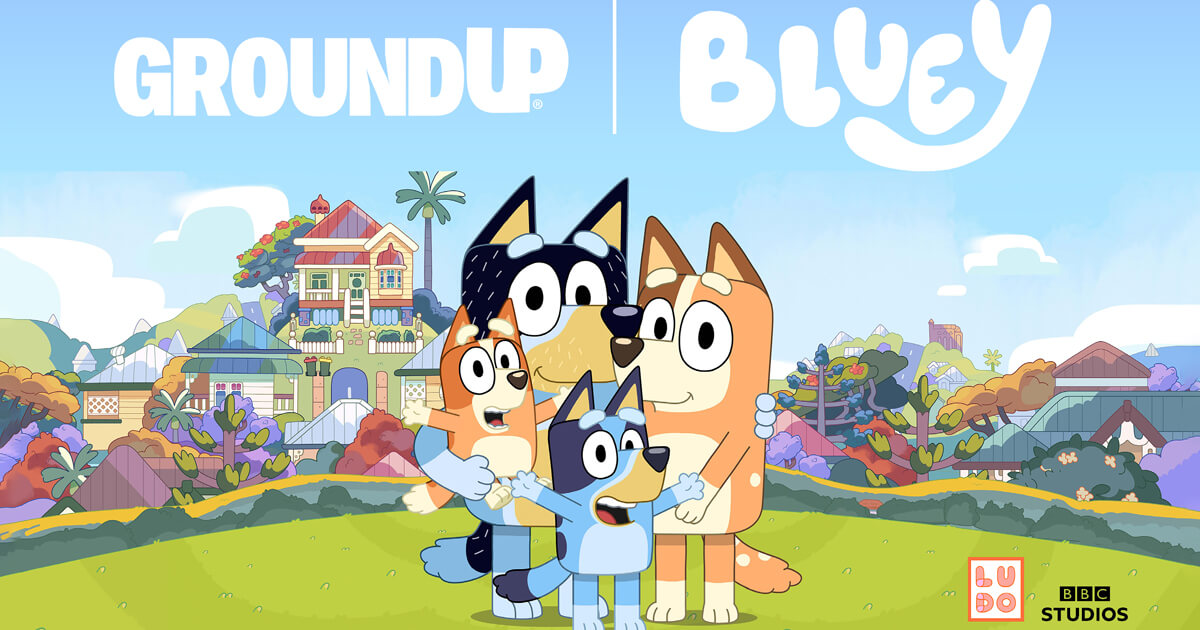 GROUND UP and BBC Studios Partner for Bluey Footwear Deal
NEW YORK – Footwear brand Ground Up and BBC Studios partner together to bring footwear inspired by Ludo Studio's Emmy® Award-winning animated sensation Bluey, to the United States. This deal will help bring Bluey and her family to life in footwear for toddlers everywhere to enjoy and wear. The range will launch in 2023.
Ground Up plans to take an elevated approach on their newest collection by creating unique designs featuring Bluey herself, Bingo, Bandit and Chilli. While offering a wide range of styles such as: slip on sneakers, lace low top's, high top's, seasonal boots, slide's, slipper's and athletic sneakers.
Ground Up continues to invest in partnering with best-in-class entertainment brands such as BBC Studios, Nickelodeon, Disney, Warner Bros., Universal and more. They continue to launch successful cobrand releases and build their relationships with previous retailers and brands. Focusing on Innovation, Fashion and Fandom, they will continue to bring product to consumers for brands they love from a brand they can trust.