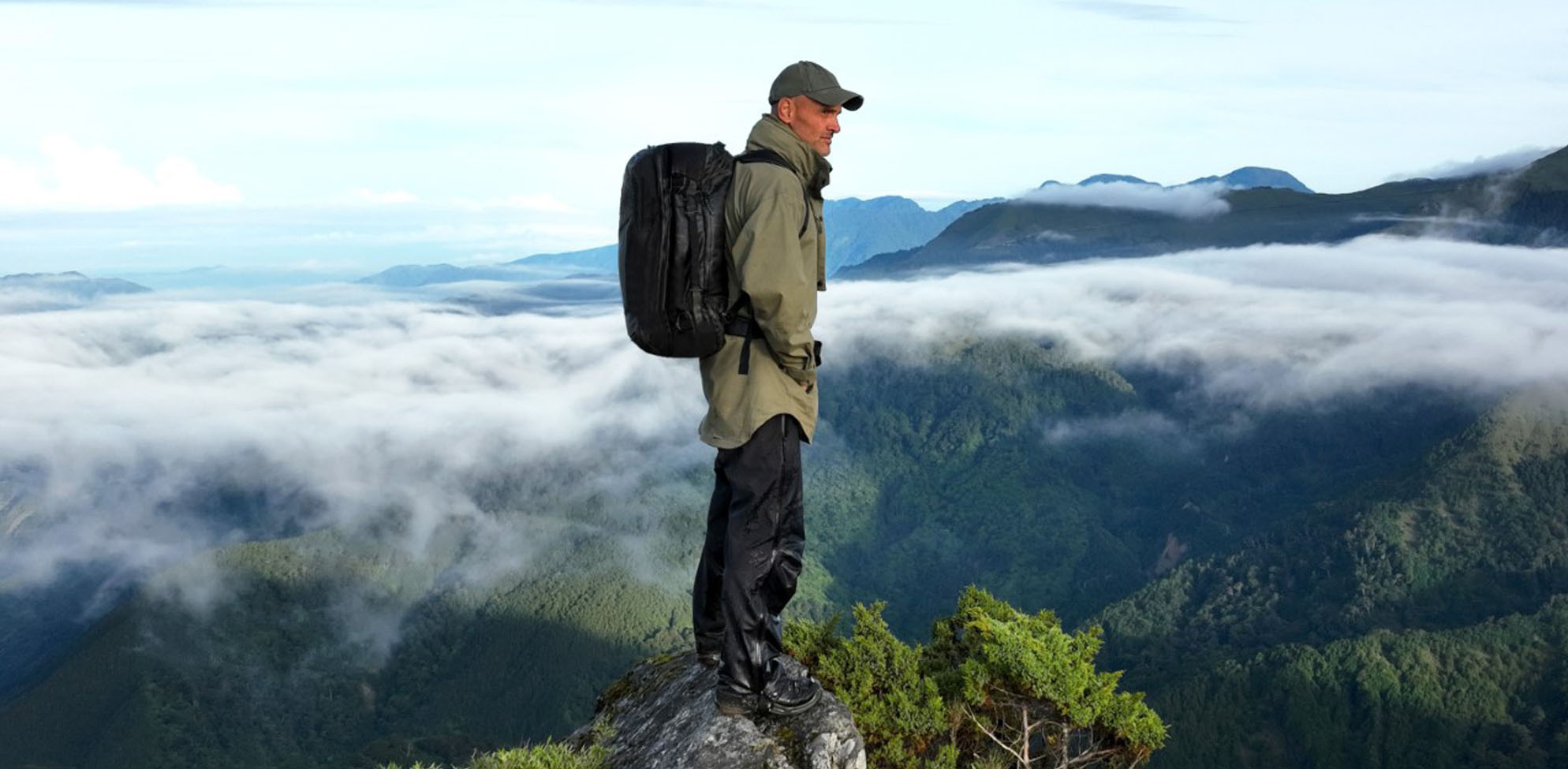 Groundtruth, the 38L Hybrid Duffle Back, Now Live on Kickstarter
After 2 years of hard work, material innovation, design, prototyping and lots of field testing – GROUNDTRUTH are welcoming you to explore their brand new 38L Hybrid Duffle Pack, in collaboration with the renowned explorer and star of First Man Out, Ed Stafford! Field tested all over the world by Ed Stafford, the 38L Duffle Pack design is versatile and makes the perfect travel companion.
GROUNDTRUTH are redefining the way the fashion and manufacturing industries work and are on a relentless mission to reduce both the global plastic pollution and CO2 emissions concerns. Every decision they make is driven by a solution focused mindset. Operating as a carbon neutral company, their Hybrid Duffle Pack is built from 123 recycled plastic bottles. It also contains new material innovations, including patent-pending captured CO2 emissions embedded into recycled plastic, increasing the strength by 40% compared to virgin plastic, used to create the zip features on the bag, in collaboration with Oco.
Ed feels that we're all becoming more conscious of the state of the planet, and we should look to products that are not only fit for purpose but aim to be produced in a sustainable manner. This collaboration has allowed both parties to be at the forefront of sustainability whilst maintaining functionality.
The bag has a multi-functional purpose, with an exterior fleece lined 16" laptop compartment, detachable shoulder strap which converts to a waist belt, zero dye 100% recycled fishing net ripstop lining, back panel trolly and luggage pass through. The design and qualities of the bag are inspired by Ed's own expeditions, and seamlessly align both his and GROUNDTRUTH's values of environmental protection and welfare. Ed discussed the project and its objectives, stating that "GROUNDTRUTH are a perfect example of a new generation of companies set up with morals. If every company were doing what GROUNDTRUTH is, we really would be going a long way to helping solve our planets problems."
The team at GROUNDTRUTH have chosen to launch on Kickstarter as it is a great way to collect data and to accurately gauge the demand for the new product. This novel approach allows them to only produce what is needed, minimising waste and maximising efficiency. Dedicated to ethical and sustainable production, GROUNDTRUTH have spent years building an ecosystem of like-minded partners – allowing the team to offer pioneering designs that are at the forefront of green innovation.
Check out the story and purpose of the Duffle Pack and all its features here on KICKSTARTER. The campaign has already been awarded a Project We Love badge from Kickstarter, and initially offering a 38% discount on the product for those who pledge to support the campaign. The Kickstarter campaign launched on 28th March 2023, and achieved over 100% of its £10,000 target after one day.
Brandgenuity brokered the agreement between Ed Stafford and GROUNDTRUTH and is managing the development and rollout of the Ed Stafford licensing program.