Guru Studio Signs Production, Merchandising Deal with ADK Emotions for The Ora Chronicles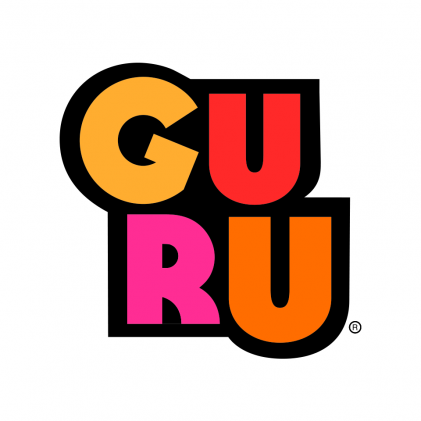 Toronto, Canada — Guru Studio signed a co-development deal with Japan-based ADK Emotions to produce "The Ora Chronicles" children's  action adventure series with plans for a merchandising and licensing program.
The Ora Chronicles tells the story of five very different middle school girls whose shared destiny is to defeat a great evil that resides within the Earth's core.  The timing for the start of production and the number of episodes hasn't been set.
Guru Studio will manage international distribution, while ADK Emotions, which also has produced Beyblades, Duel Monsters and other series,  will handle it in  the Asia Pacific region. ADK also will be in charge of the global licensing and merchandising program.
"We are very excited to be working with the incredible team at ADK Emotions who have a rich history of building successful brands that travel the globe," said Rachel Marcus, VP of Creative Development at Guru Studio.
"It's our great honor to partner with Guru Studio, one of the world's leading animation studios. We are so thrilled to be developing a fun and exciting show for kids with their amazing team," said Rika Tsurusaki, Director of IP Producing Department at ADK Emotions.
Guru Studio will be bringing The Ora Chronicles to this year's Kidscreen Summit in Miami. The studio, recently named #1 in the Kidscreen Hot50 Awards in the Production Category, continues to build its roster of original shows which includes the hit Netflix Original True and the Rainbow Kingdom, Pikwik Pack and Big Blue.
About Guru Studio
Guru Studio is a creative-driven entertainment company renowned for creating, developing and producing internationally acclaimed and highly successful shows including its premier Netflix Original Preschool series, True and the Rainbow Kingdom which is going into its fourth season; PAW Patrol™, the #1 U.S. Preschool smash-hit and consumer products phenomenon produced in collaboration with Spin Master and Nick Jr.; Mattel's, Ever After High; and its own two-time original Emmy® Award nominated preschool series Justin Time. Guru Studio also contributed visual development on the Academy Award nominated animated feature The Breadwinner, which brought the rich 'story world' sequences to life. Led by President and Executive Creative Director Frank Falcone, Guru Studio is an industry leader in animated storytelling for kids of all ages. www.gurustudio.com
About ADK Emotions
Established in January 2019 as part of ADK Group's vision to grow and expand its content business, ADK Emotions plays an independent and specialized role in original IP creation, overseas development, and new digital ventures. ADK Emotions has been involved in producing animation titles such as Doraemon and Yu-Gi-Oh! Series, as well as providing its services to numerous animation titles such as the One Piece Series. With popular titles BEYBLADE and B-DAMAN Series added to its roster via the acquisition of d-rights (est. 1988), ADK Emotions continues to stimulate the growth of the business by helping partners both navigate the complexities of the content industry and connect with viewers on an emotional level. www.adkem.jp/en
Contact:
Daniel Rattner
Senior Director of Marketing, Guru Studio
416-599-4878 ext. 264
daniel.rattner@gurustudio.com