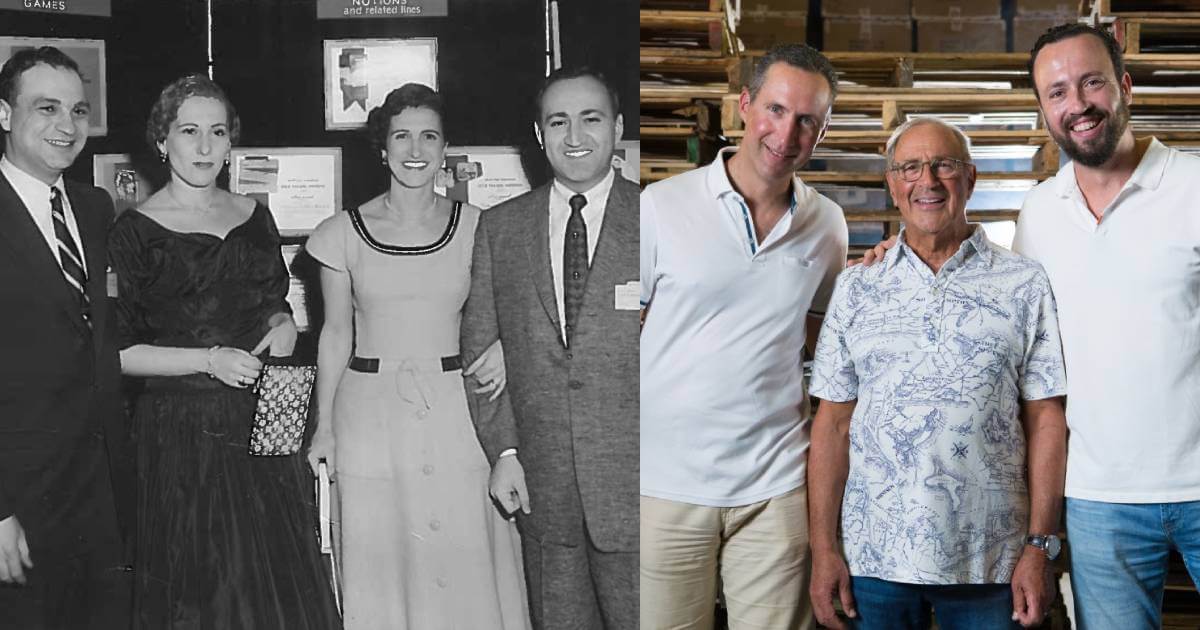 Handcraft Celebrates Milestone Anniversaries, Talks Retention
Employers around the world are struggling with employee retention as millions have left their jobs in the past two years in what many are calling The Great Resignation. In fact, recent data from the U.S. Department of Labor shows that 2022 resignation rates continue to be 23% above pre-pandemic levels.
This massive upheaval in the employment climate is the result of several factors, including lockdowns during the pandemic, the subsequent return to in-office work, an increased focus on work-life balance, and inflation. A recent survey from management consulting firm Gartner found 65% of employees are thinking about the amount of time their job should take up in their lives, while data from job search site Joblist shows 73% of currently employed workers are actively thinking about quitting their jobs.
Marshall Mizrahi, VP of Handcraft Manufacturing Corp., however, is celebrating several employees marking major milestone anniversaries. Handcraft team members are about to commemorate (or have recently celebrated) 30-year, 45-year, and 50-year anniversaries with the company. And Handcraft itself recently celebrated its 75th anniversary in February 2021.
This long-term employee retention is possible because the company hires based on personality, Mizrahi said.
"A resume is just words on paper. How many people do you think have underwear design on their resume? Zero! If you're a caring, kind person and you get along well with others, I'm sure I can teach you the job we're doing," he said. "So, as long as you know someone is smart and they have those basic skills, I'm looking for personalities. Ultimately, I hire people for the job I'm paying them to do, and their second job is to make Handcraft a nice place to work."
Founded in 1946, Handcraft initially manufactured handkerchiefs. The company has since evolved to specialize in children's underwear and socks, with a wide portfolio of baby, toddler, kids, ladies and men's apparel, and accessories. Those evolutions were the key to Handcraft's long-term success, according to Mizrahi.
"We changed at least three times in the last 75 years. We had to pivot before that was the Covid buzz word; we were pivoting back in the '70s and '80s. We found licensing in 1992 and that's when we caught our stride, but we focus on how to become better each year. There's always a focus on what we're doing next," Mizrahi said. "And we've been able to pivot because of the people here. Many of our people have lived through two or maybe three transitions. The employee who just celebrated 50 years, she's seen this company through every evolution."
Taking advantage of employees' experience within the company, knowledge of its history, and deep understanding of its processes contributed to smart decision-making during those transitional periods, Mizrahi said.
Today, Handcraft's licensing partners include Disney, Marvel, Nickelodeon, Universal, Warner Bros., and Champion. The company recently inked deals with Skechers, for children's underwear in the U.S., and Nine West, for ladies' hosiery in the U.S.
Moving forward, licensing will continue to be the company's focus, according to Mizrahi. "I'm excited to come to work every day, and I'm proud of what we've built," he said. "I'm excited about what we could build."
More information on Handcraft is available at https://handcraft.com/pages/about-us