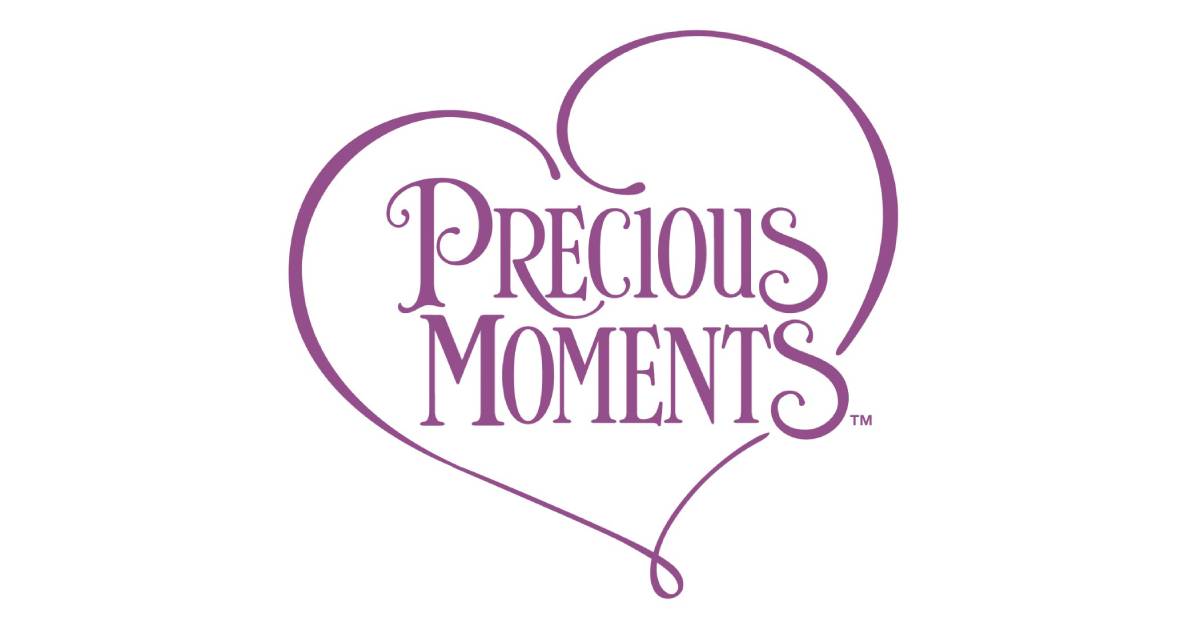 Happy "Renew" Year! Renewals Announced for Six Precious Moments Licensees
NEW YORK (January 31, 2023) – Why should auld acquaintance be forgot when one can happily renew them instead?
As a company which has been dedicated to helping people commemorate life's special moments for almost a half century, Precious Moments, Inc. is pleased to ring in the new year by announcing renewed licensing agreements with six key licensees:
Calendar Holdings continues as licensee for Wall Calendars, Pocket Planners, Mini Calendars, and Jigsaw Puzzles.
Everyday Kids renews as licensee for Crib Bedding, Toddler Bedding, and Nap Mats.
Harland Clarke renews as licensee for Checks and Checkbook Covers.
com continues as licensee for Personalized Ornaments, Gifts, and Novelties.
Rose Textiles (Tendertyme) renews as licensee for Infant Apparel in Canada.
Shine Arts will continue to produce and sell Precious Moments resin seasonal décor including holiday ornaments, resin garden décor, and resin figurines as it builds on its success with retailers such as Hobby Lobby.
"Precious Moments has been fortunate to work with some amazing licensees over the years and we are pleased to be continuing with these companies, each proven and loyal licensing partners," says Precious Moments, Inc. CEO John Plys.
"We are always looking to strategically grow the Precious Moments licensing program with the right manufacturing and retail partners and these licensees have all shown us they understand and appreciate the strengths of the Precious Moments brand and how it helps their products connect with consumers," says Carole Postal, President of Spotlight Licensing and Brand Management.
About Precious Moments
Precious Moments, Inc., headquartered in Carthage, Missouri, is the licensing division of Precious Moments Family of Companies. During its over 40-year history, Precious Moments has grown to become the cherished brand for life's memorable moments. Precious Moments licenses its brand to well-known consumer products companies. Precious Moments items are available worldwide in gift, specialty, mass market, chain drug, department stores, Christian bookstores, and through online retailers. Visit www.PreciousMoments.com for more information.
About Calendar Holdings
Calendar Holdings LLC (also known as Go! Retail Group) is the parent company to several retail brands, including Go! Calendars, Games & Toys, Calendars.com and Attic Salt. The company is the largest operator of pop-up stores in the world, with operations in six countries. Go! Operates in malls, outlet centers, select street side locations, lifestyle centers. Calendars.com, an Internet Retailer Top 500 site, offers a more expansive selection of the calendars featured in Go! retail stores. With more than 10,000 products online, Calendars.com is a destination site serving a growing customer base through stellar customer service and fulfillment.
About Everyday Kids
Everyday Kids is a New Jersey based family-owned children's bedding manufacturer that believes every child deserves the best. As a family-owned business, Everyday Kids is devoted to customer satisfaction and their goal is to make affordable, high quality children's bedding products, so that everyday kids can get the best bedding they deserve. All Everyday Kids products are free of harmful chemicals and made using carefully selected fabrics down to the best fibers. For more information about Everyday Kids, visit www.ForEverydayKids.com
About Harland Clarke
Harland Clarke is a leading provider of customer engagement solutions that help connect businesses and people how, when, and where it matters. The company offers payment tools such as checks and cards; and marketing services such as deposit and loan acquisition programs, digital marketing, performance analytics and promotional products for businesses. It deploys these solutions holistically, across print, phone, and digital channels, ensuring that the customers of its world-class client base enjoy a consistently superior experience. For more information, visit www.harlandclarke.com or follow Harland Clarke on LinkedIn and on Twitter @HarlandClarke
About PersonalizationMall.com®
PersonalizationMall.com is a premier provider of distinctive keepsake items featuring a broad assortment of customizable products and one-of-a-kind designs that allow customers to express themselves in unique ways. The brand's industry-leading personalization capabilities include laser engraving, embroidery, sublimation, UV printing, sandblasting, digital printing, and more. PersonalizationMall.com is part of the 1-800-FLOWERS.COM, Inc. family of brands. Shares in 1-800-FLOWERS.COM, Inc. are traded on the NASDAQ Global Select Market, ticker symbol: FLWS.
About Rose Textiles (Tendertyme)
Established in 1951, Rose Textiles is one of Canada's longest standing wholesalers and distributors of baby and children's clothing and accessories. With distribution facilities in Canada and the United States, Rose Textiles services retailers across North America and overseas.
About Shine Arts (Xiamen)
Shine Arts, based in Xiamen (China), is a manufacturer of resin décor items.
About Spotlight Licensing
Spotlight Licensing and Brand Management, Inc. (spotlightlicensing.com) is a New York City based boutique licensing agency specializing in representation of Entertainment, Art/Design, Digital properties, and Character Brands. In addition to Precious Moments, Spotlight represents All Creatures Great and Small, Bing, BOO The World's Cutest Dog, Downton Abbey, The Last Kingdom, Little House on the Prairie, Samurai Rabbit, and Usagi Yojimbo among other properties.
Press Contact:
Ken Wong
ken@spotlightlicensing.com