Hasbro Buys Entertainment One for $4 Billion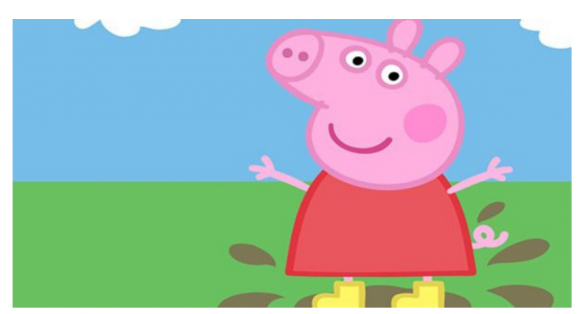 Hasbro has acquired Entertainment One (eOne) for $4 billion, bringing into the toy company's stable Peppa Pig, PJ Masks and other properties in an all-cash deal that carries widespread implications for the licensing industry.
The toy company plans to expand eOne properties both in merchandise and content in a move that will bolster its preschool business. Hasbro expects to achieve $130 million in annual cost savings by moving toy production in-house and increasing the profitability of the merchandising and licensing activities, company executive told analysts in a conference call.
EOne has master toy licensing agreements for Peppa Pig (Jazwares) and PJ Masks (Just Play) both of which Hasbro expects to take over by 2021, CEO Brian Goldner said. Peppa Pig and PJ Masks also have broad licensing programs that extend well beyond toys and into apparel, gifts, Christmas ornaments, drinkware and other homegoods, even fishing gear in the case of Peppa.
EOne also has a global network of licensing agents for its properties. Hasbro will take over global licensing as current agency agreements expire, Goldner said. The licensing agents took a "sizeable piece" of the revenue through fees for representing eOne properties, the bulk of which Hasbro will "recapture" over time, he said.
"Peppa Pig, PJ Masks and other brands in development are highly profitable and merchandisable," Goldner said. "These brands have many of the characteristics and profitability of our franchise brands" such as Nerf, Transformers and others.
Hasbro plans to use the newly acquired studios to both expand eOne and its own content. eOne will develop non-core Hasbro IP that isn't part of a long-term deal the toy company has with Paramount Pictures, which jointly finances projects and distributes content worldwide. EOne's family unit develops and produces the Peppa Pig and PJ Masks series and is launching the new "Ricky Zoom" series in the U.S on Nickelodeon on Sept.9. eOne's family brand portfolio produced $200 million in revenue in the year ended in March, largely from royalties from toy and consumer product licenses and generated about $2.5 billion annual retail sales — 60%  from Peppa and 40% from PJ Masks, Jefferies analyst Stephanie Wissink said.  Hasbro will widen the properties' distribution into more markets and retail channels. While western markets are maturing for Peppa  and PJ Masks, many regions where Hasbro has a dominant presence are untapped, Wissink said.
"We are taking advantage of their property placement with some of greatest broadcasters in the world and combining it with our licensing and retail" skills, Goldner said.
The sale to Hasbro comes three years after eOne rejected an earlier $1.3 billion takeover bid from U.K. TV group ITV. That proposal, similar to Hasbro, aimed to strength ITV's international reach in establishing a major film distribution and production business.