Hasbro Partner Brand Revenue Declines, Outbound Licensing Increases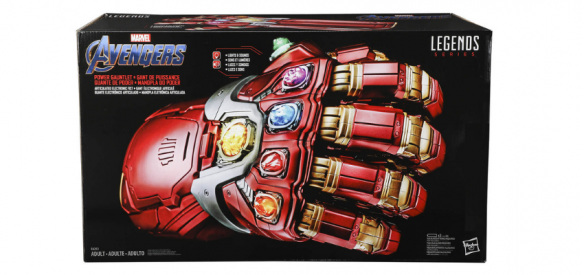 Hasbro partner brand revenue declined 14% to $170 million in Q1 ended March 31, due largely to the timing of new film releases, while revenue from its entertainment, (outbound) licensing and digital business jumped 24% to $92 million, the company said in releasing earnings.
The partner business is expected to increase over the balance of the year as key licensed product-related films with large licensed product potential are released, including Avengers: End Game (April 26); Spider-Man: Far From Home (July 5); Frozen 2 (Nov. 22) and Star Wars: The Rise of Skywalker (Dec. 20), Hasbro CEO Brian Goldner said. The lower sales of partner-related brands reduced Hasbro's Q1 royalty costs to 8.2% ($60.2 million) of total revenue, down from 9.7% ($69.4 million) a year earlier.
The declines in Q1 entertainment-based licensed products were partly offset by strong sales of Beyblade and initial shipments of Ugly Doll merchandise, the company said.
The renamed Entertainment, Licensing and Digital business (formerly Entertainment and Licensing) unit benefitted from $10.4 million in revenue from Wizards of the Coast's Magic: The Gathering Arena digital title.
Hasbro's franchise business posted a 9% revenue gain to $393.6 million on increases in Monopoly, Play-Doh and Transformers. A Fortnite-related Monopoly game "delivered sales growth" during the quarter, while a Game of Thrones version is "off to a good start," Goldner said.  Fortnite-licensed Nerf products had a "very strong start" in Q1 in joining an Overwatch-licensed line, he said.
Hasbro had a $26.7 million profit in Q1, reversing a $112.4 million net loss a year ago that was largely tied to a $61 million bad debt expense tied to Toys R Us' liquidation. Sales increased 2% to $732.5 million as a 1% gain in the U.S. ($357.9 million) offset a 2% decline ($282.6 million) in international business. The Emerging Brands segment posted a 22% revenue gain to $59.4 million due partly the shipments of Power Rangers products, the first since Hasbro acquired the brand from Saban Entertainment last year.
Hasbro expects to turn a profit this year as the loss of Toys R Us in the U.S. is offset by gains in grocery, drug, dollar stores and other distribution channels, executives said. The company's Toys R Us business also has picked up in Asia where the retailer, under new ownership, continues to operate. But its toy business hasn't recovered yet in Australia where Toys R Us also had locations.
Contact:
Hasbro, Deborah Thomas, CFO, 401-431-8697, Deborah.thomas@hasbro.com