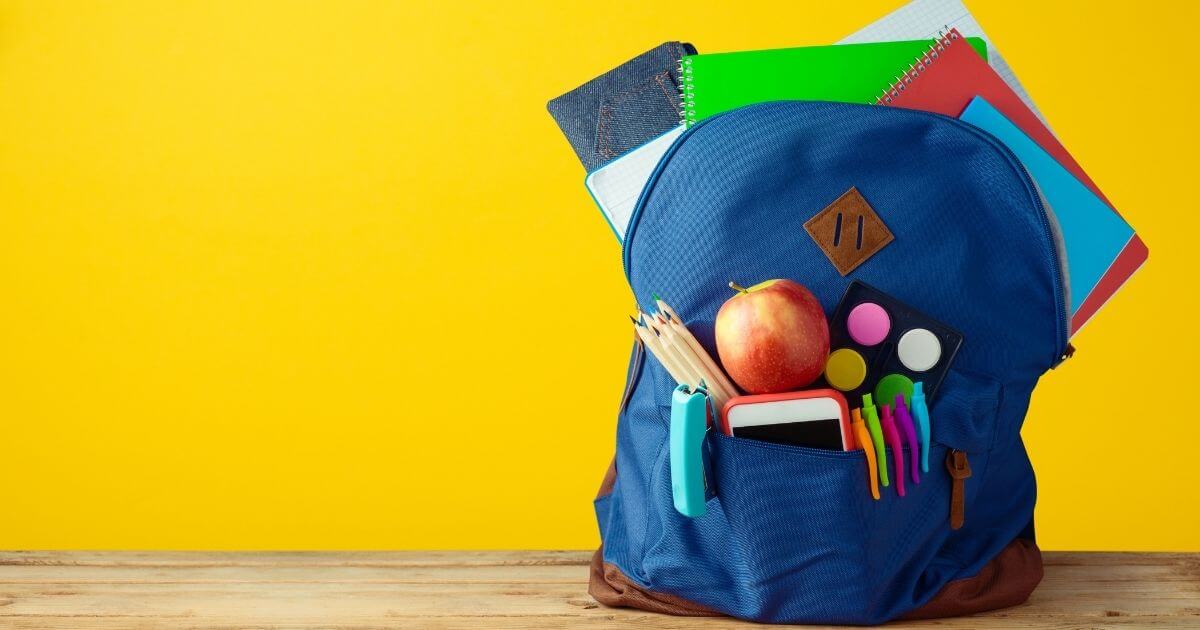 High Expectations for Back-to-School
A return to in-classroom learning has raised expectations for the upcoming back-to-school sales season. After a school year in which many students of all ages were tied to their devices at home, wardrobes need to be refreshed, supplies need to be bought, dorms need to be furnished – a sort of pent-up demand that retailers and suppliers hope will help their businesses rebound robustly.
Retail sales (excluding automobiles and gas)  in the U.S. between July 15 and September 6 are expected to grow 5.5% over the same period a year earlier, according to Mastercard SpendingPulse; that would be a 6.7% increase over the like period in 2019.
Brick-and-Mortar Spring Back, But Ecommerce Solid
Mastercard predicts that consumers shopping habits will revert only somewhat toward pre-pandemic patterns. It expects that department stores will see a 25% bump in sales compared to 2020 (up 10% from 2019). Shoppers who are now free to leave their homes to stock up for back-to-school will do less business online than a year earlier (off 6.6%), but that's still 53.2% higher than during the equivalent period in pre-pandemic 2019.
Apparel Refresh
Sales at apparel specialty stores are expected to spike 78% (that would bring them to a level 11% higher than in 2019). Aside from the normal fashion trends that tend to power back-to-school apparel sales, there's also the fact that overly casual clothes that were fine for learning at the kitchen table might not cut it in the classroom.
Sales at electronics stores are predicted to jump 13% YOY (up 9.6% from two years earlier). That increase is lower than for other store types, since students from kindergarten to college poured money last year into upgrading computers, networks and other home devices to try to enhance their home learning setups.
"I think you are going to see a significant increase [in back-to-school sales] because last year was a disaster because no one went to school nor had any idea what was going on, so consumers did nothing," says Eric Beder, CEO at Small Cap Consumer Research.  The reopening of schools will drive the business, he said.  "When you think about it, last year no one bought anything like backpacks or duffle bags; those are getting raggedy, so [people] will buy a lot more this year."
But those expectations are tempered somewhat by near-term challenges. "There will be continued improvement in the back-to-school business and customers are demonstrating pent-up demand," Vera Bradley CFO John Enwright told analysts last week. "But you have to balance that with negatives that include industry-wide port congestion causing product delivery delays, substantial increases in inbound and outbound freight costs, and a tightening of the labor market."
"You are going to see a July-August ramp up, not just for school supplies, but anything that relates to back-to-college or dorm," says Stephanie Wissink, Managing Director at Jefferies.  "But you still have to apply a tempered approach to whatthat re-opening cadence will look like, and online and omnichannel still have to be an option. But price-wise, it is very likely that a consumer won't know the difference between a pencil pack that was previously $9.99 and now sells for $10.25 or $10.50."
While many of the first back-to-school orders have likely been delivered to retailers – Amazon Prime Day is set from June 21-22 and Target, Walmart and other retailers planning similar sales – the question is how quickly might diminished inventory be refilled?
"It will be a question of how many people have product. Everyone we speak with talks about discontinuities in the supply chain and no one is saying this is going to end in the next month or two," says an executive at an apparel licensee.  "At some point it has to normalize."
"More suppliers are talking about doing air freight, which is more expensive. But for certain small items it makes sense because the products have to be there [on time] because by September back-to-school is done….  It might be better to take a little hit on the sale than having nothing at all or having so little it doesn't make an impact."