How Are You Doing? Reports From The Field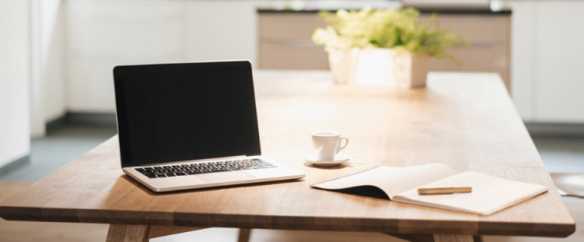 A month ago, there were lots of people who had no idea what WFH meant. Now it's part of the licensing business lexicon.
Like many of you, the headquarters staff members of Licensing International are all working from home, uniting via chat and videoconference, with lots of social media, email, texts and phone calls thrown in. On Tuesday, we had our first virtual staff meeting. The goal: to make sure the association and industry move forward, and to try to assist those who need it. We've been reaching out, whether by group letter or individual communication.
We're not unique in the least. So we want to hear from you. We want to know how companies and people in the business are functioning/coping in the new normal – where you are, what you're actually working on, how you're doing…. Stories of kindnesses and good deeds are welcome, too. Please pass on any perspective, anecdotes, stories, etc.
Please send them to Mark Seavy at mseavy@licensing.org and Marty Brochstein at mbrochstein@licensing.org .
Here's some of what we've been hearing so far….
Judi Alvarez, VP Licensing & Marketing, Town and Country Living
"It's definitely strange times.  We are set up to work from home, and day to day business operations are continuing.  I am still hearing brand and property pitches, still negotiating and finalizing new deals and renewals.
"Current licensors are asking about retailers and order status and sharing stories about the new reality of working remotely.  It's nice spending working hours with my dog and cats, and I sure do not miss the commute, but it is isolating.  The information flow and awareness that takes place with physical proximity to your colleagues is hard to replace with conference calls and emails.
"I have had no discussions about MGs or royalties, but I will not be surprised if I am asked to start these discussions.  Cancelling Market Week was a huge disappointment.  So much hard work of so many people, and the expense…  we were launching our new location at 261 Fifth Avenue, and it will be ready and waiting for when customers begin to travel again.
"I have seen great kindness and sacrifice among individuals in the last few days, and word of retailers who are closing their doors for a period while still paying their employees is very encouraging.  I am hopeful this sense of shared sacrifice extends to vendors and customers up and down the supply chain and that we all give each other some breathing room while we all get through this difficult period."
Large licensing agency
"We're well set-up to cope with a change in working practice. Having teams spread across multiple territories has often meant connecting with colleagues in a non-physical way. For those without equipment at home, the company has allowed us to temporarily remove IT from the office. Of course, now we have a rather mammoth of juggling fully time work, full/part time caring (for other family members) and the stress of having to adjust to a new social environment.
"A few medium sized licensors have reached out to ask how best they can support us, whilst the big licensors are coming up with their own response, which may include preferential payment terms on existing contracts for a temporary period.
"There is a willingness to be proactive in a situation whereas people all we can do is react to the situation as it unfolds. The hardest thing is discussing new deals, where the market has effectively been flipped on its head and all forecasting (based on historic modelling) is near on impossible.
"As you may know, there is a small but dedicated license family, and the bleed of the personal world into professional life as a result of more WFH (working from home) cannot be a bad thing. It makes us more human, helps establish greater rapport & trust between individuals that perhaps was lacking in parts of the industry.
"What started off as a concern about supply has turned into a fear about demand. Yet we are preparing our creative and commercial teams to react to a shift in consumer behaviour. Thankfully we have some great licenses that will benefit from increased use of SVoD (Netflix, Disney+), gaming (Minecraft) and toys (Lego), all which are due see a lift in appeal over the coming months.
"One tip I will share; if you have a meeting planned first thing, check all your participants have been able to get their morning tea/coffee first. For some reason although my kitchen if 10feet from me, I never give myself enough time to pick up a drink. You may find it beneficial to hold the start for two minutes while they grab one. The individual will doubtless thank you, and you may get a more productive meeting!"
Asian Licensing Agency
"For January and February, our incoming revenue was off by about 50%, and we expect the same thing to be the case, or worse, for as long as this thing goes on.
"From a business continuity perspective, we are [communicating] upstream to licensors as to our status, which we will hold 'as is' until June, and downstream to licensees, trying to assist them as much as possible whether it be with stock issues, need to renegotiate contracts (i.e. term and payments), and doing targeted retail marketing support and seeing how much we can help them shift to e-comm and delivery.  We're also looking for new opportunities in the 'new normal' that we can move towards, such as food delivery services and other online products and services that emerge.
"Assuming we make it to June as is, and if things are not looking any better, we may have to start reducing our staff."
Softlines manufacturer
"At this time, every email and text with our licensors, vendors and retailers starts with 'I hope you, your families and team are all safe and healthy,' and ends with 'Please stay safe.'
"Our company is basically working from home will only minimum staff in the office to receive packaging and ensure all we continue to 'keep the lights on.'
"We are video conferencing and some from the team are being super productive as there are no distractions, with others struggling with child care challenges.
"As for acquiring new licenses- we're trying to slow finalizing some agreements as launch plans will now be delayed. But we're also trying to maximize those partnerships we currently have to ensure all are not too dramatically effected heading into Fall 2020." 
Licensee
"I am disappointed that some licensors have been sending out new forecasting and budget requests this week, or asking for info on the financial impact to their business right now while licensees are scrambling to quickly tackle larger issues of working remotely, interruptions in supply chains, retail closures, and most importantly, caring for their staff's wellbeing and everybody else's during a global pandemic."
Marc Mostman, Partner, Striker Entertainment
"Striker is concerned first and foremost about health and safety, and as such, all of our employees have been encouraged to work from home for now.  We have shifted from in person meetings to online, Skype, Zoom, FaceTime, conference calls, etc.  This will be for the foreseeable future until we hear that everyone can go back to work as before.  We recognize that this crisis will impact the performance of the economy, but there are still too many unknowns to make any predictions so at this point we continue to conduct business as usual."
Greg Alprin, EVP, Silver Buffalo
"Licensors are making certain concessions in the approval procedures, where they are accepting photo instead of samples for review for now.
"Most people are working remotely, it seems to be the only way to not further disrupt the business for 3rd & 4th quarter.
"Personally, I am inspired by many of the acts of kindness I have seen by people supporting others.  Simple things, like sharing excess toilet paper and hand sanitizer with elderly neighbors to much larger things from some of our great corporate neighbors providing meals for those in need.  I read yesterday some great quotes by people I admire, the most appropriate being "From great tragedy comes great triumph and in the face of adversity, we are all here for one another."  I am confident that is true, and we will all get through this together.  Just do it from home for now : )
"Flatten the curve.  Believe the hype."