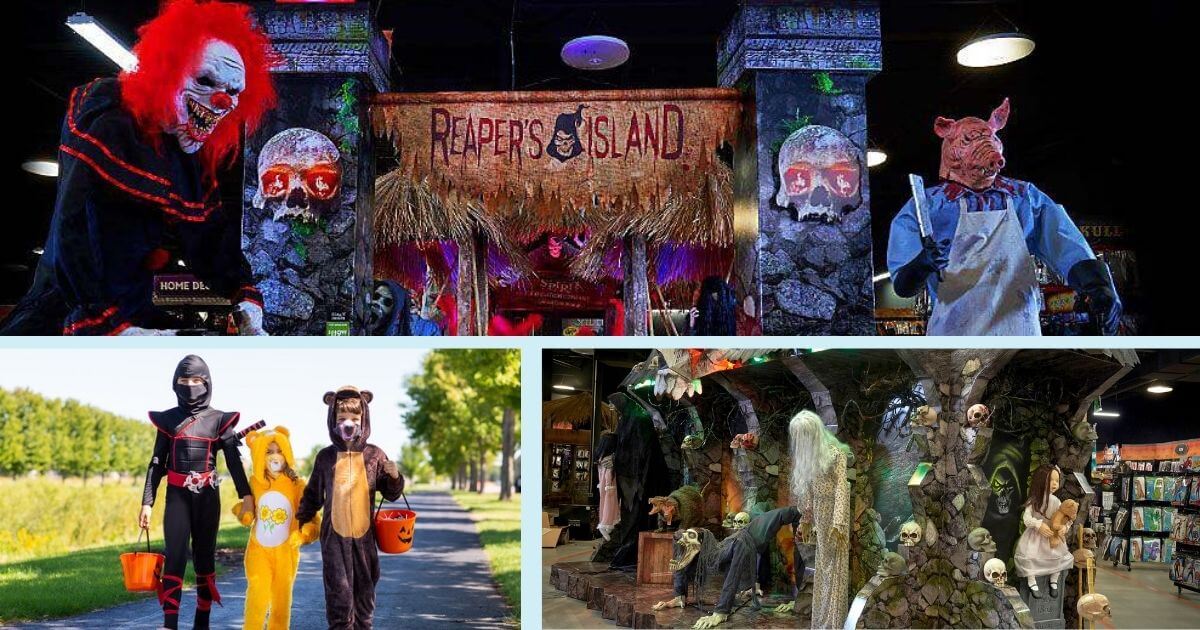 How Big the Halloween Bounceback?
As retailers make their final buying decisions for Halloween, it throws a spotlight on the question of how sales will fare in 2021 after a season like no other, when traditional trick-or-treating was out of the question, and lawn décor aimed at creating a more of a Halloween atmosphere grabbed a higher share of sales than usual.
For the most part, suppliers are optimistic, forecasting anywhere from single-digit to low double-digit percentage sales gains. Halloween sales this year will likely surpass those of 2020 ($8 billion), but fall short of 2019 ($8.7 billion), say industry executives.
'A More Typical Level of Celebration'
With Halloween falling on a Sunday this year and the "assumption that the pandemic will be sufficiently under control by the fall, we anticipate a more typical level of celebration leading to great sales performance," Jakks Pacific CEO Stephen Berman said last week.
Even as it tries to bounce back, the Halloween category has seen a few notable changes.. For example, Jazwares, better known for its collectibles and other toys, made a surprise entrance into the business, landing the Marvel license previously held by Rubies Costume Co. (which still holds the license for the upcoming holiday). Jazwares plans to enter the market in 2022. And Rubies, which NECA acquired last fall, has parted ways with about a third of its licenses in dropping to about 70, says NECA CEO Joel Weinshanker. Among licensors with whom Rubies will go deeper is Warner Bros. Consumer Products, he said.
"We needed to be working with partners that understand the business and who don't care as much about an advance, but do care about the business," says Weinshanker. "We don't need to be everything for every licensor, and are going with those that believe working with retailers and coming out with win-wins is important."
Direct to Consumer
Suppliers say retailers increasingly are relying on thems to carry inventory and ship directly to consumers during the August-October crunch period. Retailers are approaching Halloween cautiously this year, placing smaller orders early in the year and shifting quickly to meet demand for surprise hits.  Rubies will rely heavily on Buyseasons, the online costume retailer it purchased four years ago, to fill consumer orders for Walmart, Amazon and others, says Weinshanker.
By next year, says Weinshanker, about half of U.S. Halloween sales will be filled via ecommerce, up from 40% this year.
"The future of this business may well be manufacturers that bring in deep inventory and fulfill the product for their customers," says Weinshanker. "After Nov. 1, Halloween inventory doesn't have much value for a retailer. "Retailers, especially when you have a one and done" seasonal category are reticent to carry too much product.
The landscape of pop-up specialty retail for the upcoming season is uncertain. Spirit Halloween operated about 1,400 pop-up stores last year, taking advantage of vacant retail space. Party City's Halloween City, which had about 250 pop-up locations at its peak, opened only a handful of temporary stores last year.
As always, there will be a search for the hits, particularly unexpected ones that always pop up. After a year of binge-watching of shows on streaming platforms, it wouldn't be a shocker if one or more sprang from a streaming service. "Streaming properties are becoming more and more relevant due to all of the COVID binge-watching," says Tara Hefter, EVP and GM of the Disguise division of Jakks Pacific. "Retailers are listing costumes for streaming brands much more significantly than they were in the past" and Disguise expects to add some licenses in streaming "very soon."
Ultimately, says Weinshanker, the platform is unimportant. "At the end of day, it is the best content and whatever form that takes is what people are attracted to," he says. And while tentpole films "still have marketing that nothing else has or will have to drive sales, the best storytellers will win. Storytellers certainly do [win] with Halloween, where everyone is telling a story."