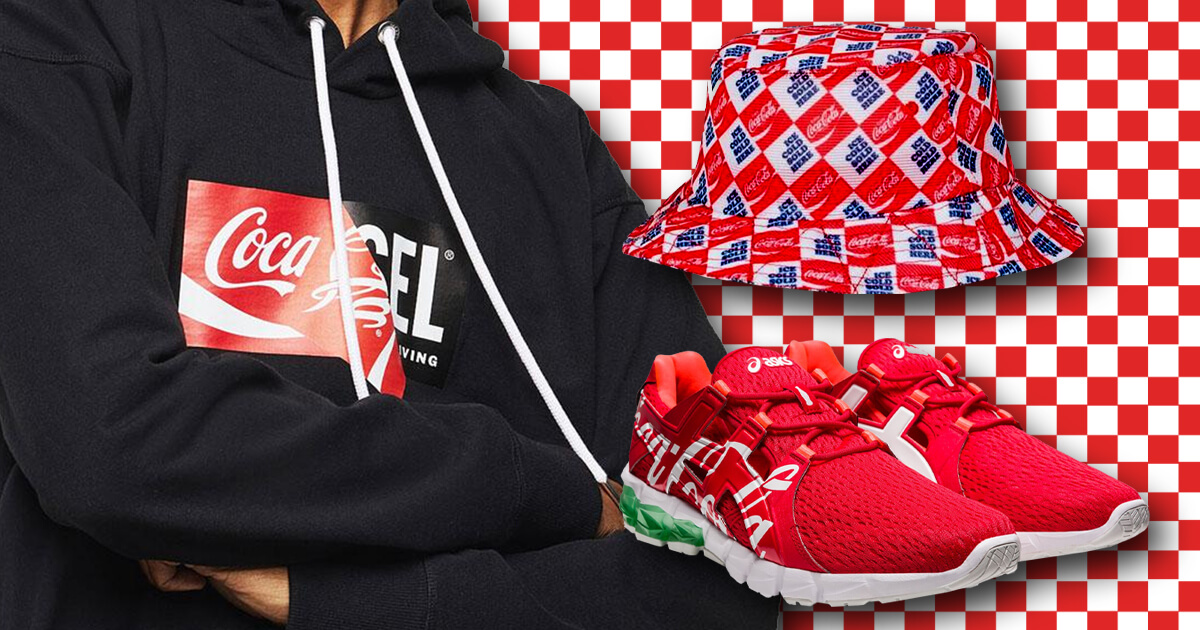 How Coca-Cola Builds Sustainability into Its Licensing Program
Kate Dwyer, Senior Director for Global Licensing at The Coca-Cola Co. outlined the ways in which Coca-Cola has adapted its licensing program to be in synch with the company's larger corporate sustainability goals during last week's Licensing International webinar, "How Coca-Cola Builds Sustainability into Its Licensing Program."
During the past year, consumers have been increasingly willing to pay the 5-10% premium (down from 20-30% a decade ago) that sustainable products typically command, Dwyer said. She cited recent Kantar Media research that found 71% of Millennials (up 13 points from a year earlier) and 68% of GenZers (+11 points) said its important to them when purchasing a product "how environmentally friendly the product is."
"There has been a pivot in the last 6-12 months because consumers not only say they want it [sustainability], but they are actually willing to pay the difference," Dwyer said.
A Core Value
The company has long had a corporate sustainability mandate for its core business. Coke is aiming to make its packaging 100% recyclable by 2025 (up from the current 90%) and use 50% recycled materials in its packaging by 2030. On the licensing side, by 2025 all packaging will be required to have 20% recycled materials; those materials must be tracible through the supply chain, Dwyer said, offering a detailed list of goals established for licensee packaging.
It's not just brand owners, but also major retailers around the world that are applying stricter standards, she pointed out. "As we embarked on this initiative for [licensed] recyclable product guidelines we referenced and benchmarked what retailers and iconic brands are doing and what was important to adopt within our program," Dwyer said. "We needed to showcase [for licensees] that sustainability is going to continue to be important for retailers and if you want to continue to get penetration there you are going to have to aggressive" in meeting sustainability guidelines.
The bulk of Coke's sustainable products are based on the use of recycled materials. Among products she spotlighted were:
VF Corp.'s Kipling branded handbags, totes and crossbody bags and waist and backpacks.
Coca-Cola x ASICS Gel-Quantum 90 ($120) sneaker, launched in April, featuring a recycled polyester mesh upper.
Diesel launched "Diesel x Coca-Cola: The (Re)Collection" in 2019 with a 12-piece capsule collection made from recycled plastic bottles and cotton that also featured Coca-Cola branding. The goal was to raise awareness about recycling . The limited-edition line was initially available only through a hidden shopping page on Diesel.com; to access the secret shop, consumers scanned any recycling logo worldwide.
One of Coke's longest partnerships for products made from recycled materials is a joint venture with Emeco for a chair (launched in 2010) ($345) made from 111 plastic bottles and using a resin developed by chemical giant BASF. The collaboration saved about 15 million bottles from landfills during its first five years.
Among licensed products that have been eliminated as a result of Coke's sustainability guidelines were Styrofoam coolers. And while Coke licensees sold a "huge number" of the coolers, "it was not a sustainable category," Dwyer said.
"For us it didn't make sense to continue if there is a longer-term environmental impact," Dwyer said. "There have been times we have had big partners that we had to walk away from because they didn't meet our goals, ambitions or guidelines around our supplier vetting principles."
(Did you miss the webinar, or want to share it with colleagues? You can access it here.)