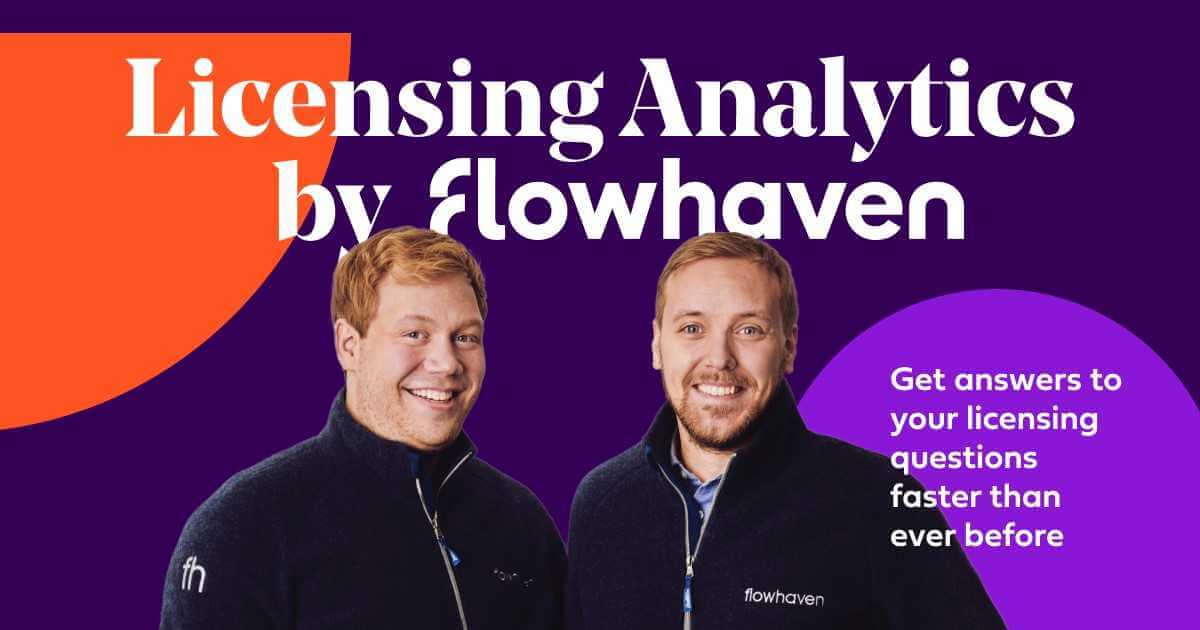 How Licensing Can Help You Hit Your Annual Revenue Target
This branded content was created in partnership with Flowhaven.
Q4, the busiest time in the licensing industry, is right around the corner. Top licensing teams are hitting their numbers and they know their generated revenue to date, end-of-year projection, forecasted overages, and upcoming installments against their minimum guarantees. With year-end financial targets in mind, what is your team's plan to beat your goals?
There is a massive amount of data behind every licensing partnership, from financial agreements per SKU to product collaboration to royalty reporting. Since all of this information typically comes from multiple sources and exists across multiple platforms, it can't quickly be reported and compared to spot trends in order to extrapolate, for example, how a licensing program could perform better in different territories or categories.
Most licensing executives are able to access this information despite system limitations, but the added headcount needed to manually collect and process that data is costly. And, because the process of generating analytics manually is so work-intensive, the data is often outdated by the time the reports are completed.
These issues surrounding the centralizing of data came up at Licensing Expo in May this year. "It became clear to me that the level of visibility needed required more than we have ever seen in the industry. It left me and our team to consider how we could solve this need," said Kalle Torma, Founder & CEO of Flowhaven.
In fact, Gartner reported in 2021 that 72% of data and analytics leaders are spearheading digitalization initiatives internally.
"It's important to remember that in the future, there will be more variations of types of deals and complex deal structures," Torma said. "Programs will become faster and will require products to get to market quicker. Partners will have more brands to choose from whom they want to work. Licensing operations and proof points of success will become a competitive advantage."
Moving forward, there are three key questions you need to ask your team:
Which deals exist in your agreement pipeline that can be signed within the next few months to collect advance payment before the end of the year?
What does the product pipeline look like? Are there pending approvals of products that could still reach the market and generate revenue this year?
Do you have category or territory gaps in your licensing program that could still be filled by negotiating a new deal?
"Everyone wants to know how to exceed their revenue goal, but actionable insights are hard to get. Most licensing teams are overworked, and there's no time to spare to collect and analyze which deals to prioritize before creating or renewing partnerships," Torma said.
This branded content was created in partnership with Flowhaven.