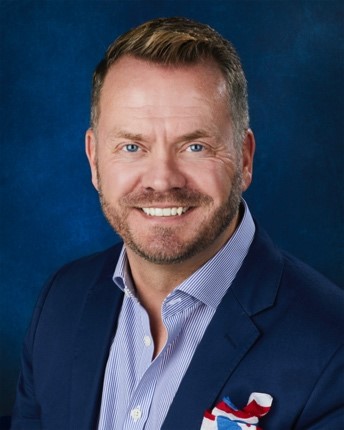 How Not To Build A Global Franchise
By Simon Waters
Founder
World Builder Consultancy
I'm not a fan of the word Franchise, even though it's my passion. It's a word that's confusing at best. We've become so accustomed to batting it around in meetings and industry events that it's become an over-stuffed catch-all for everything. But it's more purposeful and precise than that. It's the biggest organizational competency that IP owners can implement to deliver global growth, higher margin returns and give unbridled joy to consumers.
Having spent the last couple of decades running Consumer Products organizations and scaling global franchises such as Mickey Mouse, Winnie The Pooh, Power Rangers, Transformers and My Little Pony, I'm here to tell you that the success of these brands was not an immediate output of the size of the company and all the resources behind them. It was because of the consistent stories they told.
I'll put it simply; Franchise Management is World Building. It's the creation of something far bigger than the whole, a way for a consumer to immerse themselves in your story no matter who they are, where they are or what they are doing. Whether you have a toy, a book, a character, a Tik-Tok, or the spark of an idea nesting in your mind, if you feel it should be much bigger than it is, World Building is your golden ticket.
In my experience, outlining the foundations of Franchise Management can be made clearer through the lens of other people's missteps. If you're ruthlessly curious, these missteps are the greatest gifts we can give ourselves. I know, because I've seen them all happen.
Ignoring Fragility. The creative process is fragile. It's like very thin glass. You can't pound it with a corporate hammer. The birth of an idea is its most precious time, where the rich air of curiosity, wonder and the fine thread of story are given life. Managing this in a structured way is critical. Be extraordinarily mindful of who is involved at this early stage. Ideas can die because of internal hierarchies or comments from more senior job titles that put the spark clean out. Puff…gone.
Lack of Coordination. Call it synergy, symphony or harmony, but without a consistent framework to determine a) what product & vehicles will carry your message and b) when they'll carry it, your engine may sputter for momentum. Scattered planning with no agreed accountability is a trap baited by the desire for speed and internal egos. The larger the company, the bigger the teeth in the trap. Speed is good, but rushing is not. This is about sustaining organizational pace for the long run. However, organizational will-power is finite and most expectations are set too high, too fast. Teams get frustrated. They give up. I liken my experience as a marathon runner. You set a time goal, then you work-out the pace you need to run each mile to hit that goal without burning out. My trick is to lower that pace for external expectations, but hold myself accountable for royally beating it. Building a Franchise is a marathon. It takes preparation, training and patience.
Ignoring Execution. Thankfully, execution is the savior of both good and bad coordination. The best execution distills into your organization what you want the consumer to experience to be, and expresses it as plain-English action steps for your teams. You don't need to disempower them by serving over-sized plates of strategy spaghetti. Good executors, be they product designers, retail marketers, content creators or sales-teams, all get stuff done because it's easy to convert into execution. Great executors communicate in plain English and hold themselves accountable for delivering with the consumer in mind.
To illustrate the basic point of World Building, I'm currently working with a highly disruptive new studio. They don't have the resources that the big guys do. But they have the spark. They know that beautiful worlds are birthed by art and rewarded by commerce. This is foundational for their approach. It guides everything.
I used to tell my teams that a great Franchise Leader is akin to a Producer; you might not be the one writing the script, directing the movie, building the mold, licensing the t-shirt, doing the Netflix deal, delivering the social media campaign or any of the hundreds of other inter-connected actions it takes.
But if you effectively manage the disciplines of Franchise Management, you can be the architect of the entire World. The biggest crime is when we let our stories die inside us. It's the same for your IP. You have a story you want to share with the world. Let it shine.
Simon Waters, a former senior executive at Hasbro and Disney Consumer Products, recently launched World Builder Consultancy, specializing in helping entertainment companies deliver high-growth, high-return Franchise Plans. He is also the founder & CEO of Suitcase Entertainment, a new digital start-up in music and travel.