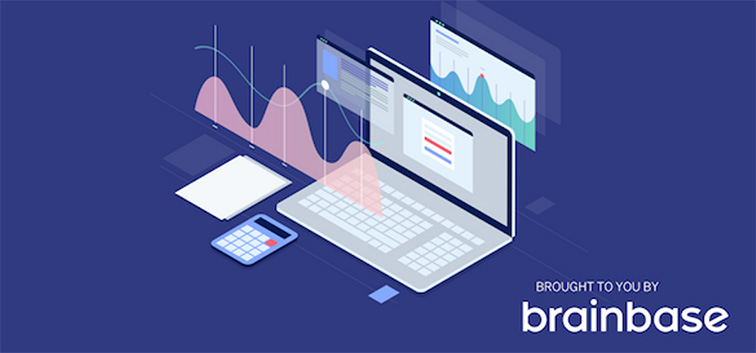 How Smart Companies are Using Data to Get Ahead of the Curve
Organizations as varied as Amazon, the NFL, Hasbro and Glossier are harnessing data insights to optimize their business, with pretty impressive results. We take a look at how they're doing it and potential applications for the licensing sector.

There's no denying it – we officially inhabit the Era of Big Data. Companies now have more access than ever before to the most powerful tool in any business arsenal – information.
Gone are the days when decisions had to be made solely on historical trends, delayed sales figures or (gasp) gut feeling, because executives now have real-time, hyper-detailed intel on virtually all facets of their business.
"Data is the oil, some say the gold, of the 21st Century," Siemens CEO Joe Kaeser said at a tech conference in Stockholm in 2018. "[It's] the raw material that our economies, societies and democracies are increasingly being built on."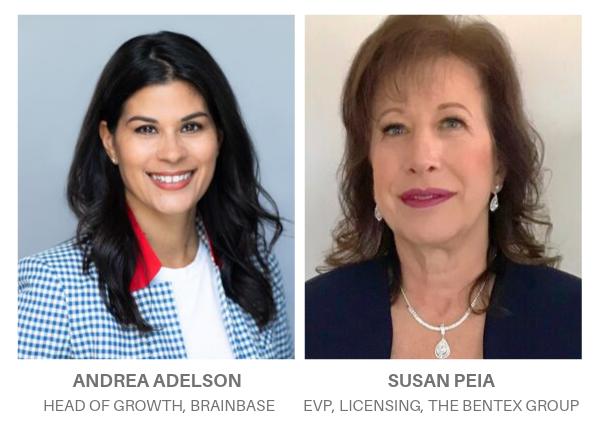 But as with most raw materials, the challenge comes in harnessing the resource – the refinement, if you will. For companies that find a way to successfully collect and process their consumer and business data the rewards are great, and the applications are as varied as the data itself. On the flip side, companies that don't succeed, or don't even try, are at great risk of being left behind.
"The rewards can come in many forms, from creating products that resonate with consumers, to landing on a product and pricing combo that moves a lot of units, or creating workflow efficiencies that contribute to the overall performance of a business," says Andrea Adelson, head of growth at Brainbase, a new tech-based solution to help companies manage their licensing business. Adelson spent more than 15 years in licensing with stints at Fremantle, Fox and Brand Central before leaving to work at a software design firm. Now, in her role at Brainbase she is bringing her experience in the worlds of licensing and tech together. According to her, one of the clearest examples of what data can do when used successfully is the raft of direct-to-consumer brands currently dominating various markets. Think Glossier, Casper, Warby Parker, Away… the list goes on and on.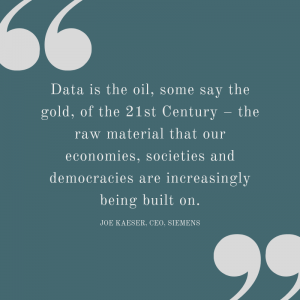 "While the Retail Apocalypse plays out like a Shakespearian tragedy, D2C companies are blossoming into power brands," she says. "Their success lies in end-to-end optimization. In addition to frictionless shopping, quick delivery and easy returns, D2C companies use data and analytics to inform product decisions, establish the right pricing and deliver marketing campaigns that convert to sales. Through continuous cross-functional optimization, these end-to-end brands are dominating categories and forcing brick-and-mortar retailers, e-tailers and traditional brands to rethink their approach."
Take for example, Glossier, which made the transition from beauty blog to cosmetics brand on the back of the insights it gleaned from online interactions with consumers, first in the form of conversations about trends and tastes and now in the form of shopping metrics. The company is currently valued at $1.2 billion, according to CB Insights.
The D2C online environment allows brands to get a comprehensive view of the customer journey from social media interactions and website activity. This data can then be used to inform marketing strategy, product development, pricing, promotions, supply chain optimization and more.
"D2C data is a gold mine for any business, and this is even truer for the CPG industry. If you think about it, there are no other data sources within the four walls of a CPG or FMCG organization that afford the richness and 'always on' feedback loop to demand and supply metrics," said Vidyotham Reddi, global director of advanced analytics and measurement, Mars Inc.
The mechanic works just as well for brands born in the digital space as those that have long depended on traditional retail. Hasbro recently relaunched its D2C platform under the Hasbro Pulse banner, which is framed as a "fan destination" and features content, a crowdsourcing portal called HasLab and a Premium membership that offers free shipping and access to other perks. All of which incentivizes Hasbro fans to make their purchases on Pulse rather than other sellers, and in doing so gives Hasbro vital information on product performance and consumer behavior.
"D2C offerings from Hasbro, Mattel and others are underway but they are still in their infancy. Beyond pre-orders and exclusive offerings, there is a real opportunity for toy companies to harness the data that a direct relationship with consumers provides and use it to optimize performance across their organizations," says Adelson.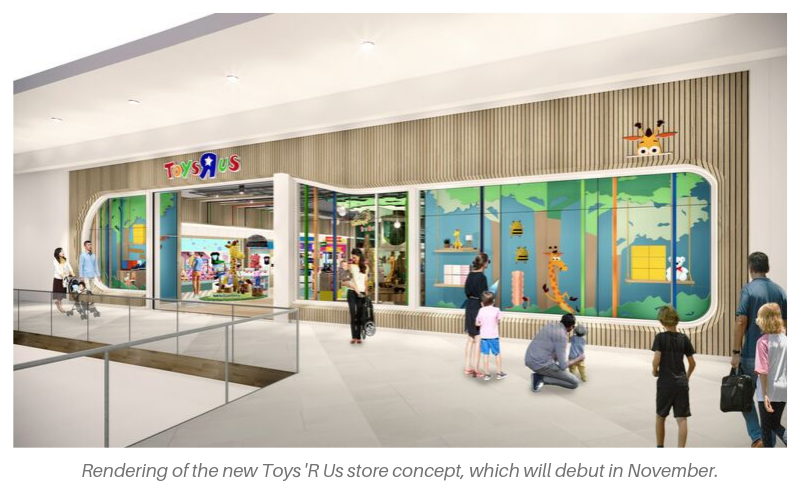 New technologies such as object recognition and motion tracking are giving brick-and-mortar retailers access to similar insights as their D2C counterparts. Perhaps the best example of this is Amazon's cashier-less Go stores, which not only create a streamlined shopping experience for consumers, but also give Amazon a wealth of quantifiable information about shopper and supply chain mechanics.
Meanwhile, Toys 'R Us is planning its comeback this November and new owner Tru Kids Brands is clearly looking to avoid the mistakes of the past. TRU's next life at brick-and-mortar is being developed through a joint venture with "retail-as-a-service" startup b8ta, which is reinventing the meaning of omnichannel.
"The reality is that you can't have a business model that is built around the old model of retail, which required the customer to buy just from you. Today when people go into a store they are really in research and learning mode, and a lot of the purchases are happening online on the brand's website, or Amazon or somewhere else," b8ta CEO Vibhu Norby said in an interview with TechCrunch.
The new b8ta-powered TRU stores, the first of which are tapped for Houston and New Jersey, will be focused on experience and driven by software integrations that track and help manage checkout, inventory, point-of-sale interactions, even staff scheduling.
And this kind of deep data integration isn't limited to retail.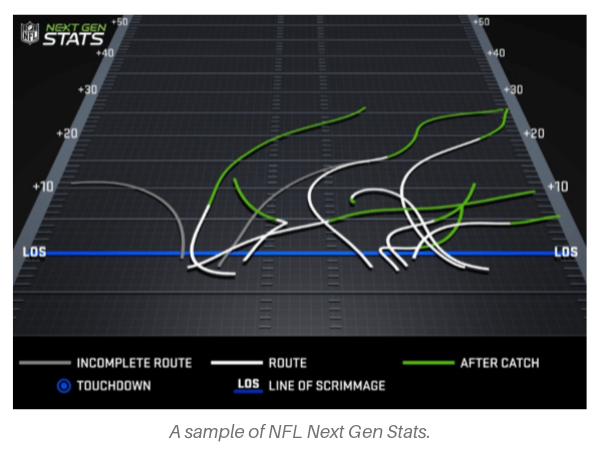 Earlier this year, one of the world's leading eSports groups Team Liquid signed a sponsorship deal with the German software firm SAP that will see the team use SAP's analytics platform to gather "as much information as possible to pinpoint the good and the bad in our matches," Team Liquid founder and CEO Victor Goossens said. The data gathered will be used to develop everything from player training strategies to marketing and merchandise programs.
Meanwhile, the NFL is doing much the same with the help of Zebra Technologies, which has implemented player and ball tracking systems that are being used to inform training regimens, gameplay strategies and even fans' fantasy football selections. This season 2,880 players will be tagged alongside 20,000 footballs.

The examples go on and on; unfortunately there aren't many yet, at least not public ones, in the world of licensing.
According to Susan Peia, licensing industry veteran and EVP Licensing, The Bentex Group, part of the problem is the lack of data from newer content platforms.
"Consumers have so many different platforms where they can be made aware of IP, so the days of talking to buyers about Q-scores is over. That is meaningless now. We need access to the data from viewership on different platforms – YouTube, Instagram, Netflix. Not just what consumers are looking at, but ages, gender, what they like about an IP," she says. "Now with all these different platforms we're not getting that information, we really don't have a handle on what kids' are gravitating to.
"The selling floor is shrinking and traditional retailers are cutting back on what they are purchasing, so in order for us to get on their floor, we have to be able to speak to why the consumer would make that purchase, but without the data we can't give them that information," she adds. "I do believe that the licensing industry is a little bit behind in this regard. What is taking up the focus is the fact that the property and brand owners are scrambling for ways to make their IP relevant in brick-and-mortar. If they were to do more research and grab more data from the many viewer platforms, they would be able to offer retailers and their brick-and-mortar operations more data and information."
One way around this of course, and one that many companies (in particular licensees) are taking advantage of, is launching D2C channels. It's a tactic that Peia has found illuminating in her own business.
"We all know that it's not business as usual, we have to be nimble and change with the times," she says.
——
This sponsored content was commissioned by our partners at Brainbase. All facts and opinions presented within are those of the quoted parties and/or have been verified by Licensing International editors.