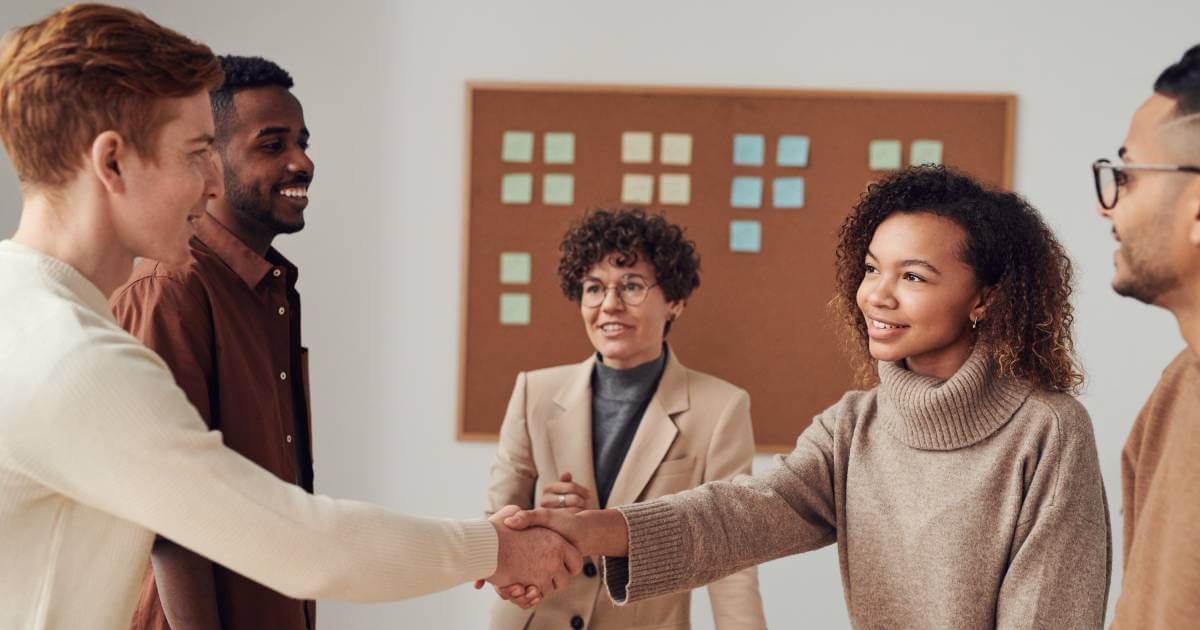 How to Find the Next Big Brand
An Executive Voices Blog By: Shirley Washington
Are you looking for new and exciting brands to license and help boost incremental sales? Why not create and implement a mentorship and accelerator program for Black inventors and Black-owned small businesses, and partner with them to get new brands on store shelves? This is a great way to create a pipeline for new ideas, help your company identify new brands, expand its reach in current markets, and maybe even grow into emerging markets.
It's also a great way to network and collaborate with Black inventors and Black-owned small businesses, helping them grow beyond their wildest dreams. Think about it—there are thousands of Black inventors and Black-owned small businesses that are using their time, knowledge, skills, expertise, and talents to design, research, produce, and test new products in existing and emerging markets. They are also securing patents, trademarks, and copyrights for their inventions.
For most, this work is not being done in massive quantities. The good news, however, is that the quantities are large enough to prove proof of concept and prove their brands fill a void in the marketplace. The bad news is that the Black inventors and Black-owned small businesses hit hardest by Covid are still struggling. Most of them do not have the golden ticket I like to call ORA—Opportunity, Resources, and Access to help them scale.
What exactly do they need? Black inventors and Black-owned small businesses need an Opportunity to get their brands on store shelves in mass retail. They need Resources, including capital to roll out their brands on a massive scale. And they need Access to decision makers who can help them accomplish their goals of learning more about and participating in mass retail.
Most Black inventors and Blacked-owned small businesses may not have the necessary tools to build a big business, but they do have a wealth of knowledge, ideas, brands, and inventions that can bridge a gap in the marketplace. Just imagine what would happen if they had a golden ticket in hand like ORA. They would break through the barriers that prevent them from participating in mass retail. They would have an opportunity to partner with major corporations through licensing agreements. And they would grow their businesses and create employment opportunities in their communities.
There is no question that securing licensing deals with major corporations would be a game changer for Black inventors and Black-owned small businesses. And with these partnerships would come significant potential for consumer support. According to the Pew Research Center, there are about 50 million people who identify as Black in the U.S. alone. That number has grown significantly since the year 2000 and this growth is expected to continue well into the future, thus securing their place near the top of population record charts. In fact, Forbes reports the Black population is the second-largest consumer group in the U.S., offering companies a $300-billion opportunity.
And Black spending is expected to accelerate by leaps and bounds. CNBC reports that Black spending power has reached a whopping $1.6 trillion, and that figure is expected to grow to $1.8 trillion by the year 2024, according to Nielsen. Nielsen also makes it clear that Black consumers possess more power and influence in the retail marketplace than ever before. Nielsen attributes this power to population growth, buying power growth, and significant engagement with social media.
History has shown us the power of Black influence, which has driven brands to phenomenal success in various industries including hair, makeup, and fashion. It also shows us Black consumers' spending habits are often fueled by brands that speak to their culture, brands that align with social causes they support, and brands that are created by members of their community.
Black inventors have come up with phenomenal ideas, created incredible brands, and have invented amazing products that have had a profound impact on the lives of consumers around the globe. In fact, when NASA engineer Lonnie Johnson invented the Super Soaker no one imaged the oversized water gun would become a bestselling toy. Thanks to a licensing deal Johnson secured, his fantastic toy was distributed far and wide and, according to Forbes, the Super Soaker has made more than a billion dollars in retail sales.
I am not suggesting every Black inventor and every Black-owned small business has a brand that will blast through the stratosphere and shatter retail sales records. However, I am suggesting they have brands that are authentic, influential, and address the needs of the community. They have unique voices, perspectives, and experiences. And they have brands that are worth investing time, effort, and funds in to get them on the market in mass retail. Through mentorship, guidance, and partnership, who knows? They just might have the next big brand.
Shirley Washington is President and CEO of Sway-Oh® LLC and inventor of the Skewer Food Server™. You can contact Shirley at shirley.washington@skewerfoodserver.com