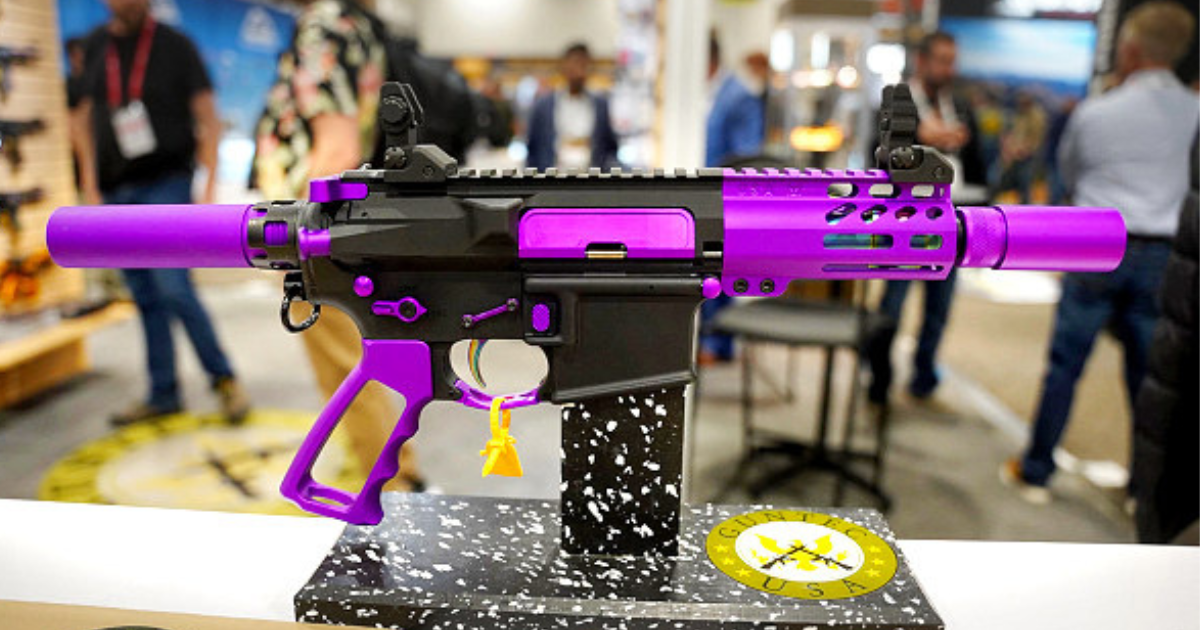 Hunting For Licensed Brands
Attendees at last week's Shooting, Hunting, and Outdoor Trade (SHOT) show in Las Vegas had their sights set on the latest brand trends as much as they were tracking advances in firearms.
Realtree highlighted its Max-7 camouflage design at the show, featuring a mix of cattails, reeds, and brush for waterfowl hunters, and Mossy Oak countered with its Break-Up Country design of leaves, large limbs, and bark. Then latter was applied to not only hunting apparel and rifles, but also Kohler-brand generators and eight-gallon trash cans.
"If you buy a jacket with Mossy Oak or Realtree designs, you are not going to mix patterns [with hats and pants]. And some companies and retailers have different preferences," said Gregory Walter, VP of Sales and Marketing at Brown North America, which licenses Olin Corp.'s Winchester brand for rifles, shotguns, and hunting knives, the latter of which was launched at the show.
Outdoor apparel brands were also in style at the show, and they were positioned as much for running errands in cities and suburban areas as they were for the great outdoors.
For example, Specialist Products Group (SPG) featured licensed Browning apparel (including hoodies, sweatshirts, and coats); Carhartt offered wallets, belts and backpacks, and duffle bags; and Jeep featured dog bandanas, offroad harnesses, leashes, and collars. And the Outdoor Cap Co. fielded more than 30 licenses including those for Wrangler, ammunition supplier Hornady, Remington, and Ducks Unlimited.
"The consumer may view the t-shirt as something that's cool and they love the print design, but they may not own a Browning firearm," said Justin Simpson, National Account Manager at SPG. "People may not be hunters, but they like the message the brand sends. There's a usefulness in that apparel that may be worn outdoors, but there's also a fashion sense in that we update the design on a seasonal basis."
And while brand loyalty is often best displayed in firearms, it expanded to a variety of other categories at last week's SHOT show.
The Uzi brand may be best known for submachine guns, but it was also licensed to Campco for knives and tactical gear (including handcuffs, stun batons, and metal detectors). And Airsoft guns are available in virtually every gun style and brand, with the inner workings of live firearms removed and the steel outer case replaced with a plastic replica.
For example, Cybergun has more than 30 licenses, including those for Colt, Davidson Firearms, and Uzi. Global airsoft sales hit $1.84 billion in 2021 and are forecast to increase 8.4% annually through 2031. And as evidence of its rising profile, Cybergun for the first time had booth space on the main floor of the SHOT show.
The intermingling of firearms brands and airsoft is intentional. Airsoft's prime customers are younger consumers who may eventually buy firearms under the same brand. And firearms owners typically choose the same brand for airsoft, a Cybergun spokesperson said.
"Most people want to buy the airsoft version of the gun they use, or they have an airsoft gun and when they get old enough to buy a real firearm, they get what they used for airsoft," the spokesperson said. "Brands come to us all the time and, the way things look, most firearms companies want to be in the airsoft business."