Italian Soccer Team AS Roma Raising Money to Battle Coronavirus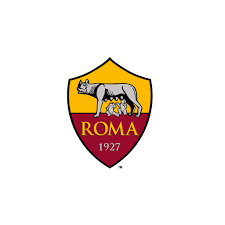 The Italian soccer team AS Roma and its foundation, Roma Cares, want to help raise much-needed funds to help Lazzaro Spallanzani Hospital in Rome deal with the coronavirus crisis.
The National Institute for Infectious Diseases Lazzaro Spallanzani is one of the most important Italian medical research center. The hospital is at the epicenter of the battle in Italy to save the lives of those infected by the coronavirus all over the country.
Among the first cases treated by the hospital were the two Chinese tourists who contracted the virus in their homeland and who are now recovering.
The amount collected will be used to purchase diagnostic and clinical equipment for assisting infected patients, as well as essential supplies to facilitate the work of doctors and nurses who treat the disease.
At present, AS Roma has raised over 450,000 euros but the goal is even more ambitious: reach 500,000 euros.
Any donation, large or small, can help save someone's life and contribute to the cause.
Here is the link to access the platform and make the donation: https://www.gofundme.com/f/1help-as-roma-tackle-covid19