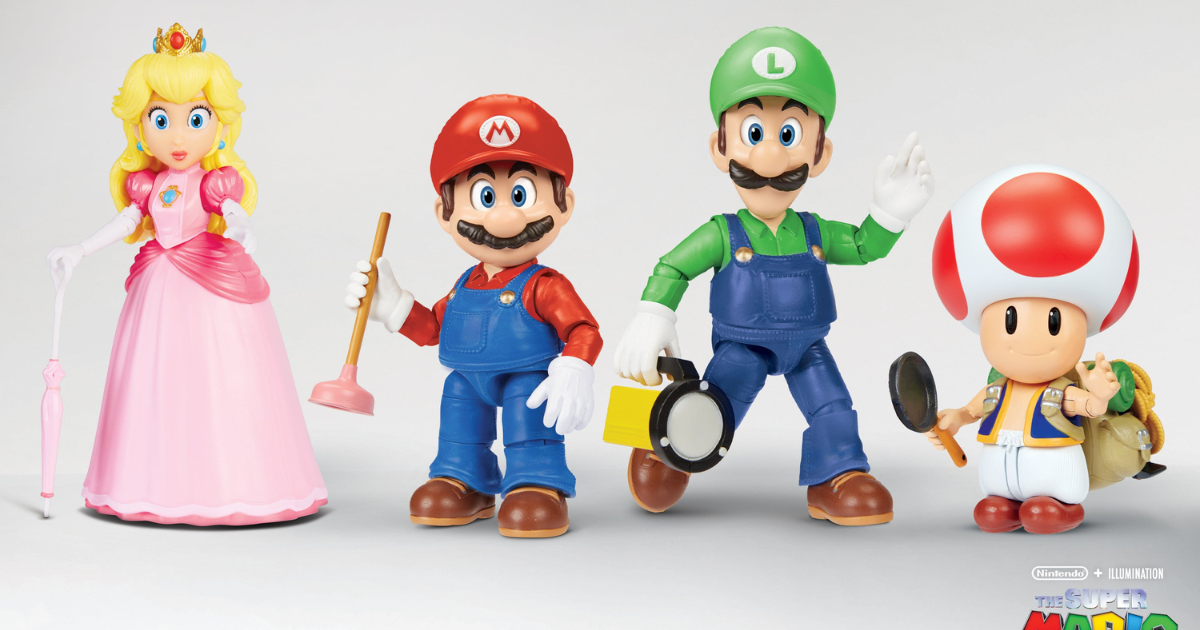 Jakks Pacific Reveals New The Super Mario Bros. Movie Toys with a Super Audience Giveaway
Santa Monica, CA — JAKKS Pacific and Disguise highlighted Super Mario Bros. products at WonderCon.
Get an exclusive sneak peek of JAKKS Pacific's 2023 toy and collectible releases for Nintendo + Illumination's new animated action-comedy, The Super Mario Bros. Movie, including the Rumble R/C Kart Racer at the WonderCon panel. It is a full-function 2.4GHz R/C with a range of 100 feet. The tail pipes light up and rumble just like in the movie and Mario's head and hands move when the vehicle turns!
"Our new line for The Super Mario Bros. Movie is flying off shelves," said Craig Drobis, SVP of Marketing.  "We are proud to take you through all of the great details and features, as well as what's in the works for the fall across our other brands, and make some fun announcements for fans and collectors."
About JAKKS Pacific, Inc.:
JAKKS Pacific, Inc. is a leading designer, manufacturer and marketer of toys and consumer products sold throughout the world, with its headquarters in Santa Monica, California. JAKKS Pacific's popular proprietary brands include: Fly Wheels®, Perfectly Cute®, ReDo® Skateboard Co., AirTitans®, Sky Ball®, JAKKS Wild Games™, Moose Mountain®, Maui®, SportsZone™, Kids Only!™, Xtreme Power Dozer®, Disguise®, WeeeDo®, Ami Amis™ and a wide range of entertainment-inspired products featuring premier licensed properties. Through JAKKS Cares, the company's commitment to philanthropy, JAKKS is helping to make a positive impact on the lives of children. Visit us at www.jakks.com and follow us on Instagram (@jakkstoys), Twitter (@jakkstoys) and Facebook (@jakkstoys).
About Disguise, Inc.:
Since 1987, Disguise has been a global leader in the dress up and roleplay industry creating innovative and trend setting costumes and accessories. Based in San Diego, Disguise produces costumes and accessories under many of the world's leading licensed brands, as well as its own proprietary brands for the world's largest retailers including specialty, party and pop-up stores. Disguise designs and manufactures millions of costumes each year bringing smiles and creating memories for kids and adults alike.  To see Disguise's extensive licensed dress up collection, please visit www.disguise.com and follow us on Instagram (@disguise.costumes), Twitter (@DisguiseInc) and Facebook (Disguise Costumes).