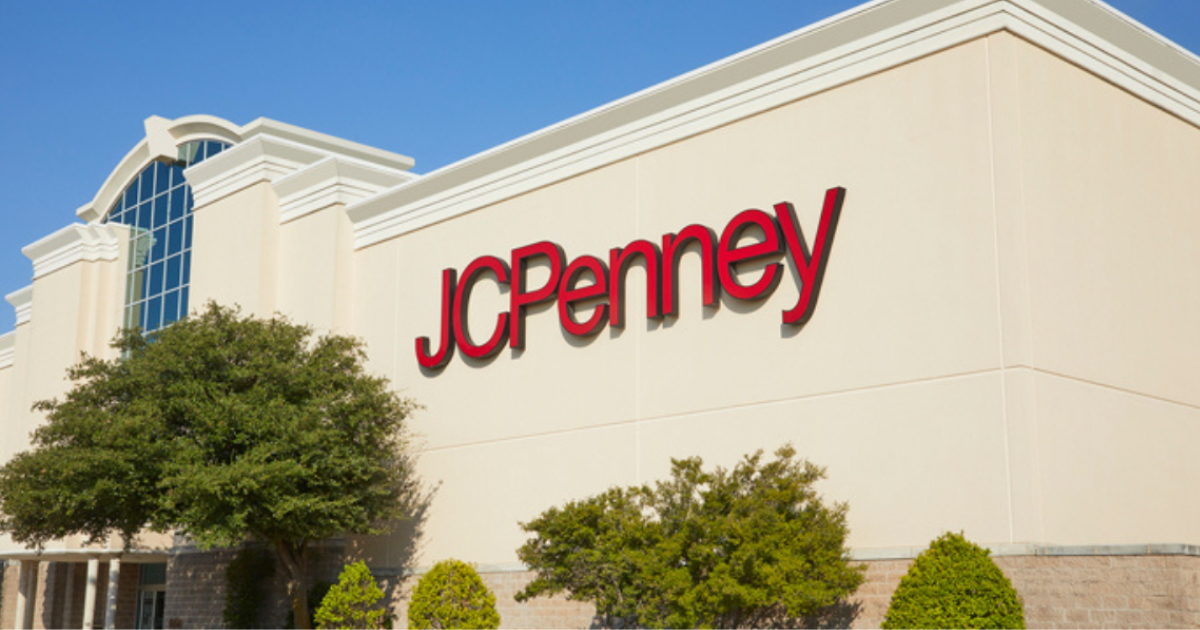 JCPenney Builds Momentum with Multi-Year, Self-Funded $1 Billion Reinvestment Plan and
Plano, TX —
 JCPenney  launched a self-funded reinvestment plan and customer value proposition aimed at fueling long-term growth and increasing customer loyalty and frequency.
JCPenney plans to reinvest more than $1 billion into the business by Fiscal Year 2025 to further improve customer experience and operational efficiencies. This reinvestment builds on significant progress in FY22, including the launch of JCPenney Beauty, exciting product collaborations, completed store refreshes and improved digital shopping.
The company is also introducing a reinvigorated customer strategy, 'Make It Count', to remind customers that JCPenney stands with them, matching their efforts to make every day, dollar and date night count.
Strategic Reinvestment in Growth
JCPenney offers a broad portfolio of fashion, apparel, home, beauty and jewelry from national and private brands and provides personal services including salon, portrait and optical. Building on key transformations already completed across key areas of the business, the planned reinvestments will strengthen the customer experience through:
Enhanced digital capabilities. JCPenney is highlighting the value it offers across product categories through a more seamless shopping experience and increased customer personalization. The company will continue to upgrade its website and mobile app with, among other features, improved search functionality and product details, customer product reviews and more customized product and styling recommendations. These upgrades will enable customers to enjoy a more rewarding shopping experience across channels.
In-store physical and technology upgrades. Every visit to JCPenney should be worth the trip. To make the in-store experience more inviting and productive, the company's more than 650 stores are undergoing varying updates, including enhanced store look and feel, improved technology and associate tools and physical upgrades. Additions like a new point-of-sale system will better integrate with inventory, and upgrades to in-store Wi-Fi networks will provide faster, more reliable connections for customers and associates. More than 100 stores have already been refreshed.
Merchandising and supply chain optimization. JCPenney is upgrading merchandising tools and supply chain operations so customers can shop the right products at the right place and at the right price. New inventory management systems, among other tools, will enable greater accuracy in decision-making and efficiency in execution, allowing JCPenney to cater to customers' unique needs, fulfill orders faster and reduce purchase delivery times. Enhanced tools will also scale JCPenney's ability to provide customized and localized product assortments in tune with local community preferences and trends.
"JCPenney is on strong financial footing and is steadily increasing relevance and frequency with our core customers," said Marc Rosen, chief executive officer of JCPenney. "We are poised for continued growth and know that the surest path to success is by focusing on our customers. That's why we are wholly committed to serving hardworking families across America with the attention, value, quality, choice and experience they deserve. Our customers are passionate, resilient and tireless in their efforts to make every moment count. We're here to help them do that every day."
Repledging to 'Make it Count'
JCPenney is also revealing its reinvigorated customer strategy and brand proposition, 'Make it Count.' Since the company's founding, it has been committed to helping customers make the most of life's moments, both large and small.
The company's brand proposition is anchored in four core aspects of JCPenney's business and commitments to customers. They include:
Making Fashion Truly Accessible. JCPenney curates relevant and inclusive designs for everybody and every body across apparel, beauty, jewelry and home, all at a great value. JCPenney has been at the front lines of private brand development and strategic partnerships that can deliver great quality at a great price. Most recently, JCPenney announced its partnership with celebrity stylist Jason Bolden to reimagine collections for two private labels – J.Ferrar and Worthington – made for every size, shape and body.
Genuinely Rewarding. Every trip, in store or online, should be worth it. JCPenney wants customers to receive both an emotional and a financial benefit with its best-in-class credit card program, compelling loyalty program and exceptional customer service.
Standing with Communities. JCPenney strives to be an active part of all its communities, from physical communities where its more than 650 stores are located, to cultural communities. Localized product assortments and philanthropic efforts are just part of the many ways JCPenney shows up for its communities.
120 Years of Doing for Others What We Want for Ourselves. The company was founded on and still lives by the Golden Rule – to treat others as you'd want to be treated. This commitment to positive change remains at the core of the company's culture.
"We see a common truth for our customers. Too often, we are forced to make compromises between time and money, quality and price, responsibilities and enjoying life's moments. We want to show customers that we are in it with them, just as we have been throughout our history, and investing in helping them make the most of their moments," said Katie Mullen, chief customer officer, JCPenney. 'Make It Count' is our recommitment to them that JCPenney will keep putting in the effort to match theirs."
JCPenney's 'Make it Count' proposition will feature a series of lifestyle vignettes, telling customers' stories of personal, emotional and transformational moments in their daily lives, and reinforcing how JCPenney products are part of these wonderful memories.
The company will honor its legacy by bringing back the brand's classic logo and go to market through digital, prime time, social, in-store and print marketing materials.