Jessie James Decker to Headline Licensing Expo Opening Night Party Co-Hosted by Sony Music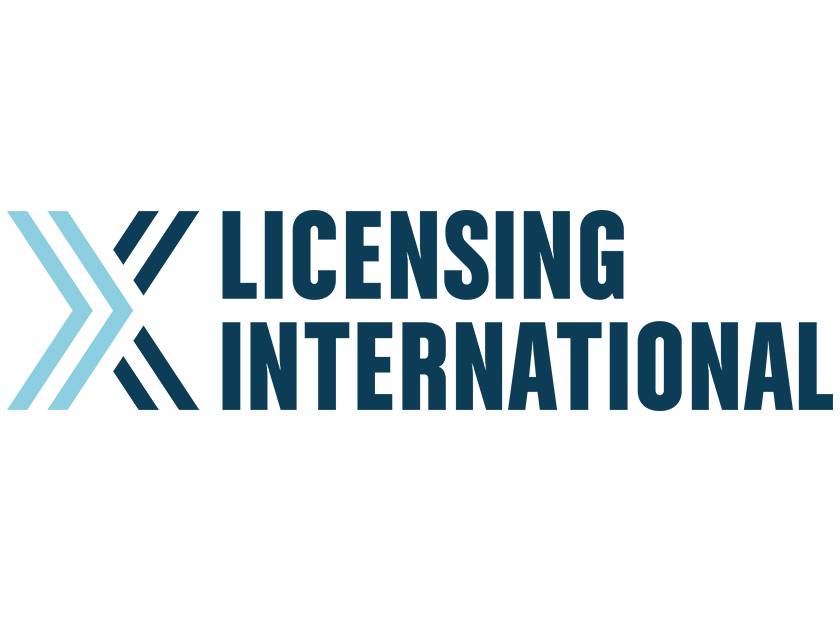 By Sony Music
Santa Monica, Calif. (April 17, 2017) – Licensing Expo, the world's largest and most influential licensing industry event, today announced that Sony Music will co-host its prestigious Opening Night Party and present country music singer and songwriter Jessie James Decker as the special guest performer.
The Opening Night Party at Licensing Expo is the must-attend networking event for the industry. Sponsored by the International Licensing Industry Merchandisers' Association and now co-hosted by Sony Music, this year's festivities will take place on the evening of May 23, 2017, at The Tropicana in Las Vegas, NV.
Jessica Blue, Senior Vice President, Licensing, UBM: "We are excited to have Jessie James Decker as the special guest performer and Sony Music as the co-host of Licensing Expo's Opening Night Party. Licensing and brand collaborations are the natural next step as musicians look to develop key partnerships that connect them with their fans. This is the world's largest licensing party and a must-attend event for the licensing industry."
Sony Music Entertainment (booth #U234 at Licensing Expo) is a global music recording company with a current roster that includes a broad array of both local artists and international superstars. The company boasts a vast catalog that comprises some of the most important recordings in history. It is home to premier record labels representing music from every genre.
Jessica Lewis, SVP Brand Impact, Sony Music: "We are thrilled to co-host the Opening Night Party featuring Epic recording artist Jessie James Decker and to participate at the Licensing Expo. At Sony Music we're committed to developing integrated new-model solutions for our brand partners, harnessing the emotional power of music to transcend the cultural conversation at mass scale. We're looking forward to engaging conversations throughout the week."
Country Music singer and songwriter, Jessie James Decker, began singing at nine years old and was already attracting attention in Music City for her gritty, genuine vocals by the age of fifteen. Jessie made her debut in 2009 with her self-titled album and in 2014, she released her Comin' Home EP, which reached #1 on the iTunes chart and #5 on Billboard's Top Country Albums Chart. Most recently, Jessie's new EP, Gold, went to #1 on the iTunes Country chart, #4 on the iTunes Top Albums chart and #5 on Billboard's Current Country Albums chart.
Past Opening Night Party entertainment has included Winter Dance Party, Fifth Harmony, Flo Rida and Kellie Pickler. Last year's party attracted more than 1,000 of the world's most influential brand owners, retailers and licensees for night-time networking, conversation and entertainment.
Licensing Expo, held on May 23-25, is a trade-only event and only registered attendees to Licensing Expo may purchase tickets for the Opening Night Party. Held in conjunction with the Expo, Licensing Week takes place May 22-25 at the Mandalay Bay Convention Center in Las Vegas, NV. The weeklong program has expanded to include new and returning educational and networking events surrounding Licensing Expo. The new offerings include a full slate of business-building opportunities for attendees and exhibitors that are designed to enable licensing professionals to take full advantage of their time in Las Vegas. In addition to the Opening Night Party, the calendar include industry events, networking opportunities and invitation-only
Entertainment Showcases. Early bird party tickets are available at www.licensingexpo.com/party at the early bird price of $65 and are available at a discount of $50 for LIMA members. Ticket prices will increase as of Friday, May 5th.
Press Contacts:
Jannelle Grigsby, +1 310 857 9020; Rich Trunzo, +1 424 316 7169; media@licensingexpo.com
Press Materials: http://licensingexpo.vporoom.com/
Follow us: @licensingexpo, facebook.com/licensingexpo
About Licensing Expo (www.licensingexpo.com)
Now in its 37th year, Licensing Expo is the world's largest and most influential annual trade show dedicated to licensing and brand extension. The show floor is merchandised into two zones: Characters and Entertainment and Brands, Agents and Design. More than 16,200 retailers, licensees, manufacturers, distributors and licensing agents attend the Expo from more than 67 countries. Licensing Expo is organized by UBM plc. UBM is the largest pure-play B2B Events organizer in the world. Our 3,750+ people, based in more than 20 countries, serve more than 50 different sectors. Our deep knowledge and passion for these sectors allow us to create valuable experiences which enable our customers to succeed. Please visit www.ubm.com for the latest news and information about UBM.
About UBM's Global Licensing Group (www.licensingexpo.com/global)
The Global Licensing Group at UBM is the global licensing industry's leading tradeshow organizer and media partner. Its mission is to provide opportunities around the world to bring brands and products together to explore and cement licensing partnerships. The following events and information products are produced for the licensing industry by the Global Licensing Group: Licensing Expo (May 23-25, 2017), Brand Licensing Europe (October 10-12, 2017), Licensing Expo Japan (April 28-30, 2017), Licensing Expo China (July 18-20, 2017), NYC Summit (March 2-3, 2017), License Global magazine, License Global Daily E-news and License TV.
About UBM
UBM plc is the largest pure-play B2B Events organizer in the world. In an increasingly digital world, the value of connecting on a meaningful, human level has never been more important. At UBM, our deep knowledge and passion for the industry sectors we serve allow us to create valuable experiences where people can succeed. At our events people build relationships, close deals and grow their businesses. Our 3,750+ people, based in more than 20 countries, serve more than 50 different sectors – from fashion to pharmaceutical ingredients. These global networks, skilled, passionate people and market-leading events provide exciting opportunities for business people to achieve their ambitions. For more information, go to www.ubm.com; for UBM corporate news, follow us on Twitter at @UBM