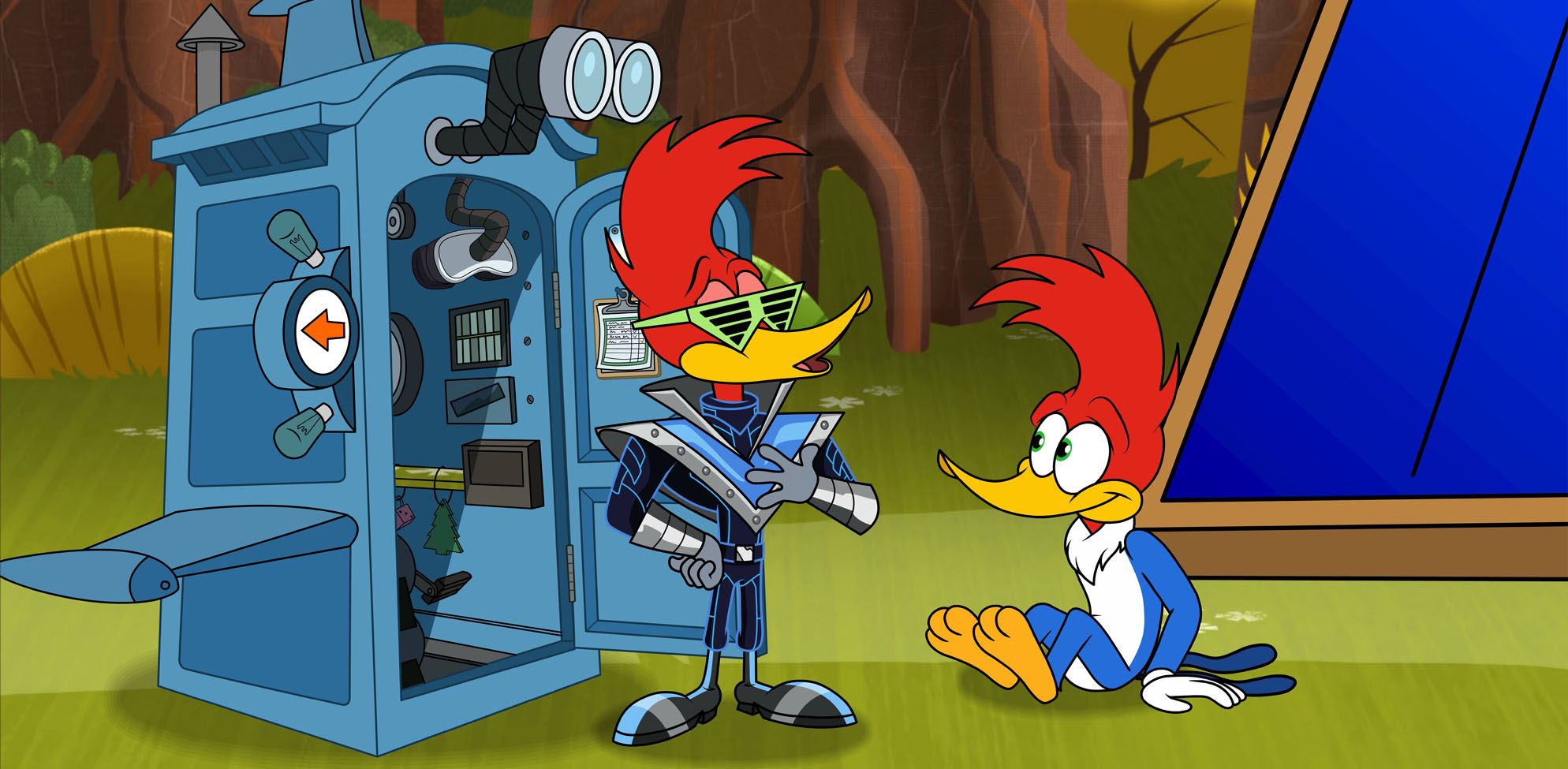 Kabillion Announces Debut of New Woody Woodpecker Animated Shorts
Woodland Hills, CA and Irvine, CA, March 21, 2023 – Kabillion, a top five AVOD network, announces another classic character joining the network on Wednesday, March 22. "Woody Woodpecker," a series of animated shorts produced by Splash Entertainment, commissioned by Universal 1440 Entertainment, a production arm of Universal Filmed Entertainment Group, will be broadcast on both Kabillion's cable and OTT services. The shorts, directed by Mike Milo, feature an array of the top animation voice artists in the business today, including Eric Bauza as "Woody Woodpecker," Tara Strong as "Winnie Woodpecker," Tom Kenny as "Wally Walrus," Nika Futterman as "Knothead," Kevin Michael Richardson as "Buzz," and Dee Bradley Baker as "Chilly Willy."
Splash Entertainment produced three seasons of these short new films, which will be featured on their Kabillion network appearing on cable outlets, including Comcast, Spectrum, and Cox as well as ROKU, Amazon Fire, and Apple.
Kabillion's President Steve Levy commented, "Woody Woodpecker is now 83 years old, but in these new episodes he has not aged a single day! We are proud to feature this classic character on our free ad-supported network."
Kabillion is a top-five network containing safe, age-appropriate, and free on-demand programming featuring branded channels "pre-school," "Girls Rule" (6–11), and "Action" (6–11). The Emmy Award-winning Kabillion runs on-demand on all major U.S. cable networks, including Spectrum and Comcast, as well as digitally on ROKU, Amazon Fire, Apple, and others.