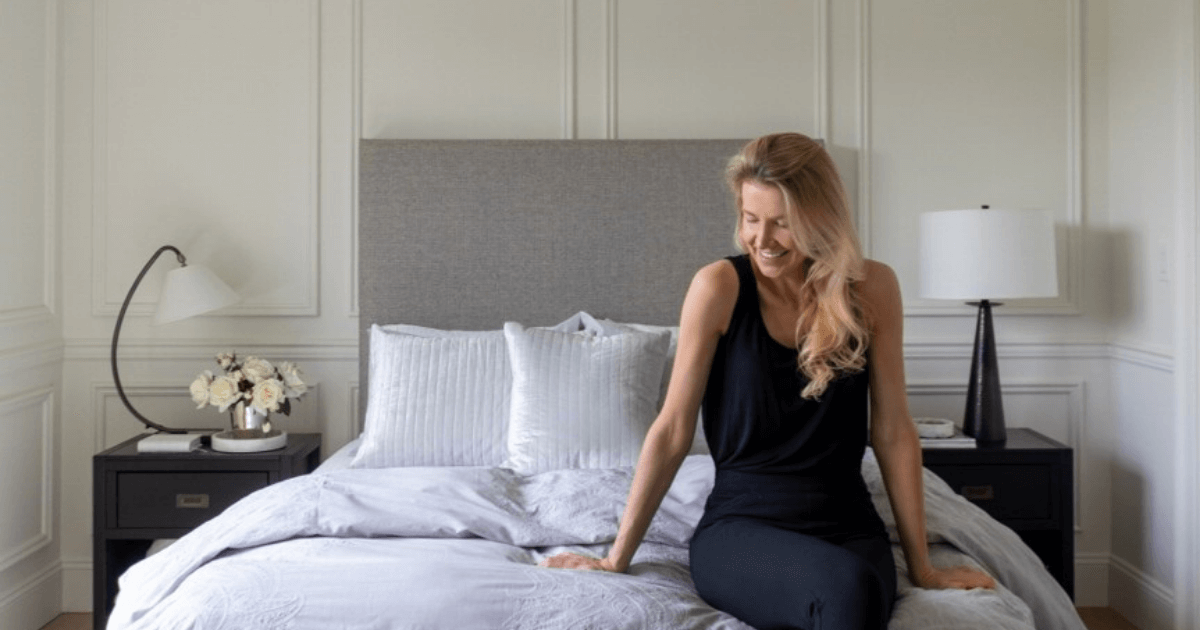 Kate Rumson To Launch Bedding Line with Small World Home
The Kate Rumson Home collection launches exclusively with Amazon on May 14th 
Kate Rumson, the founder and creative director of The Real Houses of Instagram, one of the largest interior design and luxury real estate media brands with a community of more than 2 million people, will launch her first licensed collection in the home space on Saturday, May 14th exclusively with Amazon. 
The Kate Rumson Home collection features three different top of bed designs, with coordinated decorative pillows and throws. The collection is sold exclusively through Amazon and meets the needs of consumers who want classic but elevated bedding options that are high-quality, and interior-designer approved. 
Kate is excited to be working with Amazon on this exclusive collection and says "As you can imagine, developing a new product line over the course of the last three years presented many challenges, but being able to see and feel this collection in real life, after years of development and sampling, makes it all worth it and I couldn't be happier with how it came to life!"
About Kate Rumson
Kate has been involved in design and real estate development for over a decade, and gained global recognition in 2015 when The Real Houses of Instagram became a household name and a go-to resource for anyone thinking of buying, building, or remodeling a home. 
About Small World Home
Small World Home is an importer, manufacturer and distributor of home furnishings. SWH is a whole home resource, purchasing soft and hard home products from Europe and Asia and manufactures decorative pillows in its Toronto facility. SWH has locations in New York and Toronto and sells retailers, wholesalers and manufacturers in North America, Europe, and Australia. 
For Licensing Inquiries:
Lance Paine
Brand Atelier