Kathy Ireland to Deliver Keynote Address at Licensing International Expo 2012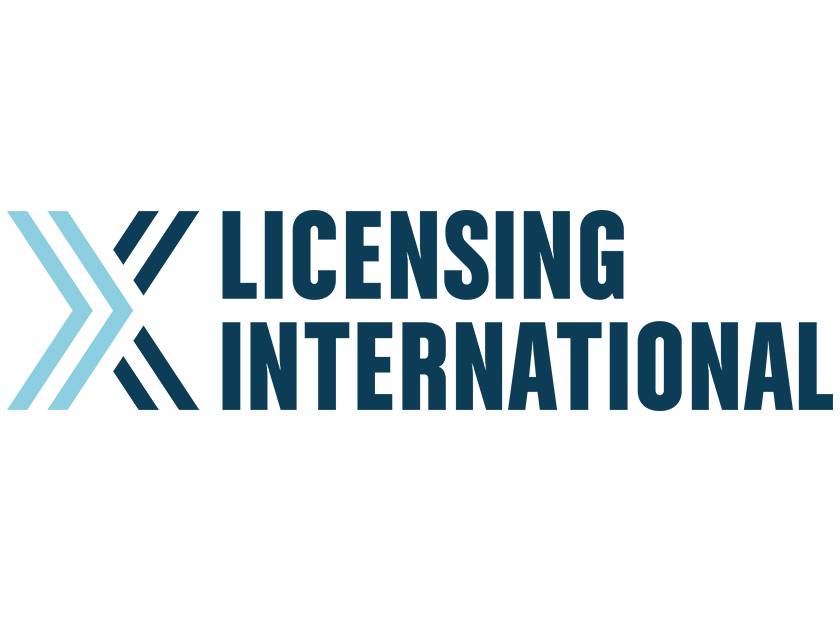 March 5, 2012, NEW YORK – Kathy Ireland, the former super model who transformed herself into a head-turning star of the business world, will give the keynote address at Licensing International Expo 2012.  The keynote session on Tuesday, June 12, at 8:30am, kicks off the annual trade show and conference, the leading licensing industry event, which takes place from June 12-14, 2012 at the Mandalay Bay Convention Center in Las Vegas.  Admission to the keynote address is free to all Expo attendees. Licensing International Expo is produced by Advanstar Communications, and sponsored by the International Licensing Industry Merchandisers' Association (LIMA). 
The subject of a recent Forbes magazine cover story ("Super Model Super Mogul," February 27, 2012), Kathy is CEO and Chief Designer of kathy ireland Worldwide® (kiWW®), a design and marketing firm founded in 1993 with the mission of "finding solutions for families, especially busy moms." Today, kiWW's missions have expanded to include "finding solutions for people in love" as well as "finding solutions for people in business."  The company that Kathy started with socks, an idea and meager financial resources has since grown into a design empire with annual retail sales of more than $2 billion, according to Forbes.  License! Global magazine has placed kiWW at #28 on its list of the Top 125 Global Licensors – the highest ranking for any single lifestyle brand.
In her talk, "Brand Building Through Licensing – My Journey From the Beach to the Boardroom and Beyond," Kathy will discuss the principles on which her company was built, business lessons learned along the way and thoughts on the current state of the licensing business and where it is headed.
"We are thrilled to welcome Kathy to take the stage at this year's Licensing International Expo," said LIMA President Charles Riotto.  "The tremendous success that Kathy and her company have achieved in strategically developing and growing a long-term, worldwide brand through licensing is an inspiration to business people everywhere, and we are honored to have her share some of her valuable expertise and insight with the members of our licensing community at the upcoming show."
"Kathy Ireland is a great example of how licensing can drive a brand's success, so she is an ideal keynote speaker for Licensing International Expo 2012," said Chris DeMoulin, President of Advanstar Licensing Group.  "Brands of all sizes that are looking to increase their reach will be able to take something away from Kathy's address and all of the other opportunities at this year's trade show and conference."   
Ireland's keynote address is the centerpiece of a full slate of engaging and insight-rich sessions, panel discussions and workshops that make up LIMA's Licensing University™, designed to serve players from all areas of the industry.  For more information on the Licensing University program and schedule, visit www.licensingexpo.com.
For more than thirty years, Licensing International Expo has been the world's premier brand and property marketplace, offering exclusive insight into the players and trends that will continue to drive the $182 billion licensing industry for years to come.  At the show, major film and TV studios, popular entertainment properties for children through adults, and celebrated brands from the arts, sports and music worlds converge to showcase, develop and expand their brands.
About kathy ireland Worldwide®
kathy ireland Worldwide® designs and markets over 45,000 skus which are sold in over 50 countries.  kiWW® products offer furniture, including: case goods, leather and upholstery, office (QTA) Quick to Assemble, mattresses, flooring, lighting,  top of bed, fashion, fine jewelry, windows, window coverings, destination weddings and events, real estate and publishing.  kiWW® design collections include: acafe by Chef Andre who recently appeared in the number one position of the New York Times bestseller list for Janet Jackson's book, True You, and Jardin cultivated by Nicholas Walker, whose talents were celebrated this spring in an Architectural Digest tribute to Elizabeth Taylor and her glorious gardens.
kathy ireland Worldwide® brings a special focus to independent business owners.  Ireland's support of her retail partners is a powerful foundation for her company.  Helping leaders in the Home, Fashion, Bridal, and Office industries secure a powerful brand identity in their community is a great concern for Ireland.  She is the recipient of the ADL American Heritage Award, an avid supporter of the Elizabeth Taylor AIDS Foundation, Operation Gratitude, the Alliance for Christian Education, Make-a-Wish Foundation, 911 For Kids, Athletes And Entertainers for Kids, the State of Israel and is one of the Top 10 Women's Health Advocates in America, according to UCLA.
About LIMA
Founded in 1985, the International Licensing Industry Merchandisers' Association (LIMA) is the primary trade organization for the worldwide licensing industry.  LIMA's mission is to bring together all segments of the industry for the advancement of professionalism in licensing through research, national and international seminars, trade events and publications.  With members in 35 countries, offices in New York, London, Munich, Tokyo, Shanghai and Hong Kong, and representatives in New Europe, India, Italy, Spain and Australia, members enjoy access to a wide variety of activities, resources and benefits.  For more information on LIMA sponsored trade shows, educational programming, networking opportunities and more, please visit www.licensing.org.
About Advanstar
Advanstar Communications Inc. (www.advanstar.com) is a leading worldwide media company providing integrated marketing solutions for the Fashion, Life Sciences and Powersports industries.  Advanstar serves business professionals and consumers in these industries with its portfolio of 141 events, 60 publications and directories, 233 electronic products and websites, as well as educational and direct marketing products and services.  Market leading brands and a commitment to delivering innovative, quality products and services enables Advanstar to "Connect Our Customers With Theirs."  Advanstar has approximately 625 employees and currently operates from multiple offices in North America and Europe.
                                                                                #  #  #
For additional information and interviews with executives from Advanstar and LIMA, please contact:       
Grand Communications, Inc. (for LIMA)
Alison Grand                                                                
212-584-1133; Alison@grandcommunications.com
Laura Liebeck
845-440-7974; Laura@grandcommunications.com
Allison+Partners PR (for Advanstar)
Brent Diggins
480-776-6416; licensing@allisonpr.com
kathy ireland Worldwide
Stephen Roseberry                                                                   
(310) 557-2700 ext. 110 Sroseberry@sterlingwinters.com
Danielle Marie Owens
(310) 246-4600 danielle@guttmanpr.com