Kids Business Draws Real Investment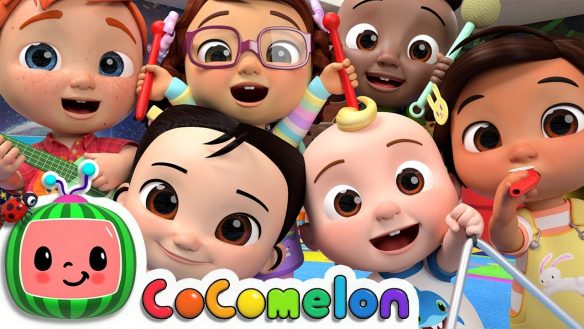 A recent flurry of activity in children's entertainment is being driven by a combination of streaming platforms' voracious appetites for kids' content and the availability of cheap capital to fund acquisitions. In part, deals also are being driven by the licensing and merchandise that can go along with them.
Perfect Storm
"In many ways there is a bit of perfect storm going," says Jon Ollwerther, EVP of Global Brand and Business Development at Genius Brands International, which recently formed Stan Lee Universe and also owns Llama Llama and Rainbow Rangers children's properties. "The leading factor is probably COVID-19 and the associated recession. But also driving the acquisitions is rise of the OTT platforms. Now what we are seeing in most media companies is a shift from the traditional to the digital; that has a knock-on effect up and down the food chain [of children's entertainment companies]. And it heralds a shift in how they think about programming and financing it and what they are going to invest in."
For example, Moonbug Entertainment, formed just two years ago, recently raised $120 million and purchased YouTube channels Blippi and CoComelon. That was on top of its purchase in 2018 YouTube nursery rhyme channel Little Baby Bum, whose brand is now on platforms including Netflix, Amazon Prime and ViacomCBS' Pluto TV streaming service. It also gets deals Blippi has struck with 13-14 licensees including two with Jazwares (toys and also a CoComelon licensee) and Readerlink (books) that have launched product.
Attractive Targets
Indeed YouTube channels have emerged as attractive targets for companies seeking to broaden their children's business. That's because, unlike some streaming services, data on their subscriber numbers, audience size and the potential for global reach is readily available.
"It's all about feeding the beast, and with money being cheap many of these content companies are proving to be very attractive," says a licensing agency executive. "It used to be when we asked content companies what their exit strategy might be, it was going public. But in recent months they have been getting more calls about being acquired and now they view that as an exit strategy."
Deeper Investment
Yet in some recent cases, it's also a way to attract deeper investment to finance production. For example, European children's production company Planeta Jr. last week bought a stake in Zag Entertainment, whose flagship property is "Miraculous". With it Planeta, which has been working with Zag since 2016 on Miraculous and the hybrid animation/live action "Power Players", will partner with the company on licensing and merchandising. It also will co-produce two Miraculous mini-movies for Disney Junior and Disney Plus in 2021-2022.
"Kids entertainment has been a little sleepy, but with children watching more content during the pandemic, companies are increasingly looking for new opportunities," says another licensing agency executive. "With an acquisition or investment in companies involved in these [platforms]services, you can quickly get a global footprint with access to multiple territories."