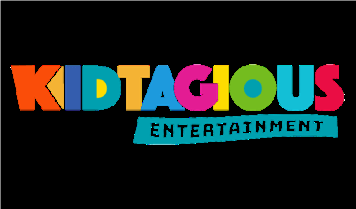 Kidtagious Entertainment Announces a New Partnership with Smart Mask Technology to Launch Viracide™ Masks
NEW YORK, NY (January 29, 2021) – Today, Kidtagious Entertainment announced that the company joined forces with Smart Mask Technology to orchestrate and implement the marketing, sales and distribution of Viracide™ Masks.
Viracide™Masks utilizes a disruptive antiviral coating technology which deactivates Coronavirus (COVID-19) and Influenza in minutes neutralizing 99%+ of all virus and pathogens. All Viracide™ Masks have a 98% nanofiltration inner layer and are both washable and reusable providing the most cost-effective and ecologically sound option available today.
Al Kahn, CEO of Kidtagious Entertainment, will spearhead the introduction of Viracide™ Masks into both the business and consumer marketplaces domestically and globally.
"Al's decades of marketing savvy and panache in building worldwide brands will be instrumental in establishing Viracide™ Masks as the standard of protection against COVID-19", said Mitchell B. Modell, Founder and Partner in Smart Mask Technology.
John Gentile, Founder and President of Smart Mask Technology, added, "Having worked with Al previously in licensing our original IP, we've witnessed his tremendous hands-on skill and vision for building successful global brands. His knowledge will be instrumental in promoting Viracide™ Masks on the world stage."
Kahn founded First Responders Children's Foundation in 2002, a nonprofit that provides scholarships and financial assistance to first responders and their families. The Foundation continues to be instrumental in assisting frontline responders during the COVID-19 pandemic. Kahn's firsthand experience hearing the stories from the frontlines about limited PPE and the need for better protection against the virus sparked his interest in aligning Kidtagious Entertainment with a product that would help save lives.
"Over the past ten months, I have heard narratives of hardship and loss from first responders and citizens who have fallen ill or lost a loved one to COVID-19", said Kahn. "I feel a responsibility to protect human life from this devastating pandemic and future viral attacks that most certainly will be coming. Through partnering with Smart Mask Technology to introduce Viracide™ Masks, I have the profound opportunity to make Viracide™ a household name known for keeping families healthy and protected at home, work, school and play."
Kahn has been responsible for many of the biggest hits in kids licensing, including Cabbage Patch Kids, Pokémon, Teenage Mutant Ninja Turtles and Yu-Gi-Oh! He is responsible for the marketing and licensing programs of iconic brands including Nintendo, Mario Bros, Zelda, Donkey Kong, James Bond, World Wrestling Federation, WCW, Monster Jam Monster Trucks, Xbox, and Polly Pocket.
In 2005 Kahn was inducted into the Murray Altchuler Licensing Hall of Fame for his "continual and outstanding" contributions to the licensing industry for over ten years. That same year, Kahn was inducted into the Kidscreen Hall of Fame. Visit smartmasktechnology.com for more information.
Media Contact:
Alexis Wilcock
awilcock@kidtagious.com
212.706.8281