License Global Announces the 2019 Leading Licensees Spanning all Categories, from Toys to Consumables, Apparel and Beauty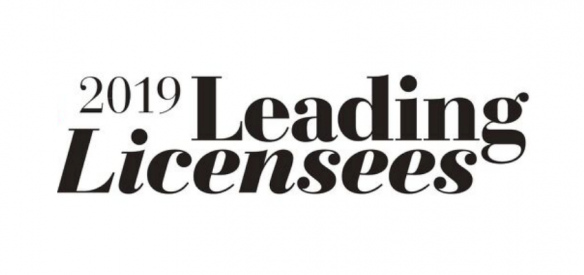 Santa Monica, Calif. (April 11, 2019) – License Global magazine, the licensing industry's thought leader and news source, today released its 2019 report identifying the world's top 150 licensees driving the consumer product business forward. Licensees' role is central to the brand extension process, helping licensors' products find their way to retail. This year, License Global recognizes the 2019 Leading Licensees from companies across all categories including Alex and Ani, Bandai, Crayola, Funko, Hallmark, Hasbro, Jazwares, Mattel, Penguin Random House, PUMA, Sakar, Ty, Vans, as well as additional innovative licensees such as 47 Brand, Epoca, Ground Up International, Taste Beauty and more. To view the complete list of the 2019 Leading Licensees, please visit here.
The retail economy has seen continued growth, with global sales of licensed products and services rising 4.4 percent to $262.9 billion in 2017, according to the LIMA Annual Global Licensing Industry Survey. As consumers become increasingly fragmented and seek new avenues to engage with brands, it is more important than ever that licensees – and the products they produce – reach diverse market channels and audiences.
"Licensees have been the cornerstone of the movement toward experiential retail, expertly identifying new trends that will creatively bring merchandise to life and attract more consumers," said Amanda Cioletti, content director, License Global. "We are thrilled to highlight this year's collection of companies that are pushing the envelope of traditional retail models, creating tailor-made experiences for consumers that are vital to increasing engagement with products."
The annual Leading Licensees report showcases best-in-class manufacturers across all major categories, including arts and crafts, fashion accessories, food and beverage, home textiles, toys and games, among many others. Licensees' strategic third-party support has fueled the emergence of licensing among product categories, with apparel leading the way, accounting for 14.9 percent of total global licensed retail sales, and the infant and pet products being the fastest growing category.
Many of the companies recognized on License Global's Leading Licensees report are also attendees or exhibitors at one or several Global Licensing Group events, which includes Licensing Expo, the world's largest tradeshow dedicated to brand licensing, taking place June 4 – 6 in Las Vegas. For more information and to register for Licensing Expo for free, visit here.
Future Licensing Dates and Events:
–       Licensing Expo: June 4 – 6, 2019
–       Licensing Expo China: July 24 – 26, 2019
–       Licensing Expo Japan: September 3 – 6, 2019
–       Brand Licensing Europe: October 1 – 3, 2019
 
Connect with License Global:
 
–       Daily Newsletter
–       Facebook
–       LinkedIn
–       Twitter