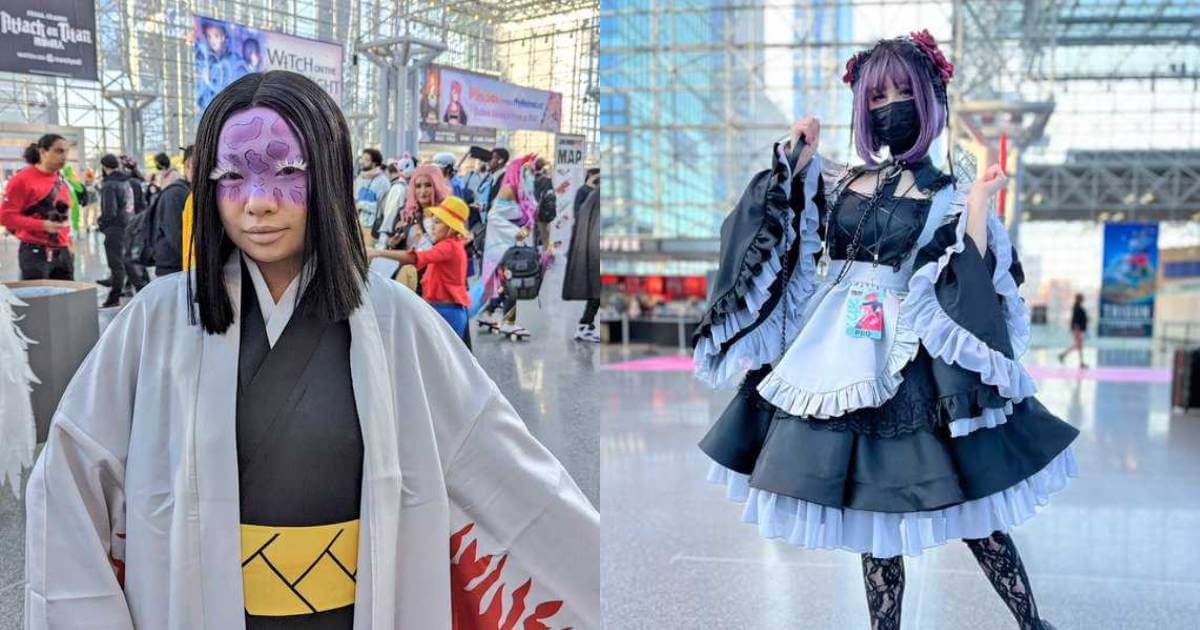 Licensing Draws Up New Plans for Anime
By Mark Seavy
After years of laboring as a niche genre, anime has found a spotlight with a much broader audience.
Part of this growing popularity is the result of retailers carrying wider selection of products across key categories like toys, including McFarland Toys' My Hero Academia collectibles, and apparel, including streetwear brands like Hypland and Valeza. While Hypland focuses on licensed apparel, Valeza has original "inspired by" designs created by founder Brian Valeza Balico.
But signs of the anime takeover stretch far beyond shelves. There have also been symphonies based on anime soundtracks and other forays into location-based entertainment like fan conventions that draw increasingly larger crowds. Anime NYC's three-day run from November 18 to 20 attracted 53,000 attendees, flat with a year ago, but up from 46,000 in 2019.
"There is more competition and anime is becoming less niche and more mainstream with products that appeal to a broader audience," said Hypland founder Jordan Bentley, whose company has apparel collaborations with Viz Media's Naruto and Crunchyroll's Dragon Ball Z. "But you do have separation between retail channels. I could sell the same design everywhere and make a lot of money, but what reason does it give a fan to go to a store when they can buy the same thing online?"
Yet in the race to appeal to a wider audience and take advantage of anime's growing fandom, specialty retailers—many of whom have championed anime for years—fear the market is becoming oversaturated with product.
"That's very concerning and it's not allowing pent-up demand to happen," said Robin Motts, VP and General Merchandise Manager at Hot Topic, which features a dedicated anime section in its stores. "We have to stay focused and not be rash and make sure we don't water it [anime] down and show the fans the same products and designs over and over again."
Crunchyroll, however, sees little risk of oversaturation given that it and other suppliers segment distribution by retail channel to avoid conflict, said Anna Songco Adamian, VP of consumer products at Crunchyroll.
"I feel anime is where superheroes were at the beginning of the Marvel cinematic universe," Adamian said. "I do understand why specialty retailers are concerned and anime is at mass, but we are making a concerted effort to manage the business strategically and not oversaturate the market."
In managing the business, anime suppliers are seeking a broader array of collaborations that can build on the growing number of streaming services providing content. Crunchyroll, which now boasts just short of 10 million subscribers to its service following its merger with Funimation, has been joined by Disney+, Netflix, HiDive and others in offering animes.
Another effort is focused on collaborations with videogames. Recent collaborations include Epic Rights' Fortnite (Naruto and Dragonball Z) and Activision Blizzard Entertainment's Call of Duty: Vanguard and Warzone Pacific (Attack on Titan). Additionally, Hime—the mascot for Crunchyroll's streaming service, was licensed to Limited Run Games for the Game Boy Color 8-bit title Hime's Quest. And manga series Aoashi partnered the Scottish football team Celtic FC for a collaboration that premiered with an illustration depicting a Celtic player alongside Aoashi's main character Ashito.
"We don't see anime as a trend but an art form, and there is something for everyone in the anime world," said Leon Maratchi, senior manager of retail development at Viz Media. "It's about different anime genres and not just one monolithic structure. And that's why you are starting to see expansion."