LICENSING EXPO JAPAN 2017 – Trend-focused Education and New Brands Announced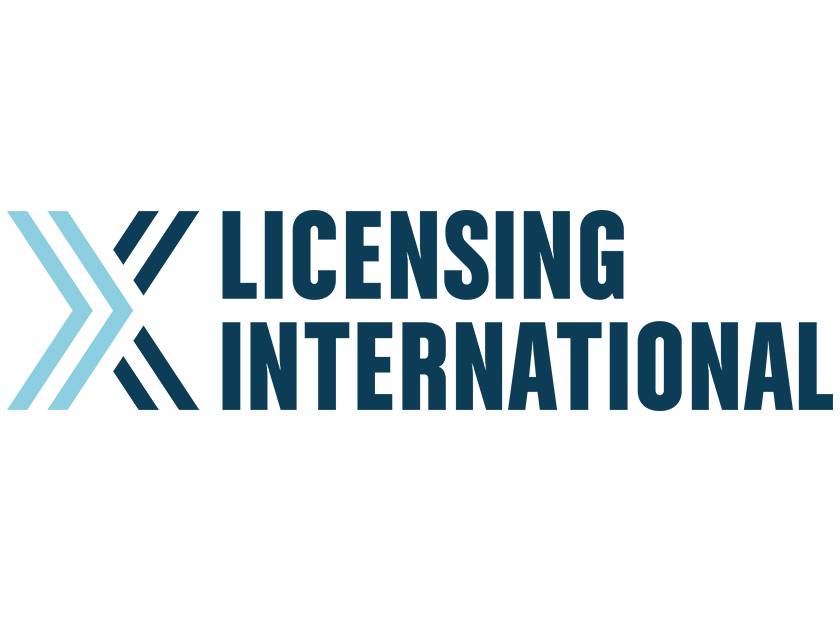 Tokyo (March 29, 2017) – UBM, organizers of Licensing Expo Japan, is pleased to announce an expanded lineup of educational seminars and new exhibitors for 2017. Sponsored by the International Licensing Industry Merchandisers' Association (LIMA), the inaugural Expo takes place on 26-28 April 2017 at Tokyo Big Sight Exhibition Center, Japan.
Adding to the excitement surrounding the inaugural Licensing Expo Japan are a host of new exhibitors that include: Acty Agent, Amuse, Caterpillar, DesignBusan, National Entertainment Collectibles Association (NECA), Ltd. and Rokurin Agent, among others.
Brands such as: Astro Boy, B.Duck, Jean-Michel Basquiat, Capsubeans, Corvette, Dwell Studios, Hoppe-chan, Maisy, Maui and Sons, Panda no Tapu Tapu, Pokopan, Poppy Cat, Cynthia Rowley, Sesame Street, Sumikko Gurashi and The Dark Tower (2017), will also be represented.
LIMA will host a three-day educational conference during Licensing Expo Japan that features a wide range of licensing-focused Keynotes, Business Forums, Seminars and Presentations. Topics range from new trends in the market and the fundamentals of licensing, to negotiating contracts and related laws. Companies speaking include: Kiddy Land, The Licensing Company, Line Corporation and World Global Style Network (WGSN), among others.
Trend-focused retail, character and fashion topics lead the offering of forums and seminars with cutting-edge discussions that include: "Making the Best Use of Characters Based on LINE Stickers: An Introduction to LINE Creators Management Platform for Character Licensing" with panelists from Line Corporation and
Character Databank; "Design Vision & Key Looks for the Spring/Summer 2018 Season + Highlights from Brand Licensing Europe 2016" with participants from WGSN; "The Cutting Edge of Character Retail: An Insider's Guide to Best-Selling Trendy Character Goods at Popular Retail Chains" with representatives from Kiddy Land, Freak's, Patty's Co., Ltd. and Tezuka Productions Co., Ltd. and "Market Trends & Prospects for Brand Licensing" with FSR and Yano Research Institute Ltd. To learn more about Licensing Expo Japan 2017 and view the full educational calendar, please visit: www.licensingexpojapan.com/en
Two Keynotes hosted by Don Anderson, Head of Family & Learning Partnerships, YouTube APAC, and Hong Ying, General Manager, Alifish, will highlight the top-tier educational offering at Licensing Expo Japan. Mr. Anderson will discuss how independent content creators around the world are influencing and driving change for the licensing and merchandising industry and Mr. Ying will share his insights on the latest e-commence market trends in China and tactics related to online licensing challenges in the big data era. To learn more about the 2017 Keynote presenters, please visit: https://www.ubmjapan-group.com/licensingexpo/en/seminar/
The inaugural Licensing Expo Japan will be held alongside IFF MAGIC Japan, which is organized in collaboration with the Senken Shinbun, the most influential daily newspaper in Japan's fashion industry. For more information about IFF MAGIC Japan, please visit: http://www.iff-magic.com/en/
Event Name: Licensing Expo Japan 2017
Dates: 26-28 April, 2017
Venue: Tokyo Big Sight Exhibition Center, Japan
Organizers: UBM Japan Co. Ltd., UBM Americas
Special Sponsor: International Licensing Industry Merchandisers' Association (LIMA)
Website: www.licensingexpojapan.com
Parallel Events: LIMA Licensing Conference, IFF MAGIC Japan
Co-located Events: IFF MAGIC organized by UBM Japan Co, Ltd. and Senken Shimbun
Official Media: License Global Magazine
Press Contact: Jannelle Grigsby, jannelle.grigsby@ubm.com, +1 310 857 9020
About UBM's Global Licensing Group (www.licensingexpo.com/global)
The Global Licensing Group at UBM is the global licensing industry's leading tradeshow organizer and media partner. Its mission is to provide opportunities around the world to bring brands and products together to explore and cement licensing partnerships. The following events and information products are produced for the licensing industry by the Global Licensing Group: Licensing Expo (May 23-25, 2017), Brand Licensing Europe (October 10-12, 2017), Licensing Expo Japan (April 28-30, 2017), Licensing Expo China (July 18-20, 2017), NYC Summit (March 2-3, 2017), License Global magazine, License Global Daily E-news and License TV.
About UBM
UBM plc is the largest pure-play B2B Events organizer in the world. In an increasingly digital world, the value of connecting on a meaningful, human level has never been more important. At UBM, our deep knowledge and passion for the industry sectors we serve allow us to create valuable experiences where people can succeed. At our events people build relationships, close deals and grow their businesses. Our 3,750+ people, based in more than 20 countries, serve more than 50 different sectors – from fashion to pharmaceutical ingredients. These global networks, skilled, passionate people and market-leading events provide exciting opportunities for business people to achieve their ambitions. For more information, go to www.ubm.com; for UBM corporate news, follow us on Twitter at @UBM, UBM Plc LinkedIn