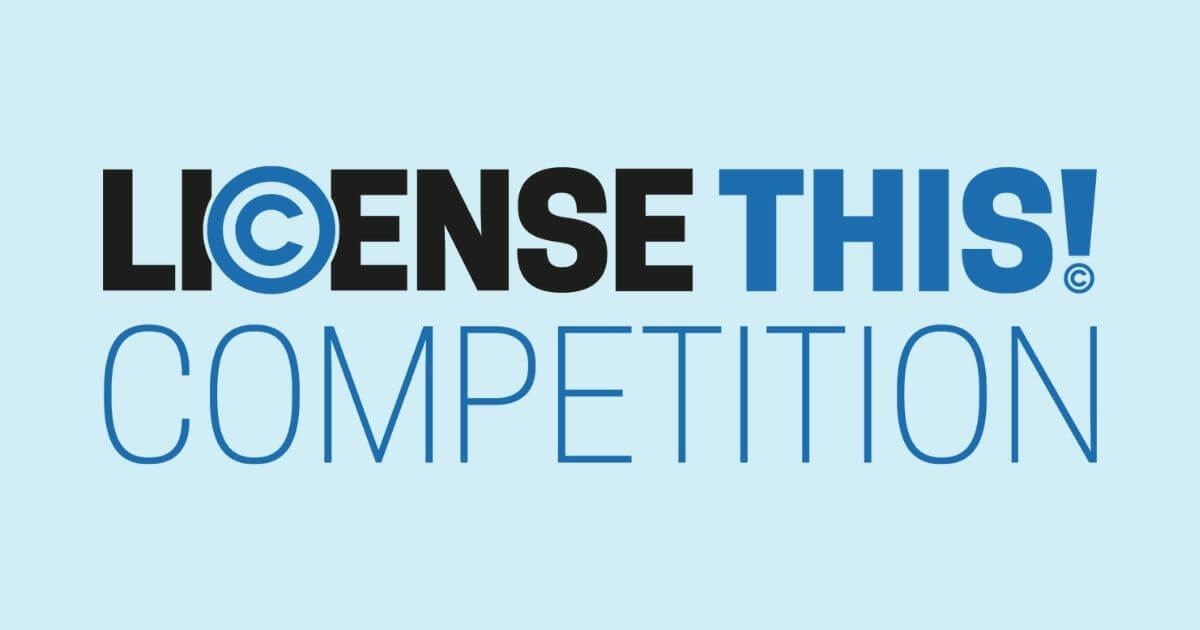 Licensing Expo Virtual Announces Winners of First License This! Competition
Santa Monica, Calif. (August 25, 2021) – Licensing Expo Virtual has announced the lucky winners of the License This! competition 2021.
License This! in partnership with InventHelp and sponsored by WestEnd Software, is a global competition culminating at Licensing Expo Virtual, taking place now (24-26 August). The competition provides select illustrators, designers, animators, and product inventors with the unique opportunity to pitch their concepts in front of a panel of expert judges. The competition finale can be viewed on demand online.
The winners are:
License This! Character & Animation winners:
Emily Blumenthal & Lindsay Kaye Lippman, The Charmsters, a diversity-based animation brand.
License This! Brand & Design winner:
Xavier Smith, Kujifunzakids, children's animation brand.iitribesentertainment.com
License This! Innovations & Product Innovation winner:
Lawrence Canada, The Goodie Jar, a snack food brand. www.thegoodiejar.com
The License This! competition's 2021 judging panel comprised of 18 senior executives from every corner of the industry, including Bioworld Merchandising, Boat Rocker Studio, Crayola, FYE, Hallmark, Licensing International, Lisa Mark Associates, Product Counsel, PowerStation Studios and Redbubble, in addition to partner InventHelp and official sponsor WestEnd Software. 
"We at the Goodie Jar are excited to have been chosen as a License This! winner," said Lawrence Canada, The Goodie Jar. "This is a dream coming to fruition. We look forward to the opportunities and experiences that accompany this accomplishment at Licensing Expo."
Fellow License This! winner Xavier Smith addedL "Winning License This! is an exciting and epic opportunity for The Kujifunza Kids brand and the II Tribes Entertainment family! We look forward to all opportunities from this wonderful experience!"
Finally, Founder Emily Blumenthal, and Creative Director Lindsay Kaye Lippman, of Kanvas Brands, commented: "We are excited to win the Character & Animation category for the License This! Competition. We believe this will bring awareness and opportunities to The Charmsters, a diversity-based animation brand rooted in joy, inclusivity and girl empowerment.  We are grateful to the industry for giving us this platform to introduce our mission and female founded brand and look forward to what happens next."
This year's License This! winners receive one-to-one consultation with members of the judging panel and competition sponsor WestEnd Software, free-of-charge turnkey booth at Licensing Expo 2022, one-year Licensing International membership, one-year Products of Change membership and – exclusively to the winner of the 'Inventions & Product Innovations' category – one-to-one consultation with InventHelp.
"I thoroughly enjoyed being a part of this year's panel," said Steven Ekstract, Managing Director of Global Licensing Advisors and Chair of the License This! Judges. "We are really excited to announce the winners and wish them all the very best of luck."
Brand Licensing Europe's (BLE) popular License This! competition, which has been running for over a decade, is now open for entries and announces a new third award category, the Inventions & Product Innovations category.
Register free now for Licensing Expo Virtual here.
For a full download of the 2021 Licensing Expo Virtual agenda, visit here. All sessions will remain available on-demand for three months after the live event ends.
Follow Licensing Expo Virtual on social: #LicensingExpo
About Licensing Expo
Launched in 1980, Licensing Expo is the world's largest and most influential annual tradeshow dedicated to licensing and brand extension. Every year, more than 5,000 brands and 16,000 retailers, licensees, manufacturers, distributors, and licensing agents attend Licensing Expo from more than 70 countries. Licensing Expo is a part of the Global Licensing Group at Informa Markets, the licensing industry's leading tradeshow organizer and media partner. Its mission is to provide licensing opportunities around the world by bringing brands and products together.
About Licensing International
Licensing International is the leading trade organization for the $290+ billion global brand licensing industry. Licensing International's mission is to foster the growth and expansion of brand licensing around the world, raise the level of professionalism for licensing practitioners, and create greater awareness of the benefits of licensing to the business community at large. Founded in 1985, Licensing International members in over 40 countries enjoy access to an array of benefits, including extensive educational programming and worldwide networking events. Visit www.LicensingInternational.org for more information.
Contacts
US Media Contact
Lauren Lloyd
310-266-4792
LicensingPR@informa.com
UK Media Contact
Charlie Le Rougetel at BIGTOP
+44 (0)7736 330676