Licensing Expo Welcomes the World to Las Vegas and Reinforces Global Business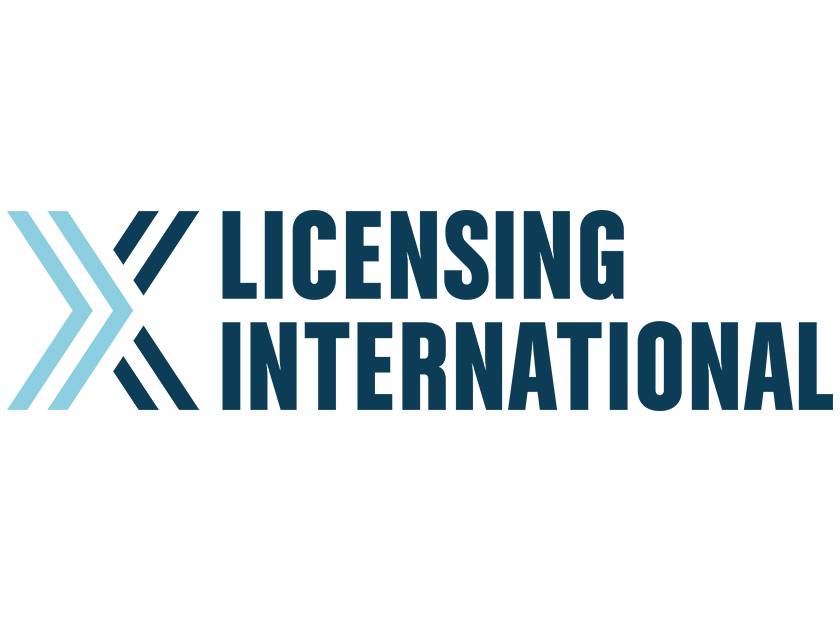 The licensing industry's premier event reports strong growth in international attendees
Santa Monica, Calif. (July 14, 2016) – UBM Americas, organizers of Licensing Expo, the world's largest and most influential licensing industry event, saw its most successful show to date with the June 2016 trade show.
Over the three-day Expo, 16,209 licensing professionals attended the show, which includes a rise in international attendance over 3 consecutive years. The countries with the greatest increase in representation were Argentina (+95%), Colombia (+153%), Italy (+47%), New Zealand (+78%), China (+60%) and India (+34%).
Retail buyers and executives from around the world also attended Licensing Expo in force, with representation from leading companies such as Walgreens, McDonald's, Sainsbury's, Argos, Walmart, Kohl's, Toys "R" Us, Alibaba Group and Coach, among others.
The new Licensing Expo Matchmaking Service helped book 2,569 meetings between brand owners and licensees and retailers at the show, with 37% of attendees and exhibitors participating in the Service. This pioneering online platform connects exhibitors and attendees to arrange meetings in advance of and during the Expo.
Jessica Blue, Senior Vice President, UBM, Licensing: "One of the many reasons brands and licensing professionals come to the Expo is to make quality connections and hold productive, deal-making meetings. We are thrilled to offer this groundbreaking Matchmaking Service to effectively fulfill that need, and to have so many exhibitors and attendees take advantage of the service in its first year."
Hear success stories from the Licensing Expo Matchmaking Service:
Michelle Phillips, Manager – Licensing, Global Icons, LLC: "The Licensing Expo Matchmaking Service helped me to organize meetings with unknown prospects and identify attendees from sought after companies that were attending Expo. I was able to schedule 16 meetings through the Matchmaking Service before and during the show. As a result of these conversations, I plan to sign a few deals with new companies."
John Larson, Director, IMG Worldwide Inc.: "The Licensing Expo Matchmaking Service was a fantastic tool that helped me meet many new contacts. Taking meetings in this format was very valuable and I took about 12 meetings via the service. Many solid leads were generated and many new contacts made. I would absolutely use it again at Licensing Expo 2017."
The show featured 5,000+ brands and 489 exhibiting companies across 240,000 square feet, an increase of 3% from 2015. The Expo hosted 218 new exhibitors (31% increase from 2015) that included: Bandai Namco Entertainment Inc., Capital One Spark Business, DEKEL Brands, Inc., Edge Americas Sports Inc., Equity Management Inc., GoldieBlox, Iconix Brand Group, among many others. This year's Expo concluded on a strong note with over 74% of the 2016 floor space re-booked for 2017, which is testament to the success of the three-day event, which is sponsored by the International Licensing Industry Merchandisers' Association (LIMA).
Additional highlights from Licensing Expo 2016 also included the Opening Keynote, which brought together executives from Hasbro, Jazwares and Mattel, Inc.; the second annual Digital Media Licensing Summit; the Opening Night Party, an after-hours networking event hosting more than 1,4000 licensing professionals; and the Sports Activation Zone presented by the NFL Players Association (NFLPA) that featured challenges with top athletes Kelvin Beachum (Jacksonville Jaguars) and DeAndre Hopkins (Houston Texans). Additional celebrity appearances at the Expo included Shaquille O'Neal and Justin Timberlake, among many others.
UBM Licensing events will continue with Brand Licensing Europe (BLE), which is set to take place October 11-13, 2016, in London, England. BLE is the only trade show dedicated to the European licensing industry, worth $32 billion,* showcasing some of the hottest properties on the continent. This year's BLE will also feature the new Matchmaking Service.
Licensing Expo 2017 will take place May 23-25, 2017, at the Mandalay Bay Convention Center in Las Vegas, NV. For more information about the 2017 Expo including upcoming events and highlights, please visit http://www.licensingexpo.com/
*Figure is courtesy of the 2015 LIMA Annual Global Licensing Survey.
###
Media Contact: Jannelle Grigsby, media@licensingexpo.com +1 310 857 9020
Press Materials: http://www.licensingexpo.com/licensing-expo/content/press-1
Follow us: @licensingexpo, facebook.com/licensingexpo
About Licensing Expo (www.licensingexpo.com)
Now in its 36th year, Licensing Expo is the world's largest and most influential annual trade show dedicated to licensing and brand extension. The show floor is merchandised into three zones: Characters and Entertainment; Art and Design; and Brands and Agents. More than 16,150 retailers, licensees, manufacturers, distributors and licensing agents attend the Expo from more than 90 countries. Licensing Expo is owned and organized by UBM Americas and is sponsored by the International Licensing Industry Merchandisers' Association (LIMA). UBM Americas also owns and operates License! Global magazine and Brand Licensing Europe.
About UBM Americas
UBM Americas, a part of UBM plc, is the largest business-to-business events and trade show organizer in the U.S. Through a range of aligned interactive physical and digital environments, UBM Americas increases business effectiveness for both customers and audiences by cultivating meaningful experiences, knowledge and connections. UBM Americas has offices spanning North and South America, and serves a variety of specialist industries with dedicated events and marketing services covering everything from fashion, tech and life sciences to advanced manufacturing, cruise shipping, specialty chemicals, powersports and automotive, concrete, hospitality, cargo transportation and more. For more information, visit: www.ubmamericas.com.