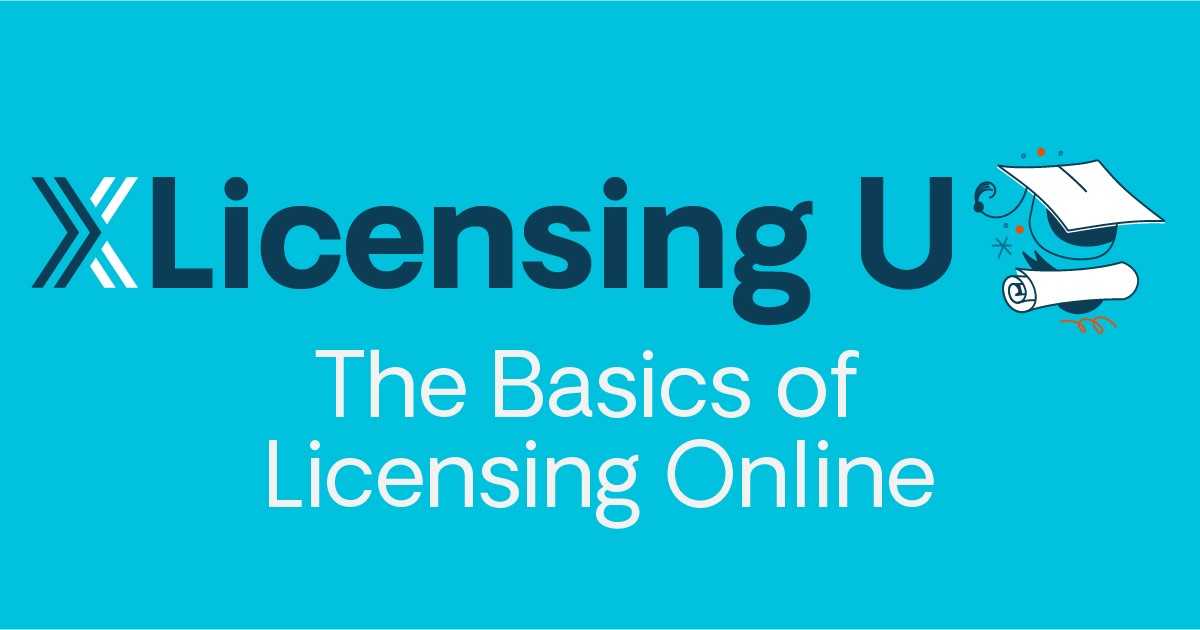 Licensing International and Brand Licensing Europe to pilot reimagined Licensing U programme for newcomers to the licensing industry
Pilot programme available at special introductory rate of £350, with £245 early bird discount available until Friday 2 September
In-person passes limited to 250—book early to avoid disappointment
2 August 2022 — Licensing International and Brand Licensing Europe are launching an all-new re-imagined programme for Licensing U 2022. The programme will feature both pre-show and at-show content to educate anyone new to licensing with everything they need to know about the $300bn licensing industry, and will include a series of online content, an orientation tour of BLE, in-person networking and mentoring.
"This new Licensing U programme will deliver expert-led education and act as a platform for much-needed conversations. For those at the beginning of their licensing journey, we will provide the tools and contacts to support you," said Maura Regan, President of Licensing International.
"And, in the lead-up to BLE, Licensing U will provide industry professionals with all of the information they need as they prepare for the show, as well as create opportunities for them to put those new skills into action through extended networking and mentoring opportunities at the event."
Anna Knight, SVP of Licensing at Informa Markets continues "We've carried out extensive research into the needs of licensing professionals who are new to the industry and/or new to BLE."
"We found a real desire for education in the run up to BLE, as well as access to even more networking opportunities while they are at the event. We've reviewed the Licensing U offering in partnership with Licensing International to accommodate both of these needs and to curate a programme that will help newcomers succeed in licensing and get the most from BLE."

Ahead of BLE
The new Licensing U programme will include six pre-show online sessions (each supported with complementary downloadable materials) to arm attendees with the practical information they need before arriving at BLE, with highlights including:
Licensing 101: The Basics of Licensing
The Legal & Financials of Licensing: What You Need to Know
Style Guides: How to Present Your Brand to the Market & Understand Trends
A Global Market Overview with Licensing International
Top Tips for a Successful Visit to BLE
Delegates will also receive access to Concierge Matchmaking for BLE to help them pre-book meetings with key exhibitors who are relevant to their business objectives.
At BLE

Once at the show, Licensing U participants are invited to join the new Orientation Sessions and Show Tours led by the BLE team from 0930 on Tuesday 20 and Wednesday 21 September, starting in the License Global Theatre. They will also be welcome to take part in exclusive speed networking and mentoring sessions with industry experts and key players in licensing.
The 2022 Licensing U programme includes content worth in excess of £1,000, but passes are being made available at a special introductory rate of £350. And delegates buying before Friday 2nd September can activate the Early Bird discounted rate of £245. Only 250 passes are available for the in-person elements of Licensing U and these passes are available on a first-come first-served basis.
BLE is the leading European event for licensing and brand extension, taking place 20-22 September at ExCeL London and visitors can register for free online.
For media information:
Charlie Le Rougetel at BIGTOP
charlie@bigtop-pr.co.uk
07736 330676
Bonnie Simpson at BIGTOP
bonnie@bigtop-pr.co.uk
About Brand Licensing Europe
Launched in 1998, Brand Licensing Europe is the only pan-European annual event dedicated to licensing and brand extension. The London event features over 2,500 brands and more than 7,500 licensees, manufacturers, retailers, distributors, and licensing agents. Brand Licensing Europe is a part of the Global Licensing Group at Informa Markets, the licensing industry's leading trade show organiser and media partner. Its mission is to provide licensing opportunities around the world by bringing brands and products together.
About Global Licensing Group
The Global Licensing Group at Informa Markets is the licensing industry's leading tradeshow organizer and media partner. Its mission is to provide licensing opportunities around the world by bringing brands and products together. The following events and information products are produced for the licensing industry by the Global Licensing Group at Informa Markets: Licensing Expo, Brand Licensing Europe, Licensing Expo Japan, Licensing Expo Shanghai, The Licensing Leadership Summit, License Global magazine, License Global Daily E-News and The Licensing Mixtape podcast. Global Licensing Group events are sponsored by Licensing International.
About Licensing International
Licensing International is the leading trade organization for the global licensing industry. Licensing International's mission is to foster the growth and expansion of licensing around the world, raise the level of professionalism for licensing practitioners, and create greater awareness of the benefits of licensing to the business community at large. Founded in 1985, Licensing International members in over 40 countries enjoy access to an array of benefits, including extensive educational programming and worldwide networking events. Visit LicensingInternational.org for more information and to utilize licensing's definitive online resource.