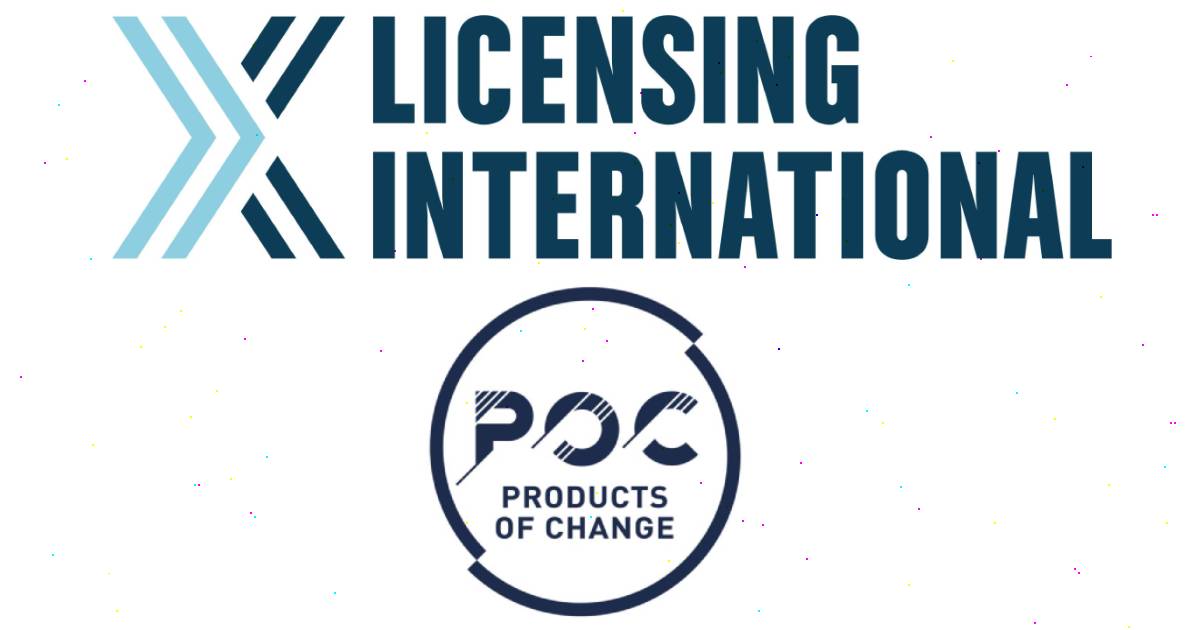 Licensing International and Products of Change Announce Strategic Partnership
[New York, NEW YORK] — Leading trade organization Licensing International and sustainable education platform Products of Change (POC) have announced a strategic partnership that will focus on education, insights, and access.
The partnership will see Products of Change provide resources to Licensing International members, including educational content in the form of webinars and articles, as well as a discount to join the POC platform. Additionally, the POC team will become Licensing International members and gain access to its community of licensors, licensees, manufacturers, retailers, agents, consultants, and service providers across 40 different territories.
"As thought leaders in the global brand licensing business, sustainability is top of mind for us," said Maura Regan, president of Licensing International. "This partnership with Products of Change provides our members with the resources they need to drive innovation in sustainability, raising the level of professionalism for licensing practitioners and expanding Licensing International's ongoing initiatives to help foster the growth of brand licensing around the world."
"I am incredibly proud to be working with Licensing International and so excited to connect with its thousands of member companies around the world," said Helena Mansell-Stopher, founder and CEO of Products of Change. "The licensing industry is at the forefront of so much exciting development and we can't wait to showcase what is currently being achieved in sustainability, as well as what will come next."
This strategic partnership comes after Products of Change and Licensing Expo revealed a jointly-produced sustainability agenda for the upcoming tradeshow, slated for May 24–26 at the Mandalay Bay Convention Center. The agenda includes educational sessions and product showcases designed to bring sustainability to the forefront and raise awareness around issues embedded within the licensing industry.
About Licensing International
Licensing International is the leading trade organization for the $290+ billion global brand licensing industry. Licensing International's mission is to foster the growth and expansion of brand licensing around the world, raise the level of professionalism for licensing practitioners, and create greater awareness of the benefits of licensing to the business community at large. Founded in 1985, Licensing International members in over 40 countries enjoy access to an array of benefits, including extensive educational programming and worldwide networking events. Visit www.LicensingInternational.org for more information.
About Products of Change
Products of Change is an online hub designed to support sustainable education and peer-to-peer learning within the world of consumer goods. POC brings together a community of brand owners, retailers, content creators, innovators, manufacturing partners, and marketing experts who, by learning and connecting through the platform, can drive sustainable change within their respective businesses while maintaining a strong commercial footing. Visit www.ProductsOfChange.com for more information.
Media Contact
Elizabeth Foster
efoster@licensing.org