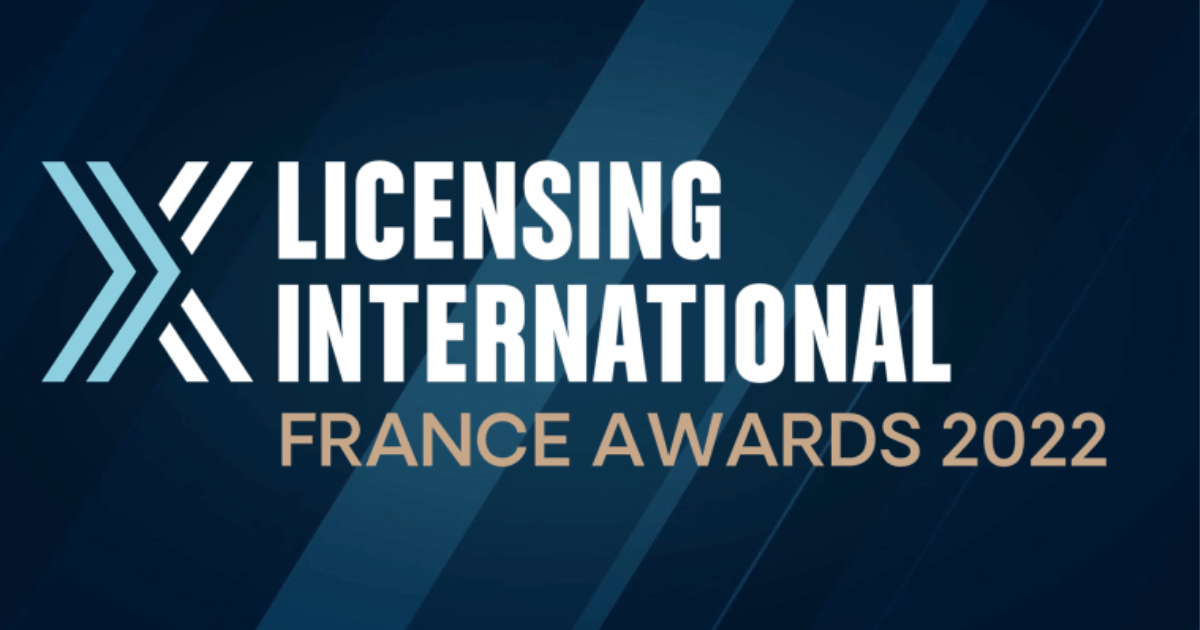 Licensing International France's Award Winners Revealed
Paris, France — The nominees and winners of the Licensing International France Awards were revealed today at a ceremony held at TF1. The event was hosted by Christophe Drevet, from the FJP, along with Florence Ayem and Laurent Taieb, co-presidents of Licensing International France, and brought together nearly 150 participants.
The Young Professionals Network (YPN) committee named Noam Lhote (The Pokémon Company International) as the winner of the Rising Star category in France.
A total of 129 entries were submitted, an increase of 25% over last year, demonstrating the dynamism and adaptability of the licensing industry despite this troubled period. The jury was made up of journalists, licensees, retailers, research institutes and licensing consultants.
At the end of the ceremony, Informa—the organizer of Brand Licensing Europe and Licensing Expo—presented, in partnership with Licensing International France, a new networking day. France Licensing Day will take place on the day of the Awards in March 2023. Those wishing to find out more about the event can register their interest by clicking here.
Here are the nominees and winners in the 13 categories awarded for 2020:
Nominees in the Licensed Product category were:
Pokémon Dresser Guess / Zanzoon
The Queen's Gambit x Netflix Game / Asmodée
Super Mario Construction Range / Lego
The Cabinet of Curiosity x Harry Potter / d'arpèje
The winner is The Queen's Gambit x Netflix Game / Asmodée
Nominees in the licensed Collab category were:
Baccarat x Pokémon / The Pokémon Company International
Tag Heuer x Super Mario / Nintendo
Casio x Pac-Man / Bandai Namco
G-Shock x Brigade des Sapeurs-Pompiers de Paris / Arboresens
The winner is G-Shock x Brigade des Sapeurs-Pompiers de Paris / Arboresens
Nominees in the Retail or Digital Activation category were:
Space Jam – Nike @ Citadium / Warner Bros. Entertainment
Disney Megafan @ PicWicToys
Return to Hogwarts @ Fnac / Warner Bros. Entertainment
Live Shopping / The Walt Disney Company
The winner is Return to Hogwarts @ Fnac / Warner Bros. Entertainment 
Nominees in the Promotion / Event category were:
Vinted x Demain nous appartient & Ici tout commence / TF1 Licensing
One Piece 1000th episode / Toei Animation
Kaiju n°8 / Crunchyroll
The winner is Vinted x Demain nous appartient & Ici tout commence / TF1 Licensing 
Nominees in the Experiential Activation category were:
Deep Game – The Bureau / DamaDreams
TFOU Parc / TF1 Licensing
The Rabbids @ Versailles / Ubisoft
The winner is The Rabbids @ Versailles / Ubisoft
Nominees in the Digital Brand category were:
Les Mini Mondes
Chefclub
Pokémon / The Pokémon Company Intl
The winner is Chefclub
Nominees in the Sport/eSport Brand category were:
Tour de France / A.S.O.
6 French League / Ubisoft
The winner is 6 French League / Ubisoft
Nominees in the Lifestyle, Corporate or Celebrity Brand category were:
Sophie la Girafe / Deliso
Peanuts / WildBrain cplg
The Laughing Cow / Bel Group
The winner is The Laughing Cow / Group Bel
Nominees in the Licensee category were:
The winner is Lego
Nominees in the Brand Entertainment category were:
Paw Patrol / Paramount / Spin Master
Spider-Man / The Walt Disney Company
Captain Tsubasa / Crunchyroll
The Winner is Paw Patrol / Paramount / Spin Master 
This year's Licensing International Special Prize was awarded to Zanzoon
Nominees in the Rising Star category were:
Antoine Coucoureux & Charlie Caumon / Monument
Cécile Chevallier / TF1 Licensing
Estelle Choucair / Cyber Group Studios
Lucile Hamiche / Crunchyroll
Noam Lhote / The Pokémon Company Intl
Salima Bousalham / Funko
Sophia Ferrandier / Zanzoon
The Rising Star of the French licensing industry is Noam Lhote
Nominees in the Licensor / Agent category were:
Crunchyroll
The Pokémon Company International
WildBrain cplg
The Winner is The Pokémon Company International
Thanks to our sponsors:
Dependable Solutions and BrandTrends, UGGC Avocats and Quantitude
About Licensing International:
Licensing International is the international association for the licensing industry. Licensing International's mission is to promote the licensing industry worldwide, to increase the level of professionalism in the industry, and to promote the awareness and benefits of licensing to the wider business community. Founded in 1985, Licensing International has more than 1,300 member companies – rights holders, agents, manufacturers, consultants, retailers and service providers in over 40 countries. For more information, please visit www.licensinginternational.com
Media Contacts:    Licensing International
Gisela Abrams        gabrams@licensing.org