Licensing International UK Names Nominees for 2019 UK Rising Star Award 2019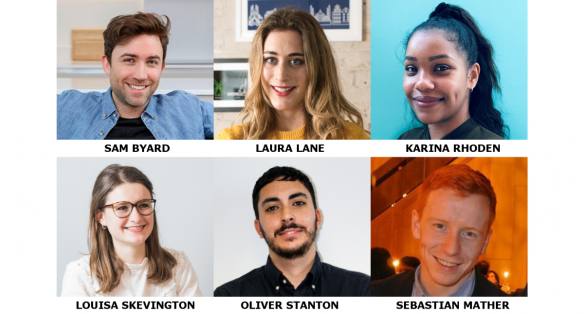 London, UK, 19th August 2019 – Licensing International UK today announced the nominees for the 2019 UK Rising Stars Award. The Award is designed to recognize excellence among our junior licensing industry professionals in the United Kingdom.
The 2019 finalists are:
Samuel Byard, Product Development Manager, SEGA
Oliver Stanton, Senior Licensing Manager, TSBA Group
Laura Lane, Founder, My Icon Story
Sebastian Mather, Founder, Beautiful Game Ltd
Karina Rhoden, Junior Licensing Manager, Smiley Company
Louisa Skevington, Licensing co-ordinator, Rocket Licensing
The winner will be announced during the 2019 Licensing Awards, taking place in London on 10th September.  All six nominees will receive a free ticket to the event.
"We're really pleased with all the Rising Star award submissions we received on behalf of our junior licensing industry professionals this year. In reviewing them all it is clear to us just how many talented, intelligent and highly motivated young people there are in our industry," said Ryan Beaird, Marketing and Operations Manager, Licensing International UK – "The increase in submissions year on year for this award is evidence of our growing young professionals network here in the UK – something we are very proud of"
"Once again, this year's Rising Star nominees are incredibly impressive – a sign that our industry is wrought with up-and-coming talent that is sure to carry our industry well into the future" said Maura Regan, President, Licensing International. "We look forward to celebrating them all and honouring a winner at the Licensing Awards ceremony next month"