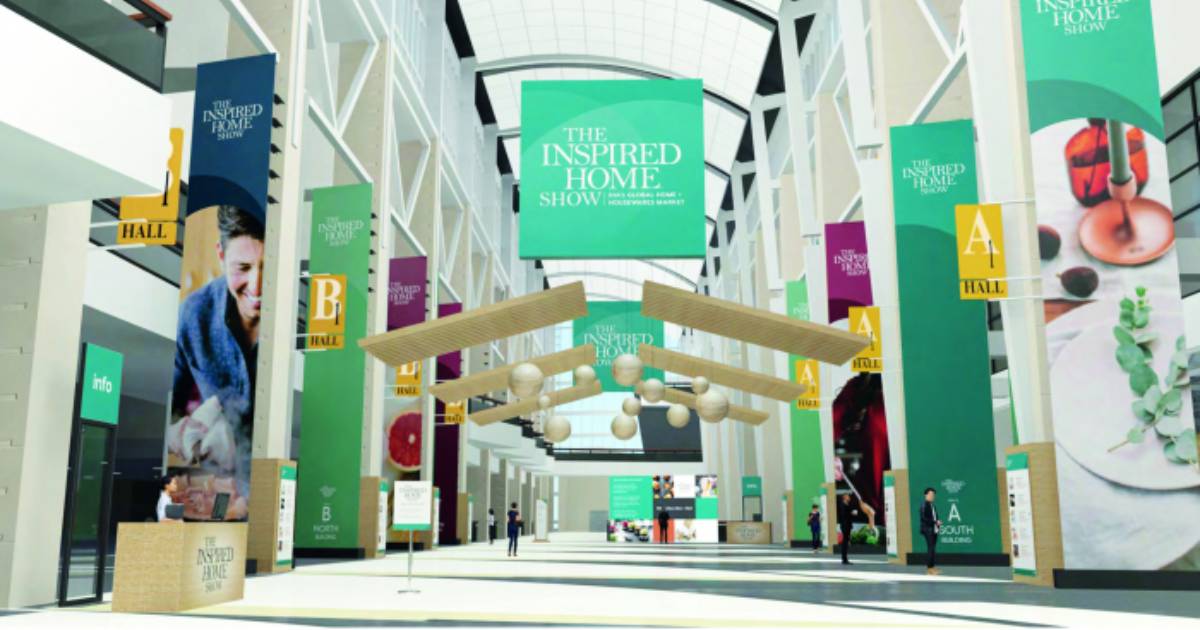 Licensing is a Bright Spot for Housewares
Excess inventory and inflation continue to affect retail orders, but licensing will likely be a bright spot for those gathering at the Inspired Home Show this weekend.
Inventory levels are improving—Target said Tuesday that its inventory declined 3% from the fourth quarter a year ago—but sales growth is being offset by consumer pullback on discretionary items like home goods, hardlines, and apparel, Target COO John Mulligan said.
"The supply chain challenges and inflationary environment have created excess inventory that affects sales as retailers focus on reducing overall inventory across a range of goods," said Robert Kay, CEO at Lifetime Brands, which is returning to Inspired Home Show after a one-year absence and has several licensed brands, including KitchenAid, Farberware, and Allrecipes.
This more cautious approach doesn't mean there won't be new product introductions, but rather a greater focus on licensed line extensions.
For example, Clipper Corp. is introducing licensed Viking brand tea pots as an extension of its kitchenware collection. Cangshan Cutlery is continuing with its line of chef Thomas Keller-licensed knives and limiting new introduction to its own brands. And Gibson Overseas is sharpening its focus on licensed brands like Oster, Crockpot, Martha Stewart, and Sur La Table after having ended an agreement with Weight Watchers in 2021, said David Nicklin, SVP of Marketing and Licensing at Gibson.
Given the more conservative strategy from retailers and suppliers, housewares sales are expected to be flat with 2022 levels both this year and in 2024 as the industry returns to more "normal" (pre-pandemic) business levels, Nicklin said. That in turn will improve retailers' ability to forecast demand and "place the right orders at the right time," he said.
"It remains a challenge with many retailers still holding a lot of what they don't need and having shortages of the things they do need," Nicklin said. "This ties up money in slow moving inventory and can limit open to buys. Fortunately, this continues to improve."
Suppliers remain cautious, however, given the financial struggles of two of the major housewares retailers. Tuesday Morning filed for bankruptcy protection earlier this year in listing kitchenware supplier Meyer Corp., which will be absent from this year's Inspired Home Show, and Lifetime as among its top unsecured creditors. And then there's Bed Bath and Beyond's recent struggles, including recent plans to sell stock in a bid to raise $1 billion to pay off debt.
"We have enjoyed great times with both retailers, and it is now important to be supportive when they are being challenged," Nicklin said. "Naturally, we need to be cautious and risk-averse but together we will get through their challenges."
And in the same way that licensing can be a differentiating factor for consumers, meeting sustainability targets for materials, sourcing, and production are increasingly becoming a requirement for shoppers. For Gen Z, specifically, sustainability has become a baseline requirement in deciding which products to buy, said Leigh Ann Schwarzkopf, co-founder of the Project Partners Network consulting firm.
Products that don't meet those sustainability standards won't even be considered by Gen Z consumers, Schwarzkopf said. "This is a change in what the table stakes are in that they [Gen Z] are requiring that companies treat their employees well and address environmental concerns."